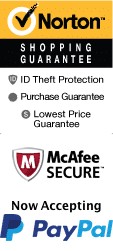 Happy Hour and History
21 E Mc Donough St Savannah, Georgia 31401
1-800-987-9852
Chat Now
Looking for a combination of history, drinks, and good company on your next trip to Savannah? Look no further than the Happy Hour and History tour! Located in the heart of the historic district, this tour promises to be both educational and fun.

Led by a knowledgeable local guide, this tour takes you on a leisurely stroll through the charming streets of Savannah. With stops at historic landmarks and hidden gems alike, you'll get a comprehensive look at the city's rich history. And with a cocktail in hand, you'll be able to relax and soak it all in.

Over the course of the tour, you'll make stops at three different bars. Each location offers something unique, whether it's a specialty cocktail, a historic atmosphere, or a beautiful rooftop view. And with a maximum group size of 16 people, you'll be able to get to know your fellow tour-goers and make some new friends.

At each stop, your guide will tell you some history about the bar and the surrounding area. You'll learn about everything from the lives of the city's famous residents to the impact of Prohibition on Savannah's bar scene. And with a new drink in hand at each stop, you'll be able to experience Savannah's vibrant nightlife firsthand.

The Happy Hour and History tour typically takes around two and a half hours. The dress code is casual, but it's recommended that you wear comfortable shoes for walking. And don't worry about bringing cash - your ticket price includes three cocktails and gratuity for the bartenders.

If you're looking for a unique way to experience Savannah's history and nightlife, the Happy Hour and History tour is not to be missed. With a knowledgeable guide, great drinks, and lively conversation, this tour is the perfect way to spend an evening in one of America's most charming cities. Book your spot today and get ready to raise a glass to Savannah's past and present.
Book Now!