Savannah, Georgia Sightseeing Tours & Cruises – Walking Tours
From the relaxing atmosphere of Saunter in Savannah to the mysterious Hauntings Tour, travelers are sure to enjoy these interesting walking tours through Savannah, Georgia. Trips highlight historic facts about the city, as well as the interesting people who once lived in the area for a comprehensive look at the city's legacy. Browse & book today!
On this Savannah Civil War, walking tour see the homes of prominent Southern generals and other buildings used during the war, while learning the part that Savannah played in the war.
Tourists will stroll through the historic district of Savannah, GA, while it's pitch black outside, and they will be told about all of the haunted situations that took place there, and it is possible for tourists to have some sort of paranormal activity on this haunted walking tour.
Getting an idea of the historical relevance in Savannah, Georgia has a lot to do with the real estate that was built many generations ago and the The Historic Homes Walking Tour in Savannah, Georgia will give you a more in depth understanding.
This family-friendly walking tour will allow you to "stop and smell the roses" as you visit some of Savannah's most charming and colorful gardens with unique landscaping and meandering paved paths that will refresh your senses and create lovely memories.
This walking tour will explore one of the most haunted cities in America and will make stops at several taverns including Six Pence while enjoying stories of ghosts, hauntings, phantoms, and more.
Available 57 days between Aug 23, 2019 & Dec 29, 2019
View Schedule
Aug 19
N/A
Sold Out
Aug 20
N/A
Sold Out
Aug 21
N/A
Sold Out
Aug 22
N/A
Sold Out
Aug 26
N/A
Sold Out
Aug 27
N/A
Sold Out
Aug 28
N/A
Sold Out
Aug 29
N/A
Sold Out
Sep 02
N/A
Sold Out
Sep 03
N/A
Sold Out
Sep 04
N/A
Sold Out
Sep 05
N/A
Sold Out
>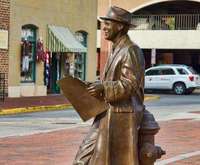 Explore the history, secrets, and a mysterious murder when you tour the City of Savannah, GA in the Midnight in the Garden of Good and Evil Walking Tour and learn about Savannah's culture and history.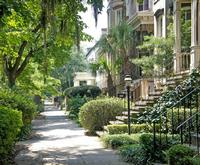 The Savannah Stroll walking tour is another wonderful and unique tour that takes place in Savannah, Georgia and really gives visitors a more through understanding on the history of Savannah and all of the unique things that the city has to offer.