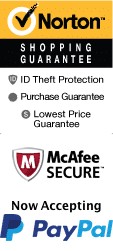 Savannah Walking Tour
24 Habersham St Savannah, Georgia 31401
1-800-987-9852
Chat Now


Choice of several departures throughout the day

Comprehensive tour of the city

Duration: 90 minutes

Schedule
Are you ready to embark on a journey through the charming city of Savannah, GA? This Savannah Walking Tour is the perfect activity to uncover the hidden gems and unique history of this southern city. Led by a knowledgeable and friendly guide, you will stroll through the picturesque squares, along the cobblestone streets, and past the historic homes and landmarks that make Savannah so special.
This walking tour lasts approximately 2 hours and covers 1.5 miles of Savannah's downtown area. Along the way, you will explore famous sites such as the Cathedral of St. John the Baptist, the Mercer-Williams House, and Forsyth Park. Your guide will share stories and anecdotes about the history and culture of the city, including its role in the American Revolution and Civil War.
You'll also have the opportunity to see some of Savannah's distinctive architecture, from the 18th-century homes with iron balconies to the majestic antebellum mansions. As you walk, you'll learn about Savannah's unique history of civic planning, with its 22 squares that provide green space and communal gathering places throughout the city.
History buffs will appreciate the detail and context provided by the guide, but even those with a passing interest in Savannah's past will enjoy the anecdotes and history shared along the way. It's a perfect activity for families, couples, or solo travelers who want to explore the city at a leisurely pace and see the sights up close.
At the end of the tour, you'll have a new appreciation for the beauty and magic of Savannah and the role it has played in American history. This Savannah Walking Tour is a must-do for anyone visiting the city, so book your spot today and get ready to explore the charms of this southern gem.
Book Now!