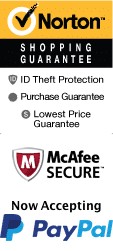 Savannah Hauntings Walking Tour
Bull St Savannah, GA 31401
1-800-987-9852
Chat Now
Adventure to Georgia today for a variety of haunted ghost walking tours that are some of the best tours in the area. See why Savannah is viewed by some as America's Most Haunted City with this riveting evening walking tour through some of the most haunted buildings in the area while hearing some of the gritty tales of the city's past.
This 1.5-hour hauntings tour Savannah GA will cover nearly a mile of haunted sites. You'll visit three reportedly haunted buildings, as well as a local graveyard that has been connected to pre-Civil War occult activity. Your experienced guide will take you on an enthralling journey through some of the most terrifying accounts in Savannah's past. Head out to the legendary locations at 9 p.m. at Wright Square for the beginning of your journey, heading into several of the nearby squares and taking a peek at many haunted buildings in the area. The accounts that you will hear on this tour are based on a gathering of reliable sources, including verifiable eyewitness accounts.
STOP 1

Meet your tour group promptly at 9 p.m. at Wright Square, one of the most beautiful squares in all of Savannah. Beneath the large oaks that now dominate the square, there has been much bloodshed and anguish since Savannah's founding in 1733. At the southwest corner lay the bodies of many who were the first buried in Savannah, and the square was also the location of the gallows.
STOP 2

Considered to be one of the most haunted areas in Savannah, Columbia Square houses many haunted buildings, including the Davenport House, the Kehoe House, and 17Hundred90 Inn & Restaurant. As one of the more peaceful and less bustling squares, Columbia Square has a ghostly reputation, mostly upheld by the Davenport and Kehoe Houses, which anchor the square's historic character.
STOP 3

On your ghostly excursion, you will be taken past the Kehoe House, where staff and tenants alike have reported numerous paranormal encounters on the building's second floor. Built in 1892 by Irish immigrant William Kehoe, this house has gained a reputation as one of the nation's most romantic bed and breakfasts. But the brick mansion is also well-known for ghostly presences in rooms 201 and 203.
STOP 4

Stop at
Hampton Lillibridge House
By many accounts, the Hampton Lillibridge House is the most haunted house in Savannah. having been the scene of several unexplainable events culminating in an authentic exorcism. There are also reports of multiple figures wandering around the house, singing, people dancing, and lights turning on and off. There could be some truth to all the activity as a crypt was found on the property. Some say the crypt was empty, some say remains were found.
STOP 5

Stop at
Owens-Thomas House
Home to a number of unnatural presences, the Owens-Thomas House was built in 1819 and is now a house museum. According to several accounts, a ghostly figure of a man has been haunting the building since the upper floors were being used as apartments. Even now, the staff occasionally hears the sounds of footsteps, noises that they assume originate with straggling members of their tour group, only to find that there are nothing but empty rooms.
STOP 6

Said to be haunted by a friendly ghost, Laura's Cottage is an adorable 18th-century cottage that has been updated to comfortably accommodate visitors as a bed and breakfast. In fact, many hotel guests have seen the resident friendly ghost. The cottage also appears in Robert Redford's The Conspirator.
STOP 7

Stop at
Colonial Park Cemetery
When you make the trip to the Colonial Park Cemetery, you will feel the eerie atmosphere, where practitioners of voodoo once conducted their work. The cemetery is also now home to a number of shooting victims, including Declaration of Independence signer Button Gwinnett, who was killed in a duel by rival Lachlan McIntosh. As South Broad marked the southern boundary of the town for a time, duels were often fought in this area, both the cemetery proper and its surroundings.
STOP 8

Stop at
17Hundred90 Inn & Restaurant
A visit to the 17Hundred90 Inn & Restaurant will give you the opportunity to hear the tale of the restaurant's resident specter Anna and see pictures of the apparition. As the story goes, servant girl Anna fell in love with a sailor and threw herself into the brick courtyard from a third floor balcony as the sails of his ship disappeared out of sight down the Savannah River, carrying her love back to the sea. Neighbors have reported seeing Anna on the porch.
While you are at the tour, you will have the opportunity to purchase Savannah Hauntings by Robert Edgerly, the owner of the tour and one of your possible tour guides. This haunted tour is sure to bring chills to your spine and goosebumps to your arm. So grab a lantern and walk the streets after sundown. Be sure you bring your camera, you never know what - or who - you might see! Get the best deals with a vacation package to Savannah, Georgia.
Reviews

Allison Modaff
Morehead
✓
Verified Traveler
Highly recommend! Our guide was fantastic- born and raised in savannah and knew all about the area. We had several children in our group, and she made our walk fun and slightly scary, but not terrifying! She related well to the kids and didn't make us feel rushed.

Cheryl Andrews
Starkville, MS
✓
Verified Traveler
"I would highly recommend this"
This was fabulous especially after a long day's drive to savannah. I would highly recommend this if you don't mind walking all around the city. This was our first night in savannah and we decided to go back to tour one of the haunted home inside. Our tour guide was very knowable and humorous as well. Great experience!

Brittany Kirby
Cookeville, TN
✓
Verified Traveler
"This was by far our favorite thing."
This was by far our favorite thing. We went to the 9pm one and it lasted for almost 2hrs. Our guide was very friendly and informative. About 30 people showed up so they had another guide come and split us into 2 groups. I went back the next day and had my boyfriend buy me the haunted savannah book lol some of the ghost stories in the book were on our tour it was pretty neat. I would recommend this to history/ghost story lovers for sure.

Meg Thomas
Pittsburgh, Pennsylvania
✓
Verified Traveler
This was a great tour! We did this during our honeymoon, and booked it halloween night. It was great to go around the historic district at night and hear all the ghost stories and take photos. I think our guide's name was steve reese, and he was fantastically entertaining!
Frequently Asked Questions for Savannah Hauntings Walking Tour:
How much walking is involved?

There will be over a mile of walking.

Approximately how long does the tour last?

It lasts approximately 1.5-2 Hours.

For what ages is the tour appropriate?

It is appropriate for all ages.

What type of dress & footwear are recommended?

Wear comfortable clothes and walking shoes.

Where does the tour depart from?

Tours meet at Tomochichi's Rock in Wright Square (corner of Bull & York Sts.)

Is photography / video recording allowed on the Savannah Hauntings Walking Tour?

Of course! Don't forget your camera.

Is the tour handicap accessible?

Yes.
Book Now!