Sightseeing Tour Options in Savannah, GA

Savannah, GA boasts some of the most incredible sightseeing endeavors in the country. Embark upon a fun sightseeing tour adventure to explore the historic city via cruises, trolley tours, and more. No matter what kind of tour you are looking for, you'll find an amazing one!
Savannah Sightseeing Tours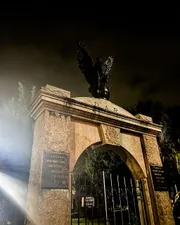 Sightseeing Tours don't get much better than the Beyond Good and Evil Tour in Savannah, Georgia. This 2.5-hour tour takes you through the spooky and historical parts of Savannah. With a knowledgeable guide, you'll learn about the city's dark history with pirates, fires, and yellow fever. You'll also get to see the iconic Bonaventure Cemetery and learn about Southern Gothic literature, as well as hear ghost stories and legends that will leave you feeling both spooked and educated.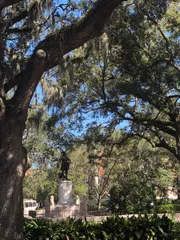 Sightseeing Tours in Savannah, Georgia are a must-do for any traveler, but the "Welcome to Savannah It's Everything in One Tour" takes it to the next level. The nine-hour adventure includes a narrated trolley tour through the city's historic district, a visit to the Savannah History Museum, a delicious lunch at Paula Deen's restaurant, a riverboat cruise, and even some shopping time at the City Market. It's the perfect way to experience all the charms of Savannah in one convenient package.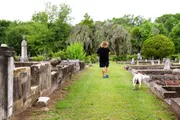 Sightseeing Tours in Savannah, Georgia would not be complete without visiting the Laurel Grove Cemetery. A tour with Shannon Scott will take you on a historical journey through one of the South's most beautiful cemeteries. Stroll through 160 acres of burial grounds that date back to the 18th century and learn about notable figures from Savannah's past, such as Juliette Gordon Low, the founder of Girl Scouts USA, and Johnny Mercer, the renowned composer and lyricist.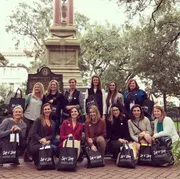 Sightseeing Tours just got more exciting with the Sip N Shop Savannah tour. Get to sip on local wines while you shop at the best boutiques that Savannah has to offer. Visit up to four local stores, where discounts and special offers await. Your personal tour guide, an expert in the city's history and shopping scene, will show you around the historic Savannah district, making your shopping experience unforgettable. Don't miss out on the best way to shop and sightsee in Savannah!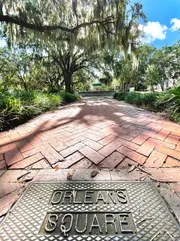 Sightseeing Tours in Savannah offer an exceptional adventure, but Savannah Style Tour 1 is a must-try. It is a two-hour walking tour, which will provide visitors a glimpse into the stunning mansions, churches, and parks of Savannah. The fascinating tour guide will share the exciting history and architecture of the city while highlighting the residents' lifestyles. This lovely tour will make you appreciate Savannah's timeless beauty while enjoying the friendly and knowledgeable guide's company.
Sightseeing Tours in Savannah just got more stylish with the Savannah Style tour. This 2.5-hour tour explores the city's vibrant fashion scene and its influence on Southern traditions. You'll be led by a local guide through the trendy boutiques, historic clothing stores, and high-end designers that make Savannah a fashion destination. Along the way, you'll learn about the history of style in the city and see how contemporary fashion is influenced by the past. This tour is a must-do for fashion lovers and anyone who wants a fresh perspective on the city.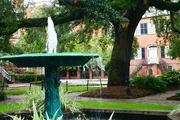 Sightseeing Tours of Savannah offer a unique exploration of the city's rich Irish history. Led by a knowledgeable guide, visitors are taken through some of the city's historic neighborhoods and learn about the Irish influence on Savannah's architecture and cultural heritage. The tour includes stops at various landmarks, including the iconic Cathedral of St. John the Baptist, and visitors will leave with a deeper understanding and appreciation of Savannah's lively Irish community.
Sep 26
N/A
Sep 27
N/A
Sep 28
N/A
Sep 29
N/A
Sep 30
N/A
Oct 01
N/A
Oct 03
N/A
Oct 04
N/A
Oct 05
N/A
Oct 06
N/A
Oct 07
N/A
Oct 08
N/A
Oct 10
N/A
Oct 11
N/A
Oct 12
N/A
Oct 13
N/A
Oct 14
N/A
>
Sightseeing Tours offers an unforgettable tour of the Bonaventure Cemetery in Savannah, GA. This two-hour guided walking tour not only explores the serene beauty of the cemetery but offers fascinating insight into the history and culture of the city. The tour features the final resting places of notable figures like poet Conrad Aiken and "Bird Girl," the statue featured in the book and movie "Midnight in the Garden of Good and Evil." With beautiful sights and fascinating stories, the Bonaventure Cemetery Tour is not to be missed.
Sightseeing tours on Tybee Island are a must-do activity when visiting Savannah, Georgia. Spend a day at the beach and soak up the sun while swimming in the crystal clear waters of the Atlantic Ocean. With plenty of shoreline to explore, you can enjoy a leisurely walk along the pristine sand, collect seashells, or just relax and read a book. Don't miss out on this lovely day trip to Tybee Island.
<
Sep 26
N/A
Oct 03
N/A
Oct 10
N/A
>
Sightseeing Tours in Savannah just got even more exciting with the Rising Voices: Underrepresented History of Savannah activity. This two-hour tour promises to expose you to the lesser-known and underrepresented corners of Savannah's history. Explore the untold stories of the enslaved Africans, Native Americans, and women who lived and shaped the city. The experience includes walking tours, engaging presentations, and multimedia installations to bring the past to life. Don't miss the opportunity to uncover Savannah's rich history.
<
Sep 23
10:00 AM
1:00 PM
4:00 PM
Sep 24
N/A
Sep 27
10:00 AM
1:00 PM
4:00 PM
Sep 30
10:00 AM
1:00 PM
4:00 PM
Oct 01
N/A
Oct 07
10:00 AM
1:00 PM
4:00 PM
Oct 08
N/A
>