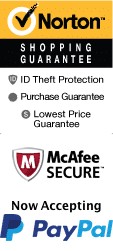 Rising Voices Underrepresented History of Savannah
2800 W Congress St Savannah, Georgia 31401
1-800-987-9852
Chat Now
Get ready to delve into the fascinating, lesser-known stories of Savannah's history through "Rising Voices: Underrepresented History of Savannah." Located in Savannah, GA, this immersive experience will take you on a tour of the historic city, showcasing the people and events that have shaped this stunning destination over the centuries.

The tour begins with a knowledgeable guide leading you on a journey through the city's hidden alleys and cobblestone streets. You will discover the incredible tales of the brave African American soldiers who fought in the Civil War and learn about their legendary bravery and accomplishments. Additionally, you'll hear stories about the struggles and achievements of women and other marginalized groups throughout the city's history.

During the tour, you'll gain a unique perspective on Savannah's past, viewing historic sites through the eyes of the city's often-overlooked residents. From the storied halls of historic homes to memorial sites honoring civil rights activists, the tour covers a range of locations that have played significant roles in Savannah's rich history.

The "Rising Voices: Underrepresented History of Savannah" tour typically lasts for two hours, with most guests spending a significant amount of time walking throughout the city. It is advised to wear comfortable shoes and dress appropriately for the weather.

This tour is a must-see for anyone interested in uncovering the often-overlooked histories of Savannah. Its engaging and informative perspective will give you new insight and appreciation for this beautiful southern city.

In summary, join the "Rising Voices: Underrepresented History of Savannah" tour for a unique and memorable experience that will challenge your perspective and deepen your understanding of Savannah's rich heritage. Don't miss out on this once-in-a-lifetime opportunity to discover a side of the city that is often hidden from view.
Book Now!