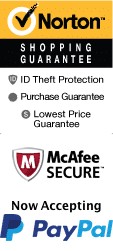 Savannah Style - Homes, Churches & Plantations Private Guided Tour of Savannah
Downtown Savannah Savannah, Georgia 31328
1-800-987-9852
Chat Now
Savannah Style - Homes, Churches & Plantations Private Guided Tour of Savannah Photos (20)
Looking for a unique way to experience Savannah, Georgia? Look no further than Savannah Style's Guided Walking Tours. This immersive tour offers a chance to learn about Savannah's rich history, beautiful architecture, and famous landmarks all while exploring it on foot.
Led by knowledgeable and friendly locals, participants on this tour will be taken on a journey through Savannah's cobblestone streets, past historic homes, and through lush squares. Along the way, visitors will be able to snap photos of picturesque scenery, learn about the city's founders, and even get a chance to visit museums or shops. Get ready to experience Savannah in a meaningful and intimate way on this must-see tour.
The tour lasts approximately two hours and will cover a distance of about 1.5 miles. Participants should wear comfortable shoes, dress for the weather, and be ready to walk at a leisurely pace. Stops along the way may include the Cathedral of St. John the Baptist, the Andrew Low House, and the Juliette Gordon Low Birthplace.
Savannah Style Guided Walking Tours are perfect for history buffs, first-time visitors, and locals alike. It's a great way to get a sense of the city's layout, learn some fun facts, and get insider tips on the best things to do and see in Savannah. Don't miss out on this unique opportunity to explore Savannah like a local!
Savannah Style's Guided Walking Tours have been a favorite among visitors and locals alike since it was founded over a decade ago. The company prides itself in offering high-quality, memorable tours with expert guides who are passionate about Savannah's history and culture. With glowing reviews and a commitment to customer satisfaction, Savannah Style has established itself as a must-try experience in Savannah.
In conclusion, Savannah Style's Guided Walking Tours is a unique and fascinating way to explore Savannah's rich history, landmarks, and beautiful scenery. With knowledgeable guides and an intimate setting, visitors are sure to leave feeling enchanted and connected to this beloved southern city. So, what are you waiting for? Book your tour today and get ready to discover the best of Savannah's charm and history!
Book Now!