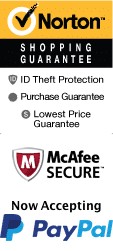 Sip N Shop Savannah Tours
306 W Saint Julian Street Savannah, Georgia 31401
1-800-987-9852
Chat Now
Savannah's charm is in full bloom with Sip N Shop Savannah Tours, a delightful experience that takes you through the heart of the city. This two-hour tour introduces you to the city's rich history and beautiful architecture while sipping on local spirits and stopping at some of the most unique shops the city has to offer.
The tour is an excellent way to explore Savannah's shopping district on Broughton Street. You'll begin by meeting your guide, who will escort you through the district's best shops. The guide will point out eateries, souvenir stores, fashion boutiques, and local shops of interest. You'll visit various shopping districts, including City Market and historic Broughton Street. Along the way, you'll learn about the city's history and the stories behind its hidden gems.
The Sip N Shop Savannah Tours is a walking tour, so be sure to wear comfortable shoes. You'll take frequent stops throughout the tour, so there's no need to worry about your feet getting tired. You'll have an opportunity to purchase products ranging from savory bites to remarkable gifts. However, the real highlight of the tour is the delicious locally brewed beer, along with wine, tea, or soda.
Savannah's districts are renowned for its elegantly restored architecture and well-manicured gardens. Your guide will walk you through each district, detailing the historical significance of the buildings and architecture. The tour concludes at Tondee's Tavern, a popular eatery where you can share a snack, a drink, and a conversation.
If you're looking to stroll through the city and enjoy some delicious spirits and fantastic shopping, then Sip N Shop Savannah Tours has got you covered. The tour is perfect for groups of friends, couples, or solo travelers. It is an incredible way to get to know the essence of Savannah and explore the city's hidden gems.
In conclusion, Sip N Shop Savannah Tour is an enthralling and unique experience that should be on your to-do list while in Savannah. The tour will take you through the city's greatest shopping districts and teach you about Savannah's rich history. To sum it up, take a sip, shop in some of the most beautiful stores, and gain a new appreciation for one of the South's most gorgeous cities. The memory of Sip N Shop Savannah Tours will linger on long after you've returned from the trip.
Book Now!