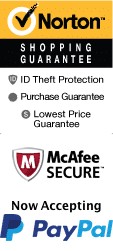 Savannah Style - Historic District & The Islands Private Guided Tour of Savannah
Midtown Savannah Hotels Savannah, Georgia 31401
1-800-987-9852
Chat Now
Savannah Style - Historic District & The Islands Private Guided Tour of Savannah Photos (5)
Savannah, Georgia is filled with history, culture, and delicious cuisine. But if you're looking for a unique way to experience the city, the Savannah Style tour is a must-do activity. This two-hour tour provides a glimpse into the world of fashion with a local twist. You'll visit trendy boutiques, iconic Savannah shops, and meet local shop owners who will share their passion and knowledge of the fashion industry.
The tour starts in the heart of historic downtown Savannah, where you'll be greeted by your knowledgeable guide. You'll begin at local shops known for their Southern-style clothing and accessories. You'll learn about the history and significance of each shop, as well as the many fashions they offer, including the limited edition and one-of-a-kind items that are only found in Savannah.
The tour then moves on to boutiques featuring local designers, whose unique style and eclectic fashions offer high-end looks without breaking the bank. This is also where the tour dives into the history of Savannah's fashion industry, which dates back to the Civil War era. You'll hear stories about how Savannah was once a leading textile and clothing producer and how that heritage still influences the fashion industry in the city today.
Next, you'll visit a renowned hat maker, known for creating custom hats that are unique to the individual. Here, you'll learn about the art of hat-making and why hats are such an important part of Savannah's fashion scene. You'll also have the chance to create your own hat, complete with the guidance of the hat maker.
Finally, the tour concludes with a visit to a local designer who creates high-end yet affordable fashion. You'll have the opportunity to meet the designer, who will share their passion for fashion along with their style tips and tricks. After all, Savannah style is all about being unique and one-of-a-kind.
Savannah Style is not only a fashion excursion, but also a cultural experience. You'll learn about the unique fashion culture of Savannah from the Civil War era to present day designers. Despite the city's history, Savannah's fashion industry is making strides, and this tour showcases the city's innovative fashion scene. If you're looking for a fun and informative way to experience Savannah's fashion culture, the Savannah Style tour is the perfect activity for you.
In conclusion, if you're looking for a unique way to explore Savannah, be sure to add the Savannah Style tour to your itinerary. From Southern style to high-end fashion, this tour offers a glimpse into Savannah's eclectic fashion scene and the cultural history behind it. Don't miss your chance to experience the exclusive shopping, history, and fashion knowledge that the Savannah Style tour has to offer.
Options:
Savannah Style - Historic District & The Islands Private Guided Tour of Savannah
Available 9/25/2023 until 12/31/2023 View Detailed Schedule
Pickup included
Book Now!