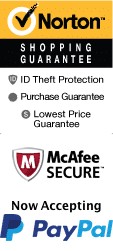 Irish History of Savannah
4089 E Bay St Savannah, Georgia 31401
1-800-987-9852
Chat Now
Looking to get in touch with your Irish roots? Look no further than the Irish History of Savannah Tour in beautiful Savannah, Georgia. This guided tour will take you on a journey through the Emerald Isle's impact on this Southern gem of a city.
The tour lasts approximately 90 minutes and will require some walking, so make sure to wear comfortable shoes. Along the way, you'll visit some of Savannah's key landmarks and learn about the influence of Irish immigrants on the city's history. Your knowledgeable guide will regale you with stories of the Irish in Savannah, including their contributions to the Revolutionary War and their lives in the city during the 19th century.
Some of the highlights of the tour include a visit to the stunning Cathedral of St. John the Baptist, known for its exquisite stained glass windows and intricate architecture. You'll also see the impressive statue of Revolutionary War hero Sergeant William Jasper and learn about his Irish heritage.
If you're a fan of literature, you won't want to miss a stop at the Flannery O'Connor Childhood Home. The renowned author was of Irish descent and spent the first years of her life in this house, which has been beautifully restored and open to the public.
The Irish History of Savannah Tour is a great exercise in exploring cultural heritage while enjoying the beauty of one of America's most charming cities. Make sure to bring a camera to capture the many picturesque sights and to document the fascinating stories you'll hear along the way.
In summary, the Irish History of Savannah Tour is an engaging and informative way to explore Savannah's Irish heritage. Whether you're an Irish-American looking to connect with your roots or simply interested in learning about the impact of immigrants on a Southern city, this tour is sure to delight and educate. Don't miss out on this exciting opportunity to dive into Savannah's rich history!
Book Now!