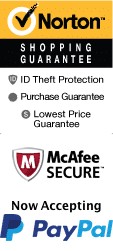 Welcome to Savannah, it's Everything in One Tour!
Reynolds Square Savannah, Georgia 31401
1-800-987-9852
Chat Now
Welcome to Savannah: it's Everything in One Tour is a perfect place to start exploring Savannah's beauty and rich history. This tour is perfect for first-time visitors looking to explore the city's top sights and attractions. You will have a chance to see everything from iconic landmarks to hidden treasures in the company of an experienced guide.

Starting out, you'll explore the historic districts with over 20 Squares decorated with greenery and flowers. Your guide will tell you the stories and facts about the city's history and its transformation over time. Get ready to discover the famous landmarks such as Forsyth Park, River Street, and Victorian District. You will have plenty of photo opportunities throughout the tour.

The tour is a two and a half hour walking tour through the city, and you'll walk about two miles in total distance. Savannah's sidewalks and streets may be uneven in some places, so comfortable walking shoes are recommended. The tours are designed to be family-friendly, and children under six years old can join for free.

Some of the food and drink options that you'll get to enjoy on the tour include authentic Southern cuisine such as fried chicken, biscuits, sweet tea, and honey glazed ham. You'll taste some of the best food the city has to offer at some of the most picturesque locations in the city.

Savannah is a city rich in history, and the Welcome to Savannah: it's Everything in One Tour does an excellent job crafting an experience that allows visitors to understand and appreciate the city's history. Your guide will cover everything from the Civil War to the town's role in the Prohibition era and beyond.

In conclusion, the Welcome to Savannah: it's Everything in One Tour is a great experience for those who are looking to explore Savannah's extraordinary beauty and rich history. Enjoy the grand architecture and breathtaking natural beauty, learn about Savannah's past and present, and soak up the city's truly unique atmosphere. This is indeed one tour you don't want to miss.
Book Now!