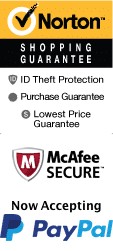 Bonaventure Cemetery Tour
330 Bonaventure Rd Savannah, Georgia 31404
1-800-987-9852
Chat Now
Join the Bonaventure Cemetery Tour and explore one of Savannah, Georgia's most historic landmarks. As you venture through the 100-acre cemetery, learn about the interesting stories behind the final resting places of notable personalities like Johnny Mercer, Conrad Aiken, and Little Gracie. The Bonaventure Cemetery Tour is an enriching experience that allows you to appreciate the history, art, and natural beauty of this famous landmark.

The Bonaventure Cemetery is a must-visit for those who want to learn more about Savannah's rich history. This tour typically lasts around two hours and involves a moderate amount of walking. You will be accompanied by an expert guide who will reveal the interesting facts behind the intricate headstones and elaborate mausoleums in the cemetery. During the tour, you'll get to see beautiful pieces of sculpture, towering oak trees covered in Spanish moss, and scenic views of the Wilmington River.

The history of the Bonaventure Cemetery is as fascinating as its beauty. Opened in 1846, it initially served as a plantation cemetery before becoming a public cemetery in the mid-20th century. The cemetery gained notoriety from John Berendt's bestseller, Midnight in the Garden of Good and Evil, and was even featured in the movie adaptation. Today, it is a beloved site not just for its historical value but also for its breathtaking natural beauty.

The Bonaventure Cemetery Tour is an educational, entertaining, and engaging excursion that promises to be unforgettable. Whether you're a history buff, an art lover, or a nature enthusiast, this tour provides something for everyone. It's an excellent way to spend a morning or afternoon exploring the outdoors.

In conclusion, the Bonaventure Cemetery Tour is a must-try experience that you cannot afford to miss when visiting Savannah. The cemetery provides a beautiful backdrop for the tour, with ornate monuments, grand oaks, and serene riverside surroundings. You will be amazed by the history, architecture, and natural beauty of this iconic Savannah landmark. Sign up for this tour now and prepare for a memorable journey through time.
Book Now!