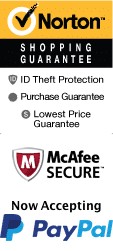 Midnight in the Garden of Good and Evil Walking Tour of Savannah
32 Abercorn St Savannah, Georgia 31401
1-800-987-9852
Chat Now


Small-group tour

Informative, friendly and professional guide

Led by a local guide

Duration: 2 hours

Schedule
Experience the magic and mystery of Savannah, Georgia on the Midnight in the Garden of Good and Evil Walking Tour. As you explore the quaint streets and historic homes of Savannah after dark, you'll feel transported to another world full of Southern charm and intriguing stories. This two-hour tour is the perfect way to discover the real Savannah and its secrets.

Led by an expert guide, you'll walk through the city's most famous squares and landmarks, hearing about the history of Savannah, its notable residents, and its ghostly legends. You'll be captivated by the beautifully preserved architecture and the eerie stories behind the Spanish moss-draped trees. The walking tour covers around 1.5 miles and requires comfortable shoes and appropriate clothing for the weather.

As you wander through the city, you'll see some of the filming locations for the movie "Midnight in the Garden of Good and Evil," which was based on the true story of a notorious murder trial that took place in Savannah in the 1980s. You'll visit Mercer Williams House, the scene of the crime, and hear about the unique and eccentric characters involved in the trial.

Savannah is known as one of the most haunted cities in the United States, and the walking tour will take you to some of the most haunted places in the city. From the eerie Kehoe House to the haunted Marshall House, you'll learn about the ghosts and spirits that are said to linger in these historic buildings. Along the way, you'll also hear about Savannah's history as a bustling port city and its role in the Revolutionary War and the Civil War.

The Midnight in the Garden of Good and Evil Walking Tour is a must-do for visitors to Savannah who want to experience the city's allure after dark. It's a perfect way to see the city in a new light and experience its unique atmosphere. The tour is available nightly and is suitable for all ages.

In summary, the Midnight in the Garden of Good and Evil Walking Tour is a fascinating, two-hour guided tour through the beautiful and historic streets of Savannah, Georgia. You'll discover the city's secrets, hear intriguing stories about its past, and visit some of its most haunted locations. If you're looking for an authentic Savannah experience, this tour is not to be missed.
Book Now!