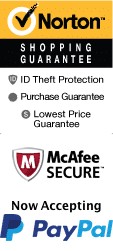 Private Walking Tour of Historic Savannah
Wright Square Savannah, Georgia 31401
1-800-987-9852
Chat Now
Looking for an exclusive tour of the historic Savannah city that is tailored to your preference? Look no further than the Private Walking Tour of Historic Savannah, the perfect way to explore the beautiful city of Savannah. With a knowledgeable and experienced guide leading the way, you'll be able to delve into the exciting history and culture of the city, all while taking in the stunning architecture and breathtaking surroundings.
This walking tour covers a distance of roughly 1.5 miles, giving you plenty of time to check out all the top landmarks and popular attractions in Savannah. You'll get to explore the city's charming squares, picturesque parks, and grand mansions. As Savannah is famous for its gardens, you'll get to see a variety of beautiful gardens and fountains around town, including the beautiful Forsyth Park and the historic Colonial Park Cemetery.
With the Private Walking Tour of Historic Savannah, you'll have the option to pick your starting and ending points, which allows for greater flexibility in scheduling and picking destinations for your journey. With the option to customize each stop of the tour, you could visit the gorgeous Mercer Williams House, the beautiful Owens-Thomas House, or even the ornate Savannah Theatre.
You'll also get insider knowledge as your guide shares fascinating historical trivia and interesting details about Savannah's rich past. Learn about the city's involvement in the American Revolution, as well as the Civil War. With this tour, you won't miss out on a single detail about Savannah's rich history.
In conclusion, if you want to experience the best of Savannah with an expert guide, then the Private Walking Tour of Historic Savannah is the perfect adventure for you. With plenty of options to customize the tour based on your preferences, this tour is guaranteed to be a delightful experience. So, lace up your walking shoes, and be ready to take in the sights, sounds, and flavors of one of the most beautiful cities in America.
Options:
Private Heart of Savannah-2hr
Available 9/26/2023 until 12/31/2023 View Detailed Schedule
Historic Walking Tour: Approximately 2-Hour Walking Tour of Historic Savannah
Book Now!