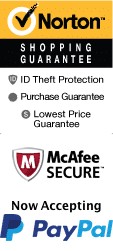 The Bull Street Experience
Johnson Square Savannah, Georgia 31401
1-800-987-9852
Chat Now
Are you ready for a unique and immersive experience in Savannah, Georgia? Look no further than The Bull Street Experience! This activity takes you on a captivating walking tour through one of Savannah's most historical and picturesque areas. Along the way, you'll learn about the city's rich history, stunning architecture, and fascinating people who called Savannah home.

As you make your way through the Bull Street Corridor, you'll be guided by knowledgeable and friendly local experts who will share intriguing stories about the area's past and present. You'll discover why Savannah is known as one of the most haunted cities in the United States, and hear about some of the creepy events that have taken place in the Bull Street neighborhood over the years.

The tour takes approximately 90 minutes, and covers about 1 mile of moderate walking. Visiting this attraction requires comfortable walking shoes and appropriate clothing for the climate of the region.

Along the way, you'll see some of the most stunning and iconic houses, gardens, and buildings in the city, including the charming Forsyth Park, an iconic symbol of Savannah. You'll also learn about the unique architecture of the Bull Street Corridor, which dates back to the 18th and 19th centuries.

One of the highlights of the activity is visiting the Colonial Cemetery, a historic site that is the final resting place of some of Savannah's most illustrious citizens. From politicians and entrepreneurs to soldiers and authors, this cemetery is a fascinating place to learn about Savannah's rich history.

In summary, The Bull Street Experience is a captivating, educational, and fun activity that immerses visitors in the history and culture of Savannah, Georgia. Don't miss out on this unique opportunity to explore the Bull Street Corridor with knowledgeable guides and discover the hidden secrets of this beautiful Southern city.
Book Now!