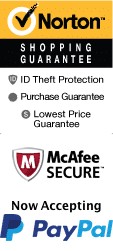 Southern Flavors Savannah
2 E Bryan St Savannah, Georgia 31401
1-800-987-9852
Chat Now
If you're looking for the ultimate Southern food experience, look no further than the Southern Flavors Savannah food tour in Savannah, Georgia. This immersive tour will take you through the heart of Savannah to taste some of the region's most beloved dishes and learn about the city's history and culture along the way.
Led by a knowledgeable and friendly guide, the Southern Flavors Savannah tour will take you to some of the city's most famous restaurants, as well as some hidden gems that only the locals know about. You'll try classic dishes like shrimp and grits, collard greens, and fried chicken, as well as some unexpected twists on Southern favorites.
The tour lasts approximately three hours and covers about a mile of walking, so be sure to wear comfortable shoes and bring a hearty appetite. Your guide will share interesting stories and facts about Savannah's history and culture, making this tour not just a delicious experience, but an educational one as well.
What sets the Southern Flavors Savannah tour apart is the emphasis on locally-sourced ingredients and the city's vibrant food scene. You'll get to know the chefs and restaurateurs behind the dishes you're trying, and learn about how they're supporting the local community.
At the end of the tour, you'll leave feeling like a true expert on Savannah's food scene, with a newfound love for Southern cuisine. If you're a foodie looking for the ultimate culinary adventure, the Southern Flavors Savannah tour is a must-try experience. Don't miss out on this delicious and educational journey through one of Georgia's most charming cities.
Options:
Southern Flavors Savannah: Southern Flavors 12:00pm 12:00
Available 9/25/2023 until 3/31/2024 View Detailed Schedule
Southern Flavors Savannah: A fun, delicious food and history walking tour of Historic Downtown Savannah. Visit restaurants and eateries while learning the history of the city. Food tastings and a drink (sweet tea, soda, water)
Book Now!