Savannah Historic Trolley Tour

Historic On/Off Trolley Tour , 250 Martin Luther King Blvd Savannah , GA 31401
1-800-987-9852
Description
Savannah Historic Trolley Tour Photos (12)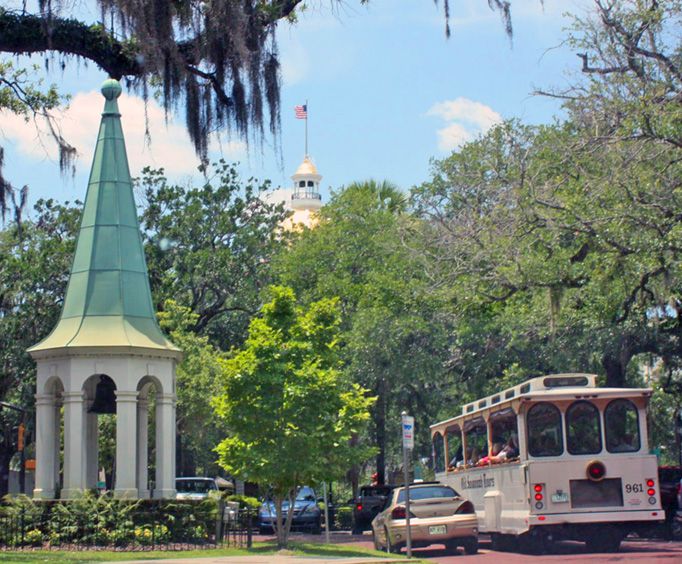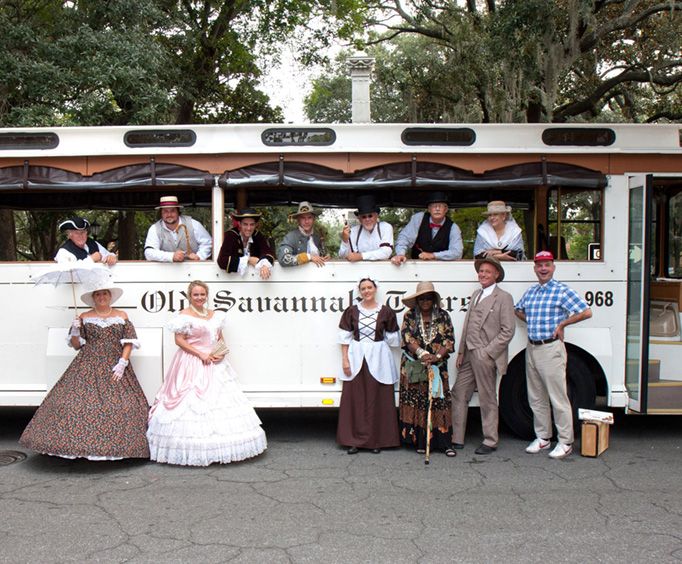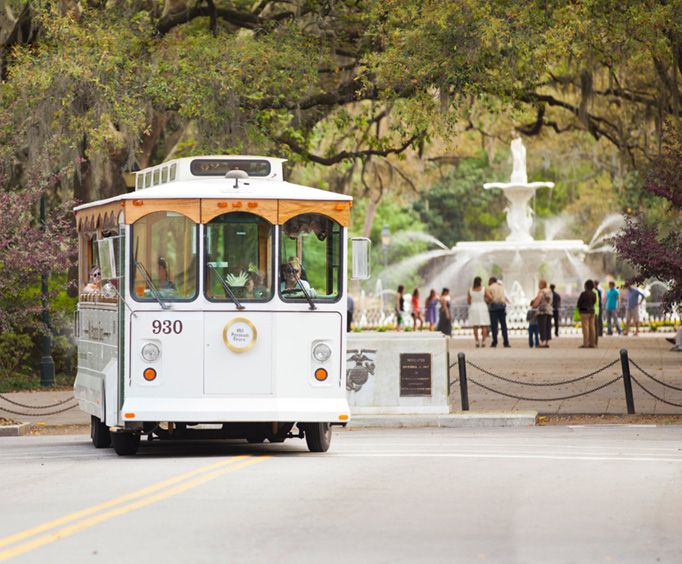 With the Savannah Historic Trolley Tour, you can see all the sights this quaint town has to offer at your own pace.
Take this narrated tour for an overview of the city. It lasts 90 minutes from start to finish if you were to not get off of the trolley. From the Cathedral of St. John the Baptist to the Pirates' House restaurant, you will have the opportunity to learn the history of this historic area of Savannah. When you purchase the one day hop-on-hop-off pass, you will have the opportunity to get off the trolley and enjoy each of the 16 stops on this tour. Explore the area to your heart's content, and then simply wait until the next trolley comes by to pick you up and take you to your next destination. Trolleys arrive at each stop in 15-20 minute intervals.
Detailed Tour Itinerary
STOP 1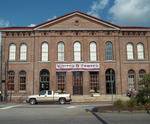 Hop-On Hop-Off at
The Savannah Visitors Center is the perfect place to start your tour of the downtown area. Housed inside an historic Central of Georgia Railway Passenger Station, this visitors center gives you all the information, brochures, and refreshments you could desire from the eager staff.
STOP 2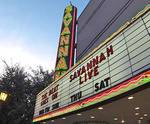 Hop-On Hop-Off at
Stop off at the Historic Savannah Theatre in Chippewa Square, which is the center of the downtown historic area. This theater is the oldest theater in the United States and still produces nightly shows, perfect for a getaway after your sightseeing has ended. Get a view of this theater so you can head back in the evening and watch one of their fantastic, high-energy shows.
STOP 3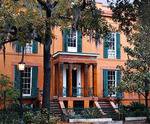 Hop-On Hop-Off at
One of the first two houses in George that became a state landmark, the Sorrel-Weed House represents one of the finest examples of antebellum Greek Revival/Regency architecture in the United States. Designed by one of the leading architects of the time, the house was completed around 1840 and is now considered one of the most haunted attractions and creepiest places in America.
STOP 4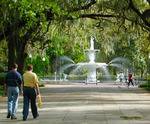 Hop-On Hop-Off at
This large city park occupies 30 acres in the historic district of Savannah. Perfect for a break from sightseeing in the morning or early afternoon, Forsyth Park offers walking paths, a cafe, a children's play area, a fragrant garden for the blind, a large fountain, tennis courts, basketball courts, areas for soccer and Frisbee, and the home field for the Savannah Shamrocks Rugby Club.
STOP 5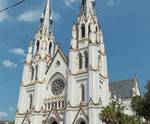 Hop-On Hop-Off at
This Roman Catholic cathedral is the Mother Church of the Roman Catholic Diocese of Savannah. Although the colonial charter initially prohibited Roman Catholics from settling in Savannah, today the Roman Catholic Diocese of the city includes 90 counties in middle and southern Georgia. The church itself has fabulous architecture and artwork for visitors to view during your tour.
STOP 6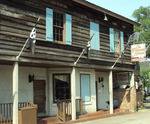 Hop-On Hop-Off at
Initially built for seafarers around 1750, the Pirates' House quickly became a rendezvous point for pirates and sailors. Now, this location is a most intriguing restaurant, offering delicious foods that have been acclaimed for over three decades. This is a perfect place for a quick bite to eat during your tour.
STOP 7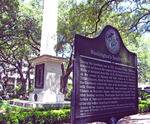 Hop-On Hop-Off at
Laid out in 1790, Washington Square was named after General and First President George Washington. Along the edges of the square, there are a number of interesting and surprising homes, almost all of which have been owned by a person or family of historical interest throughout the years.
STOP 8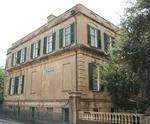 Hop-On Hop-Off at
Considered to be one of the finest examples of English Regency architecture in America, the Owens-Thomas House was inspired by classical antiquity, designed by a young English architect, and completed in 1819. Now a National Historic Landmark, the location is a historic house museum with a decorative arts collection comprised of Owens family furnishings and American and European objects from 1750-1830. There is also an English-inspired parterre garden and an original carriage house with urban slave quarters.
STOP 9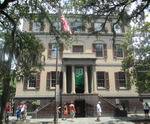 Hop-On Hop-Off at
At this historic house own by the Girl Scouts, you can discover the fascinating story of how Juliette Gordon Low founded the Girl Scouts in 1912 and became one of the most significant American women of her time. This location was Savannah's first National Historic Landmark and is the setting for a remarkable family story woven through the history of the city, state, and nation.
STOP 10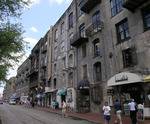 Hop-On Hop-Off at
First started in 1755, the City Market quickly became the place for fishermen and farmers to bring the wares for the public to purchase, and although the original City Market was destroyed, it has since been rebuilt and is still thriving today. Here, you can explore and discover anything from dining, entertainment, shopping, to art and culture.
STOP 11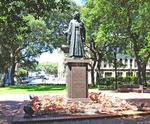 Hop-On Hop-Off at
Originally laid out in 1734 as Lower New Square, the square was later renamed for Captain John Reynolds, governor of Georgia in the mid-1750s. The square contains a bronze statue honoring founder of Methodism John Wesley, which was installed in 1969. It is also the site of the Filature, which housed silkworms in an attempt to establish a silk industry in the Georgia colony.
STOP 12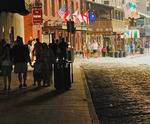 Hop-On Hop-Off at
Located along the broad Savannah River, River Street offers a look into colonial America. The buildings that were once cotton warehouses have been converted to antique shops, distinctive boutiques, spectacular galleries, quaint brew pubs, fabulous restaurants, unique nightspots, and elegant inns and hotels. Take a moment to explore these shops and their wares.
STOP 13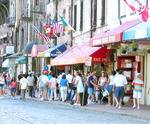 Hop-On Hop-Off at
The River Street Market Place is the perfect place to enjoy Southern charm and old-fashioned hospitality while you shop in an open-air market along the river. Browse through over 50 shops, offering unique items from Ireland, Costa Rica, Australia, Nepal, Peru, Japan, Vietnam, China, and of course, the South.
STOP 14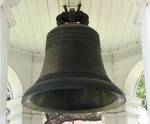 Hop-On Hop-Off at
The oldest bell in Georgia, the Old City Exchange Bell was constructed in 1802 and hung in the bell tower of the City Exchange Building. Now, it is located in a replica of the tower in a park just east of City Hall.
STOP 15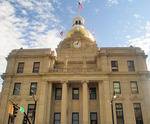 Hop-On Hop-Off at
Created to replace the City Exchange in 1906, the Savannah City Hall is the first building constructed for exclusive use by the municipal government. You can admire the building's stunning and distinctive dome with tissue-paper-thin 23-karat gold leaf.
STOP 16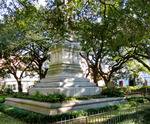 Hop-On Hop-Off at
Laid out in 1790, Franklin Square was named for Benjamin Franklin, who served as an agent for the colony of Georgia from 1768 to 1778 and had died in 1790. In the square, there stands a memorials honoring Haitian volunteers who fought with Pulaski during the Siege of Savannah, which was unveiled on the 228th anniversary of the battle.
Stops may change due to traffic, weather, maintenance, etc.
Hop-on hop-off passes are valid for one day. This Savannah Historic Trolley Tour is perfect for those that enjoy sightseeing on their own but would still like to be shown the highlights of Savannah, and it is a fantastic and flexible way to experience the city!
Frequently Asked Questions for Savannah Historic Trolley Tour:
What methods of transportation does the Savannah Historic Trolley Tour use?

You will ride in an open-air trolley.

Is there any walking involved?

The amount of walking will depend on how much exploring you do.

Approximately how long does the tour last?

It lasts approximately 90 minutes if you were to just stay on the trolley without getting off. The hop on/off pass is valid for 1 day.

For what ages is the tour appropriate?

It is appropriate for all ages.

What type of dress & footwear are recommended?

Wear comfortable clothes and walking shoes. Bring plenty of water in the summer months!

Where does the tour depart from?

Tour commences with boarding at any of the tour stops.

Is photography / video recording allowed on the Savannah Historic Trolley Tour?

Of course! Don't forget your camera.

Is the tour handicap accessible?

Yes. There are handicap accessible vehicles if needed.
Reviews
4.7 |
45 reviews
Joy Willet
AL
✓
Verified Traveler
"Great way to get an idea of what you want to see in the city."
Great way to get an idea of what you want to see in the city. We rode it the first thing the first day. It sure helped a lot.
Marcia Swann
WV
✓
Verified Traveler
" I would recommend this experience."
Our tour guide was friendly and quite informative. I would recommend this experience.
Shane Moss
GA
✓
Verified Traveler
" I highly recommend Old Savannah tours when visiting"
We really enjoyed our tour of savannah. We chose to do the on/off tour and are glad that we did. We got off at a couple of different places and explored, shopped, and ate and then got on the next trolley that came by. Our longest wait for a trolley was about 10 minutes. Getting on and off we experienced several different drivers, but all were very knowledgeable. At several stops they had an actor get on board that was playing the role of some significant person from savannah history, that was quite enjoyable. Our favorite part was a forrest gump impersonator that got on at one of the stops. It was very unexpected and very funny. I think it's really cool that the tour company adds this type of entertainment to their tours. Overall we were very pleased. We were able to learn how to navigate the town and learned a lot about the town as well. I highly recommend old savannah tours when visiting.
Sherry Houle
GA
✓
Verified Traveler
"Great way to learn about the town and to move around without having to look or pay for parking. "
Great way to learn about the town and to move around without having to look or pay for parking. The guides even tell you the best places to visit.
Book Now!