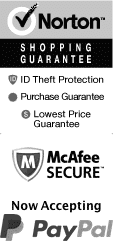 Things To Do In Savannah, GA In August
Things To Do In Savannah, GA In August, including Savannah Narrated Trolley Tour, Savannah Hauntings Walking Tour, Savannah Riverboat Sightseeing, Lunch & Dinner Cruises.
Top Things To Do In Savannah in August
Aug 1, 2023
to
Aug 31, 2023
Savannah Riverboat Sightseeing, Lunch & Dinner Cruises
Schedule
There is no better time to be out on the water than in the month of August. August is also the perfect time to take that last-minute family vacation before school starts, and the entire family is going to enjoy taking a cruise on the Savannah River. Not only will you enjoy seeing the sights from the boats many decks, but make sure to wear some dancing shoes to enjoy the live entertainment. Some of the sights that will be seen include Old Fort Jackson, the beautiful skyline, the historic district and more. There are cash and snack bars to enjoy while on the cruise. The menus for lunch and dinner consist of favorites like shrimp and grits, chicken, carving stations, potatoes, vegetables, salads, fruits, and a selection of desserts. Take a step back in time when paddleboats lined the Missippi River and make sure to bring a camera to capture all of the day's excitement.
Aug 1, 2023
to
Aug 31, 2023
Midnight in the Garden of Good and Evil Walking Tour
Schedule
If you want to tour with your family and friends, you should take the time to book the Midnight in the Garden of Good and Evil Walking Tour. You'll have a good time with your tour guide. Of course, there'll be plenty of clues for you. You'll get a chance to see the displays. If you want to stay overnight, you can book a room at the Hilton Hotel. You'll enjoy breakfast in the mornings. This will help you get your day started. Your family and friends can shop for souvenirs. You may find something for you. If you want to shop for your co-workers, that's the perfect opportunity. In the end, you'll enjoy taking pictures and touring at the same time. Your mom will always remember the vacation away from home. The walking tour will give you plenty of exercise. You can stop and ask questions while you're on tour.
Aug 1, 2023
to
Aug 31, 2023
Savannah Historic Trolley Tour
Schedule
Savannah is a beautiful city to visit with so much to see and do! The Savannah Historic Trolley Tour is a great way to see the sights and trolley riders can enjoy each stop at any pace that works for them. There are a total of sixteen stops on this tour, including the Cathedral of St. John the Baptist and the Pirates' House restaurant, and the tour takes about 90 minutes from start to finish. Passengers can get on and off of the trolley as they wish, enjoy the sights at that stop and board the next available trolley when ready. Trolleys are available to board at any stop approximately every 15 to 20 minutes. August weather can be scorching in Savannah so riding the trolley is a terrific idea when it is too hot to walk from place to place. Young and old alike will enjoy riding the trolley and visiting the many interesting and exciting stops along the way! Book your trolley ride for your August visit to the beautiful city of Savannah!
Aug 1, 2023
to
Aug 31, 2023
Ghost Trolley Tour with Pirates House Tour & Dinner
Schedule
There are tons of activities to take part in when you visit a historical city like Savannah, Georgia, but that doesn't mean you have to suffer through the southern heat to see all the hottest tourist spots in the city. The Ghost Trolley Tour of Savannah, Georgia, is an alternative to taking a lengthy walking tour of the city where you'll spend more time walking from site to site than learning anything about the city. August can still be a rather balmy month in the south, so it's a good idea to schedule this tour during the warmer months of the year. The professional tour guide will stop at several haunted locations throughout the city to teach you about the historical happenings that took place on the location and you might just get a glimpse of the haunting apparitions while you're on the trolley. Enjoy a hot meal after the tour at the locally famous Pirate House where you'll also have the chance to take a private tour of the haunted wine cellar.
Aug 1, 2023
to
Aug 31, 2023
Savannah Taste Experience Walking Food Tours
Schedule
Every month in August, the culinary world comes alive to celebrate the freshest, ripest, and tastiest ingredients of the season! Each of these monthly events highlights a different ingredient as well as a different cuisine. All events at each location include live music in addition to food tastings and feature some of your favorite local eateries!
Savannah Taste Experience
The Savannah Taste Experience highlights the South's rich and diverse culinary history. Your tastings will be interactive, educational, and fun. Don't forget to stop into The Farm at Washington Park for an excellent beer! All start times are based on a first-come, first-serve basis.
Savannah Taste Experience Walking Tour
This Walking Tour is a self-guided walking tour of downtown Savannah featuring the best food, drink and live music venues. each night with one signature event at each location. The tour starts at Congress Street Social Club and ends at The Rail Pub. Each location will offer unique samples of food, drinks, and live music.
When
The full Taste Experience runs from August. However, you can also attend individual events throughout the month!