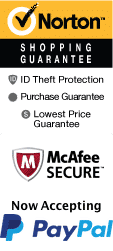 YOUR PEACE OF MIND IS OUR TOP PRIORITY
Should you need to cancel at any time, you have up to 48 hours from your vacation start date to do so for a 100% future travel credit.
Things To Do In Savannah, GA In August
Things To Do In Savannah, GA In August, including Savannah Narrated Trolley Tour, Savannah Hauntings Walking Tour, Savannah Riverboat Sightseeing, Lunch & Dinner Cruises.

Top August Things To Do In Savannah
Aug 1, 2022
to
Aug 31, 2022
Savannah Riverboat Sightseeing, Lunch & Dinner Cruises
Schedule
There is no better time to be out on the water than in the month of August. August is also the perfect time to take that last-minute family vacation before school starts, and the entire family is going to enjoy taking a cruise on the Savannah River. Not only will you enjoy seeing the sights from the boats many decks, but make sure to wear some dancing shoes to enjoy the live entertainment. Some of the sights that will be seen include Old Fort Jackson, the beautiful skyline, the historic district and more. There are cash and snack bars to enjoy while on the cruise. The menus for lunch and dinner consist of favorites like shrimp and grits, chicken, carving stations, potatoes, vegetables, salads, fruits, and a selection of desserts. Take a step back in time when paddleboats lined the Missippi River and make sure to bring a camera to capture all of the day's excitement.
Aug 1, 2022
to
Aug 31, 2022
Ghost Trolley Tour with Pirates House Tour & Dinner
Schedule
There are tons of activities to take part in when you visit a historical city like Savannah, Georgia, but that doesn't mean you have to suffer through the southern heat to see all the hottest tourist spots in the city. The Ghost Trolley Tour of Savannah, Georgia, is an alternative to taking a lengthy walking tour of the city where you'll spend more time walking from site to site than learning anything about the city. August can still be a rather balmy month in the south, so it's a good idea to schedule this tour during the warmer months of the year. The professional tour guide will stop at several haunted locations throughout the city to teach you about the historical happenings that took place on the location and you might just get a glimpse of the haunting apparitions while you're on the trolley. Enjoy a hot meal after the tour at the locally famous Pirate House where you'll also have the chance to take a private tour of the haunted wine cellar.
Aug 1, 2022
to
Aug 31, 2022
Savannah Civil War Walking Tour
Schedule
From beautiful, luscious gardens in the full bloom of August to hauntingly gorgeous Georgian houses, the Civil War Walking Tour in Savannah, Georgia offers an educational sightseeing tour of key structures of the 1860's. While it is a walking tour, it is only a mile long, making it a shorter historical tour, which is appealing to families as well as a variety of different people. Located right along the Savannah River, the Civil War Walking tour provides picturesque scenery of the late summer blooms and wildlife and provides numerous summer activities for children and adults alike. Other activities available are visiting the grave sights and former houses of important southern generals on the ghost tour, a river cruise, and lodging to ensure a multi-day trip to pack in all there is to do. With August being the tail end of summer, what better way to entertain the family by enjoying time with each other while learning important points of our nation's history?
View all events occurring during your stay