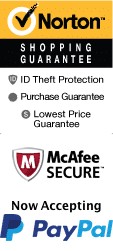 Jekyll Island Dolphin Tours
366 Riverview Dr Jekyll Island, Georgia 31527
1-800-987-9852
Chat Now
Jekyll Island Dolphin Tours is a fantastic activity for nature lovers during their visit to Savannah, Georgia. This tour takes you through the picturesque coastal waters of Jekyll Island where you will be able to witness some of the friendliest and most playful creatures in the ocean. During this two-hour tour, you will see numerous dolphins swimming and jumping near the boat. The beauty of this tour is that you never know how many dolphins you will end up seeing, so every tour is unique.

After checking-in at the tour office, your tour guide will give you a brief introduction about the bottlenose dolphins native to the area. From there, everyone will climb on board the boat, where you'll be able to soak up the sunny weather, enjoy the salty breeze, and keep an eye out for any wildlife sightings. Your knowledgeable guide will show you the prime dolphin spotting locations, and if you're lucky, even share some fun dolphin facts with you.

As you embark on the tour, keep your cameras ready as you may be able to capture the dolphins showing off their acrobatics skills by leaping into the air. Some of these dolphins are even known to swim alongside the boat, which gives you a closer look at these majestic creatures in their natural habitat. These memories will last a lifetime and make for some great photo opportunities!

The Jekyll Island Dolphin Tours are perfect for the whole family, and it's highly recommended that you bring your kids along. They'll love the thrill of dolphin watching with plenty of opportunities to see animals in the wild. Lastly, this tour also comes with a guarantee—if you don't see any dolphins during the tour, you'll be given a complimentary voucher to come back on another tour.

In summary, Jekyll Island Dolphin Tours is a fantastic way to experience nature up-close-and-personal during your visit to Savannah, Georgia. With a knowledgeable tour guide and the possibility of getting up close and personal with dolphins, this tour is not to be missed. So book today, and we guarantee you'll make incredible memories for a lifetime.
Book Now!