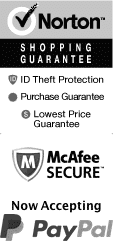 Things To Do In Savannah, GA In September
Things To Do In Savannah, GA In September, including Savannah Narrated Trolley Tour, Savannah Hauntings Walking Tour, Savannah Riverboat Sightseeing, Lunch & Dinner Cruises.
Top Things To Do In Savannah in September
Sep 1, 2023
to
Sep 30, 2023
Savannah Riverboat Sightseeing, Lunch & Dinner Cruises
Schedule
The river street Riverboat Company in Savanna Georgia has two boats which are available for their lunch and dinner cruise. They offer plenty of options to choose what type of cruise to attend. The best time of year to do this is usually in September when the weather is cooler and less humid, not to mention all the summer tourists have gone home. Hungry for breakfast? There is a Sunday brunch cruise. How about lunch or dinner? They can do that too. Moonlight cruises are also available. One of the lunch tours that is available turns the paddle boat captain into the tour guide. There are also sightseeing and sunset tours given. The options are available to please any type of seafarer. These paddle river boats are nothing short of amazing and a vibrant piece of history that is available to experience. The Georgia Queen is the larger of the two paddle boats, it stands 68 feet tall, it has enough room for 1,000 guests and comes equipped with three ballrooms and a large overlook deck.
Sep 1, 2023
to
Sep 30, 2023
Midnight in the Garden of Good and Evil Walking Tour
Schedule
If there was ever a great time to visit Savanna Georgia it's in September. The summer heat has cooled down and it rarely rains. Perfect for either a quick weekend tour or a full weeks adventure. While Savannah is known as a civil war town, and there are many walking tours featuring the gruesome murders of old, nothing compares to the Garden of Good and Evil Walking Tour. Based on a 1994 non-fiction novel by John Berendt, the story of the book highlights the murder of Danny Hansford. supposedly a notoriously gay part-time prostitute and his 2-year lover, antique dealer, and respected citizen Jim Williams. Supposedly the two got into a row and Williams killed Hansford in his home. Williams claimed the killing was in self-defense. There was not one but 4 trials, with two finding Williams guilty. one a hung jury, and the final one in Augusta finding Williams not guilty nearly 8 years after the murder. As the book was fictionalized very little, most of the elements of the book remain in the heart of Savannah. Thrilling narrator guides on this walking tour bring the story to life, and it's a must-see for anyone who has read the book (over 216 weeks on the New York Times Best Seller list,) or seen the 1997 movie.
Sep 1, 2023
to
Sep 30, 2023
Savannah Historic Trolley Tour
Schedule
September is the perfect month to miss the summer Savannah heat and still experience the Savannah Historic Trolley Tour. Sit back and relax on this peaceful 90-minute trolley tour of the beautiful Savannah city to spot some of the most historical locations that have been the foundation of the rich culture. Visitors will have the opportunity to immerse themselves within the culture at each of the 16 stops throughout the trolley route. Once passengers arrive at a stop, they will have the option to explore the area, learn some history, and then board the next trolley to take them on to the next new adventure. There are trolleys that arrive every 15 to 20 minutes at each of the 16 stops; therefore there will always be opportunities for more time if needed by any traveler. Visitors should look forward to visiting locations such as Savannah Visitors Center, Cathedral of St. John the Baptist, The Pirates' House, City Market, River Street, and many other culturally rich locations. Because this activity does have more walking involved, the September month is a perfect choice of time to avoid the blistering Savannah heat. This is one trolley ride that will not want to be missed during any September Savannah visit.
Sep 1, 2023
to
Sep 30, 2023
Ghost Trolley Tour with Pirates House Tour & Dinner
Schedule
September is an excellent month to visit the two and a half hour Ghost Trolley Tour with Pirates House Tour & Dinner, located in historic Savannah, Georgia. The price of this tour includes the trolley tour, admission into the Pirates' House and the dinner. A uniquely fun way to experience the history of Savannah with ghost stories and haunted homes, guests will begin their spooky tour with a trolley ride past locations such as Bonaventure Cemetery, Colonial Park Cemetery, Wright Square and Telfair Academy. The exact itinerary of haunted locations to be visited will be determined by the guide on a daily basis. The tour ends with a visit to the Pirates' House, where guests will hear tales of the house's history and visit the haunted pub, mysterious tunnels and finally an opportunity to enjoy a real Southern-style buffet in the well-known restaurant. This tour includes hotel pick up/drop off and is appropriate for all ages. It is handicap accessible and allows for both cameras and video cameras.
Sep 1, 2023
to
Sep 30, 2023
Savannah Taste Experience Walking Food Tours
Schedule
Savannah Taste Experience offers a new monthly tour of a different city area. For example, September's walking food Tour will take you through the Historic District and south to Forsyth Park. This is an entirely new way to experience Savannah! The Tour is about 2 ½ hours long and helps you explore your favorite food haunts on foot. It's easy, fun, and, best of all, it's educational! The tours start at 12:30 pm from our downtown office at 15 E Bryan Street. Tickets are $35 per person (all-inclusive) but are discounted to $25 if booked in advance by Sunday, 11/5/16. Each Tour is led by the Tour Coordinator, who will guide you through Savannah's sights, sounds, and smells. The Tour Coordinator will also share interesting facts about the early-American architecture and history related to Savannah's food. The tour routes are chosen based on seasonal availability and demand, so please get your tickets soon to avoid disappointment! Tour dates change monthly, but we aim to keep tour details as current as possible. For more information or to book/purchase tickets, please log on to savannahtastetours.com or call (912) 233-9494.