YOUR PEACE OF MIND IS OUR TOP PRIORITY
Should you need to cancel at any time, you have up to 48 hours from your vacation start date to do so for a 100% future travel credit.
Savannah, GA Attractions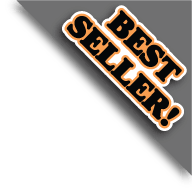 Vacationing is something that everyone looks forward to. Depending on where you are going and what you are going to do your vacation could become one of the most memorable experiences of the year. If you are planning on taking your next vacation in the Savannah, GA area then you may want to consider participating in the Savannah Riverboat Sightseeing Lunch and Dinner Cruise. This fantastic cruise may last approximately 2 hours depending on your package selection. The cruise travels through the beautiful scenic Savannah River and while you ride you are provided with an amazing lunch and dinner. This attraction also offers different packages that you can choose from such as the Harbor Sunset Cruise, the Harbor Sightseeing, Narrated Harbor Luncheon and many more.
Available 288 days between Now & Dec 31
Mar 13
1:00 PM
3:30 PM
7:00 PM
Mar 20
1:00 PM
3:30 PM
7:00 PM
Mar 27
1:00 PM
3:30 PM
7:00 PM
>
Enjoy taking a step back in time to the 1820s when you stop in and visit the Davenport Museum attraction during your trip to Savannah, Georgia! Initially built as the home of Isaiah Davenport and his family, after his demise his widow Sarah turned a profit running a boarding house within its walls. The property was purchased in 1955 by the newly created Savannah Foundation who worked diligently to restore it to its previous glory. With over 500 different and beautiful artifacts dated from that time period such as furniture and books, you will learn more about the history of this beautiful home and the surrounding area. Known as one of the oldest buildings still in existence in Savannah, you will truly be amazed at the architecture and intricate detail that is seen throughout the home.
Available 295 days between Now & Dec 30
King - Tisdell Cottage attraction is named for the cottages former owners, Eugene and Sarah King as well as Sarah's second husband, Robert Tisdell. The cottage is dedicated to preserving the African American culture and history. It is packed full of a variety of interesting pieces and artifacts that are from the time of 1890s. It is basically a typical "coastal black residence' of the time period. It is a wonderful representation of how African Americans lived in the past. It also includes sculptures from the popular African American sculptor, Ulysses Davis. The cottage was originally built as a Victorian Center Hall Cottage full of gingerbread looks including the wheel and spindle patters that are decorative additions to the front porch.
Available 212 days between Mar 9 & Dec 31
Mar 14
N/A
Sold Out
Mar 15
N/A
Sold Out
Mar 21
N/A
Sold Out
Mar 22
N/A
Sold Out
Mar 28
N/A
Sold Out
>
Savannah, Georgia is a place where several historic structures such as homes and grand estates of a period gone by can be found. One such iconic attraction that has drawn tourists for decades is the Harper Fowlkes House and with good reason, the structure illustrates the incredible architecture from an era known as the Greek Revival period. But the beautiful exterior of the grand estate is just the beginning of this tour. From here individuals go inside on a guided tour that will make guests feel as if they were transported through time, the mansion built in 1842 has been preserved to hold many of the artifacts from its past, authentic furniture pieces, and several historical exhibits all of which tell the heritage of the house and the area itself.
Available 171 days between Mar 10 & Dec 31
Mar 14
N/A
Sold Out
Mar 15
N/A
Sold Out
Mar 16
N/A
Sold Out
Mar 21
N/A
Sold Out
Mar 22
N/A
Sold Out
Mar 23
N/A
Sold Out
Mar 28
N/A
Sold Out
Mar 29
N/A
Sold Out
>
Located on Gordon Street in Savannah, the award-winning Massie Heritage Center offers a kid-friendly look at the city's heritage. It boasts a variety of exhibits highlighting the city's architecture, public education system, and culture. The center is a fun and educational way to get to know Savannah better, and it will appeal to visitors of all ages. The Massie Heritage Center is conveniently located to a number of other attractions such as the Mercer Williams House Museum, Andrew Low House, Green-Meldrim House, Webb Military Museum, and Davenport House Museum. This location allows for this to easily be incorporated into a broader day of sightseeing- especially one that is focused on the history and culture of the city.
Available 296 days between Now & Dec 31