Savannah, Georgia Attractions
Purchase your tickets for attractions in Savannah, Georgia online with convenience and security. Popular attractions in the Savannah area include relaxing dinner and lunch cruises and the Telfair Museum. There's something that everyone can enjoy!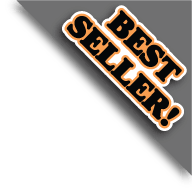 Offering numerous historical attractions to choose from, the Savannah Riverboat Sightseeing Cruises includes choices that can be added to any type of vacation or getaway.
Available 223 days between May 22, 2019 & Dec 31, 2019
View Schedule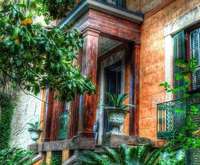 Visit the Sorrel Weed House and learn more about the history about this place, this house has a lot of antiques back from the Civil War definitely must see while visiting Savannah, Georgia.
Come spend an informative day touring the Davenport House Museum located in the Columbia Square when you come to Savannah learning about the history of this epic city and the surrounding areas, reviewing artifacts, relics and much more from years gone by!
At the heart of Savannah, Georgia is an in depth history that makes it one of the best places in the world to visit, and if you have never visited Savannah or its vast museums a trip to the Telfair Museums is a must.
Tourists will explore this African American history museum, which was built before the 1900s, and observe actual artifacts from the civil war, and tourists will also learn about the many homeowners who previously owned the home and how much it was sold for at the time.
May 26
N/A
Sold Out
May 27
N/A
Sold Out
Jun 02
N/A
Sold Out
Jun 03
N/A
Sold Out
Jun 09
N/A
Sold Out
>
The Harper Fowlkes House in Savannah is going to be a great historical treat it's surely going to be a wonderful learning experience I'm going have fun learning all about Savannah's history and hearing all of the stories about Georgia.
Available 160 days between May 22, 2019 & Dec 30, 2019
View Schedule
May 26
N/A
Sold Out
May 28
N/A
Sold Out
Jun 02
N/A
Sold Out
Jun 04
N/A
Sold Out
Jun 09
N/A
Sold Out
>
Explore the gorgeous Massie Heritage Center on a tour that gives guests a chance to delve into the historical and interesting facts and events that surround the people and places that have created today's Savannah, Georgia.
May 27
N/A
Sold Out
Jun 03
N/A
Sold Out
>