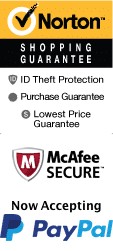 Harper Fowlkes House
230 Barnard St Savannah, GA 31401
1-800-987-9852
Chat Now
Visit Savannah, Georgia at the Harper Fowlkes House to step back in time and learn the story of this amazing structure; the historical attraction is home to many different exhibits and more to help paint a vivid picture of life in Savannah's earliest days. The house gets its architectural influence from the Greek Revival era. Built in 1842, the home changed many different hands before it became the site of the Society of Cincinnati in 1985 when its owner, Alida Harper-Fowlkes gifted it to the organization. Within the home, many beautiful art pieces, authentic furniture, and much more are found, breathing life into the house and showcasing the beauty of homes in the era.
About the Harper Fowlkes House
When you arrive at the house, you will notice the four impressive Corinthian columns which pay homage to Savannah's antebellum days. The entrance will make you feel as though you just stepped through a time machine. Look up at the ceiling and notice the many chandeliers; these beautiful pieces are original to the home and were once gas-burning but have since been converted to electric. You may also notice a mahogany clock near the entrance that dates back to 1847. Every piece in this home has a story, so be sure to ask about them! All of the furniture and art pieces were hand-picked by the late owner, Alida. She wanted the home to be enjoyed by many generations to come.
On the tour, you will be able to explore at your own pace. Take a leisurely stroll through the gardens, explore the antiques, and learn about the history of the home and its owner. If you are a history buff or simply want to explore the house, a tour of the facility should definitely be on your vacation agenda as well as many other great tours of the area. Book your vacation package to Georgia today!
Frequently Asked Questions for Harper Fowlkes House:
Approximately how long could a customer plan to spend at Harper Fowlkes House?

Most guests spend 1-2 hours here.

Is photography & video recording allowed?

Of course! Don't forget your cameras.

For what ages is Harper Fowlkes House appropriate?

This is great for all ages.

Is parking available?

There is metered parking.
Book Now!