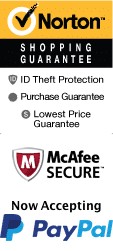 Davenport House Museum
324 East State Street Savannah, GA 31401
1-800-987-9852
Chat Now
For an educational historical attraction adventure the next time you are in Savannah, GA, check out the Davenport House Museum; with many different displays and exhibits to explore, you are sure to learn something new about the history of this great city. Take a look at what life was like in this Georgia city in the 1820's.
About the Davenport House Museum
The museum is located on Columbia Square in Savannah and is one of the oldest buildings in the entire city, completed around 1820. The house was purchased by the Historic Savannah Foundation in 1955 and marked the start of the city's historic preservation movement. This home paved the way for many other preservation efforts and thus saved many other historic places from being torn down. It has since been restored as an interesting and educational landmark for those who visit Savannah.
The museum's main collection includes over 500 items ranging from texts, furniture, ceramics, books, and much more. They also hold many different archaeological expeditions at the Isaiah Davenport House, which provide extensive insight into the history of the estate. Add this museum to your trip to get a unique insight into Savannah and see an amazing part of history.
History of the Isaiah Davenport House

This home was built by Isaiah Davenport and his crew. He built the home to house his growing family: his wife, ten children, and nine slaves... talk about a full house. The family lived here until Davenport's death in 1827. After that, his wife, Sarah, made the building into a boarding house where she still resided. In 1840, she sold the home to a new couple who kept it in their family for 109 years. Over time, the house began to fall into dismay and was not taken care of. Even so, surveyors recognized the beautiful architecture and its significance to history; so, when it was going to be torn down in 1955, a group of citizens banned together to save it. Thus, starting the Historic Savannah Foundation which has saved many homes since.
Make vacation planning easy and convenient with a vacation package bundle for Savannah, GA so you can enjoy tons of fun activities and attractions during your stay.
Frequently Asked Questions for Davenport House Museum:
Approximately how long could a customer plan to spend at Davenport House Museum?

Most people spend about an hour at the museum.

What amenities are available?

The museum has a gift shop.

Is photography & video recording allowed?

Non-flash photography is allowed.

For what ages is Davenport House Museum appropriate?

This is great for all ages.

Is parking available at Davenport House Museum? Is it free?

Parking is available at on-street meters Monday through Saturday 8 a.m. to 8 p.m. for approximately $2.00 an hour. Parking is free on Sundays. Additional parking may be found at city garages with the closest one being at the corner of East State and Abercorn Streets.
Book Now!