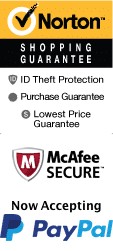 The American Prohibition Museum
209 W Saint Julian Street Savannah, GA 31401
1-800-987-9852
Chat Now
The American Prohibition Museum, located in Savannah, GA, offers an interactive experience that takes visitors back to the era of Prohibition in the United States. With over 5,000 square feet of exhibit space, the museum showcases unique artifacts, immersive displays, and engaging video presentations that bring the 1920s to life. Visitors can speak with characters that lived during this time period, learn about the rise of organized crime, and even see a speakeasy.
Upon entering the museum, visitors are greeted with a replica of a 1918 Ford Model T used for smuggling alcohol during Prohibition. The first part of the exhibit explains how alcohol became illegal in the United States and how it changed American culture. Through a series of interactive exhibits, visitors see how Prohibition gave way to bootlegging, speakeasies, and organized crime. One of the most popular parts of the museum is a replica speakeasy, complete with artifacts, period-specific cocktails, and even gambling.
The second part of the exhibit traces the influence of the Temperance movement and how it led to the passing of the 18th Amendment. Visitors can see the Temperance Exhibition, which showcases anti-alcohol propaganda and how it influenced the way people thought about drinking. There are also displays showing how influential women, like Carry Nation, were in the fight against alcohol.
The museum's most unique feature is undoubtedly its immersive experiences. Visitors can step into a replica Prohibition-era courtroom, complete with costumed actors and trials and tribulations from the time. Visitors can also learn about the role of women during this time period and how their role in society was changing.
Finally, visitors can learn about how Prohibition ended and what happened next. The repeal of the 18th Amendment led to the rise of regulated drinking and distribution, and visits to today's breweries, wineries, and distilleries.
Overall, The American Prohibition Museum offers a fascinating and immersive look at a significant period in American history. With engaging exhibits and immersive experiences, visitors are sure to leave with a newfound appreciation for this transformative time in United States history.
If you're planning a trip to Savannah, GA, The American Prohibition Museum is an activity not to be missed. Step back in time and learn about this significant period in American history. Visit the museum today to experience this unique and engaging attraction.
Book Now!