YOUR PEACE OF MIND IS OUR TOP PRIORITY
Should you need to cancel at any time, you have up to 48 hours from your vacation start date to do so for a 100% future travel credit.
Savannah Historic Overview Trolley Tour

255 Montgomery Street Savannah , GA 31401
1-800-987-9852
Description
Savannah Historic Overview Trolley Tour Photos (11)
Customer Photos (3)
Get a wondrous look into Savannah's most famed locales with the Savannah Historic Overview Trolley Tour, a unique historical tour. Providing a fascinating and expansive venture, this expedition affords participants the chance to see some of the best places in the metro area. Discover some wondrous things during your getaway! While you look out your trolley window, you will be able to witness some of the finest landmarks and areas of the city. Explore the metro area and historical districts to see landmarks such as the Savannah Visitors Center.
You will also see haunted locations such as the Sorrel-Weed house, getting unique insight into Savannah's infamous reputation as one of the most haunted locales in the United States. Guests will also see the sprawling Forsyth Park, the equally haunted Pirates' House, and the Owens Thomas House. Learn about voodoo, history, slavery, and more during your trolley adventures.
Detailed Tour Itinerary
STOP 1

Drive By
Savannah Visitors Center
Start your tour of historic Savannah at the Savannah Visitors Center. Housed inside an historic Central of Georgia Railway Passenger Station, this visitors center gives you all the information, brochures, and refreshments you could desire from the eager staff, and you can enjoy free parking here before jumping aboard the trolley.
STOP 2

Drive By
Historic Savannah Theatre
The Historic Savannah Theatre in Chippewa Square is the center of the downtown historic area. This theater is the oldest theater in the United States and still produces nightly shows, perfect for a getaway after your sightseeing has ended. Get a view of this theater so you can head back in the evening and watch one of their fantastic, high-energy shows.
STOP 3

Drive By
Sorrel-Weed House
One of the first two houses in George that became a state landmark, the Sorrel-Weed House represents one of the finest examples of antebellum Greek Revival/Regency architecture in the United States. Designed by one of the leading architects of the time, the house was completed around 1840 and is now considered one of the most haunted attractions and creepiest places in America.
STOP 4

This large city park occupies 30 acres in the Historic District of Savannah. Perfect for a break from sightseeing in the morning or early afternoon, Forsyth Park offers walking paths, a cafe, a children's play area, a fragrant garden for the blind, a large fountain, tennis courts, basketball courts, areas for soccer and Frisbee, and the home field for the Savannah Shamrocks Rugby Club.
STOP 5

Drive By
Cathedral of St. John the Baptist
This Roman Catholic cathedral is the Mother Church of the Roman Catholic Diocese of Savannah. Although the colonial charter initially prohibited Roman Catholics from settling in Savannah, today the Roman Catholic Diocese of the city includes 90 counties in middle and southern Georgia. Take in the views of the fabulous architecture from the comfort of your trolley.
STOP 6

Drive By
The Pirates' House
Initially built for seafarers around 1750, the Pirates' House quickly became a rendezvous point for pirates and sailors. Now, this location is a most intriguing restaurant, offering delicious foods that have been acclaimed for over three decades.
STOP 7

Drive By
Washington Square
Laid out in 1790, Washington Square was named after General and First President George Washington. Along the edges of the square, there are a number of interesting and surprising homes, almost all of which have been owned by a person or family of historical interest throughout the years.
STOP 8

Drive By
Owens-Thomas House
Considered to be one of the finest examples of English Regency architecture in America, the Owens-Thomas House was inspired by classical antiquity, designed by a young English architect, and completed in 1819. Now a National Historic Landmark, the location is a historic house museum with a decorative arts collection comprised of Owens family furnishings and American and European objects from 1750-1830.
STOP 9

Drive By
Juliette Gordon Low Birthplace
As you drive past this historic house owned by the Girl Scouts, learn the fascinating story of how Juliette Gordon Low founded the Girl Scouts in 1912 and became one of the most significant American women of her time. This location was Savannah's first National Historic Landmark and is the setting for a remarkable family story woven through the history of the city, state, and nation.
STOP 10

First started in 1755, the City Market quickly became the place for fishermen and farmers to bring the wares for the public to purchase, and although the original City Market was destroyed, it has since been rebuilt and is still thriving today.
STOP 11

Originally laid out in 1734 as Lower New Square, the square was later renamed for Captain John Reynolds, governor of Georgia in the mid-1750s. The square contains a bronze statue honoring founder of Methodism John Wesley, which was installed in 1969. It is also the site of the Filature, which housed silkworms in an attempt to establish a silk industry in the Georgia colony.
STOP 12

Located along the broad Savannah River, River Street offers a look into colonial America. The buildings that were once cotton warehouses have been converted to antique shops, distinctive boutiques, spectacular galleries, quaint brew pubs, fabulous restaurants, unique nightspots, and elegant inns and hotels.
STOP 13

Drive By
River Street Market Place
The River Street Market Place is the perfect place to enjoy Southern charm and old-fashioned hospitality while you shop in an open-air market along the river. Browse through over 50 shops, offering unique items from Ireland, Costa Rica, Australia, Nepal, Peru, Japan, Vietnam, China, and of course, the South.
STOP 14

Drive By
Old City Exchange Bell
The oldest bell in Georgia, the Old City Exchange Bell was constructed in 1802 and hung in the bell tower of the City Exchange Building. Now, it is located in a replica of the tower in a park just east of City Hall.
STOP 15

Drive By
Savannah City Hall
Created to replace the City Exchange in 1906, the Savannah City Hall is the first building constructed for exclusive use by the municipal government. You can admire the building's stunning and distinctive dome with tissue-paper-thin 23-karat gold leaf.
STOP 16

Laid out in 1790, Franklin Square was named for Benjamin Franklin, who served as an agent for the colony of Georgia from 1768 to 1778 and had died in 1790. In the square, there stands a memorials honoring Haitian volunteers who fought with Pulaski during the Siege of Savannah, which was unveiled on the 228th anniversary of the battle.
Stops may change due to traffic, weather, maintenance, etc.
Savannah is immersed in such a rich history. From Franklin Square of the 1700s to the Savannah City Hall and the colorful River Street Market Place, you will find a variety of cultural icons, monuments, and more. Explore a culture unlike any other in one of the most historic cities of the United States! It's bound to be a great time.
Reviews
Michelle Tunstill
CO
✓
Verified Traveler
"Lots of great history and information"
Lots of great history and information about savannah
Jerry Williams
AL
✓
Verified Traveler
"[the tour] was exceptionally good"
The trolley tour with savannah tours was exceptional. Was exceptionally good because the person in charge when we arrived marked our tickets to let us have two days of trolley use for the price of one day. Thanks to vacations made easy for making our vacation a bit easier.
Marie Thomas
GA
✓
Verified Traveler
"Very informative"
Very informative and well-planned.
Judy Baker
FL
✓
Verified Traveler
"We saw things on this trolley tour we didn't see on the other one we took. we enjoyed it."
We saw things on this trolley tour we didn't see on the other one we took. We enjoyed it.
Frequently Asked Questions for Savannah Historic Overview Trolley Tour:
What methods of transportation does the Savannah Historic Overview Trolley Tour use?

You will ride in an open-air trolley.

For what ages is the tour appropriate?

This is appropriate for all ages!

What type of dress & footwear are recommended?

Wear comfortable clothes. Be sure to dress warm in colder months.

Where does the Savannah Historic Overview Trolley Tour depart from?

It departs from Savannah Visitors Center.

Is photography / video recording allowed on the Savannah Historic Overview Trolley Tour?

Of course! Don't forget your camera.
Flexible Dates. Attend Any Day.
Daily Ticket Options
| | |
| --- | --- |
| 90 Min Savannah Historic Overview Trolley Tour | |
Full Calendar
90 Min Savannah Historic Overview Trolley Tour: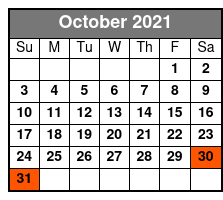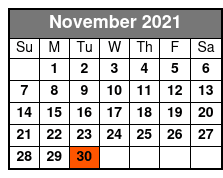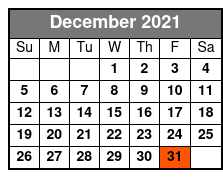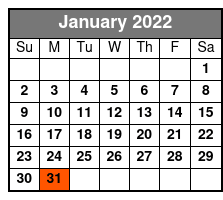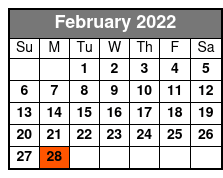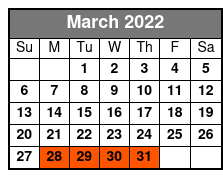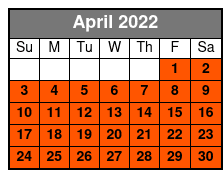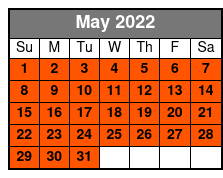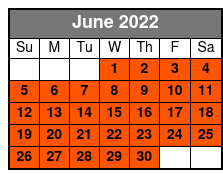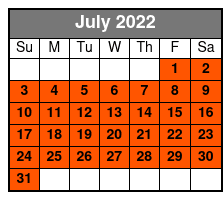 Book Now!