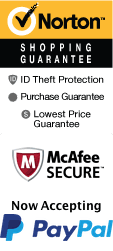 YOUR PEACE OF MIND IS OUR TOP PRIORITY
Should you need to cancel at any time, you have up to 48 hours from your vacation start date to do so for a 100% future travel credit.
Things To Do In Savannah, GA In December
Things To Do In Savannah, GA In December, including Savannah Narrated Trolley Tour, Savannah Hauntings Walking Tour, Savannah Riverboat Sightseeing, Lunch & Dinner Cruises.

Top December Things To Do In Savannah
Dec 1, 2020
to
Dec 31, 2020
Savannah Riverboat Sightseeing, Lunch & Dinner Cruises
Schedule
Looking for a great cruise to take part in near Savannah, GA? Well, look no further that Savannah Riverboat Cruises as they have options for a lunch and dinner meal. Take a trip down the Savannah river on an old paddle boat that chugs along and points out sights and points of interest. The cruise typically runs anywhere from an hour and a half to two hours long. This cruise is fun for all ages, and has great meals served from their own restaurant on the boat. This cruise has great entertainment with music and live entertainment. Also, guests can expect a guided narration of the panoramic view and amazing landmarks by the Captain themselves. Cap off the day with a buffet for lunch or dinner, and they are greatly priced so the guest can have a moderately priced great event for date night, of a family outing. The sun is setting, so what are you waiting for? Go get your tickets to this beautiful sunset dinner cruise complete with entertainment and a buffet.
Dec 1, 2020
to
Dec 31, 2020
Ghost Trolley Tour with Pirates House Tour & Dinner
Schedule
Even a trip to a southern state like Georgia can leave you looking for things to do that will get you out of the elements and into warmer atmospheres. The Ghost Trolley Tour in Savannah, Georgia, is perhaps one of the most exciting adventures you can take in the city. Fun for the whole family, this allows you to sit back and relax on a comfortable trolley while a professional tour guide spins the tales of several haunted locations in the area. As you ride along, you'll stop at several locations to learn the grisly tales of horrific Civil War tragedies that took place in the location and for a chance to see an apparition for yourself. At the end of the tour, you'll have the opportunity to stroll through the infamous Savannah pirate house where you'll be served a delicious southern meal and search through the dark wine cellar where you may or may not encounter a disembodied spirit. Don't forget to bring along a camera to capture proof of anything that may go bump in the night.
Dec 1, 2020
to
Dec 31, 2020
Savannah Narrated Trolley Tour
Schedule
Savannah is beautiful year round but December in the city gives you a holiday experience to remember. The city is decorated and offers a way to get you ready to celebrate the season. The Savannah Narrated Trolley Tour is a unique way to take in the sites. The 90 minute open air trolley tour has several stops along the way. Riders can choose to get off and spend time at stop or continue on and enjoy the full tour loop. Tour guides offers a narratives about the history and city attractions. You can decide to spend more time at one of the many stops. Pick up a snack at the River Walk from Savannah's Candy Kitchen or the Peanut Shop. Enjoy the amazing architecture highlights of Cathedral of St. John. Stroll and explore Forsyth Park's 30 acres. Pick up a souvenir to remember your visit from one of the many shops or boutiques at Bull Street Corridor. And the Savannah Visitors Center is a great place to find information on area lodging, restaurants and other highlights.
Dec 1, 2020
to
Dec 31, 2020
Savannah Historic Trolley Tour
Schedule
No visit to Georgia, is complete, without a visit to the historic city of Savannah. Nestled along the banks of the "Savannah River", it is a gorgeous sight to behold in the "old historic" section. There are stately mansions, churches, monuments, gardens, grandaddy oak tree lined streets, and so much more. What better way to see everything, then on a trolley which rides along the cobblestone streets. Your host will tell you all about the history of the area, including the many beautiful park squares. What you must add to your "to do" list, is a trolley tour, during the month of December. Christmas will never be the same, after a trolley ride through the streets of Savannah all adorned with lights, bows, and wreaths.You can visit a home decorated just as it was, in days gone by. Even the trolley is lit up. Immerse yourself back in time, imagining original residents strolling the streets, men and women in their finest clothing.It is a beautiful tour that you must take.
Dec 1, 2020
to
Dec 31, 2020
Savannah Hauntings Walking Tour
Schedule

The Savannah Hauntings Walking Tour takes guests to some of the most popular locations in the city that are said to be filled with strange activity. When guests go on the tour in December, they can feel the chill in the air due to the time of year and usually won't have to wait in line for a tour to begin as it's typically not as busy for tours in December. While on the tour, guests will listen to tales of some of the murders that have taken place in the city as well as a few unexplained deaths that have occurred. There are at least three haunted buildings that guests will view on the tour and a cemetery. Guests are welcome to take pictures of each location and can ask questions while on the tour. The adventure begins at Wright Square just as the sun goes down so that the atmosphere is a bit more haunting.
Dec 1, 2020
to
Dec 31, 2020
Savannah Foody Bus Tour
Schedule
The Savannah Foody tour is one of the most memorable experiences to embark on in December. This tour features a trip down the historic Savannah with a chance to experience historic places, sights and sounds. You also get to sample on mind-blowing cuisines. Apart from giving an in-depth look into the History District, as a tourist you are allowed to put your tastes buds into good use with over seven restaurants. The restaurants include Food Network queen, Paula Deen's Lady & sons. This happens to be a popular with the people since she is widely identified. However, the other six promise a culinary experience that promises to remain memorable for many days to come. The food tour includes explanations of every meal, the history behind it, and the influence of Savannah Cuisine has on the rest of the world. Tourist get to interact with the staff and upon request, a tourist may be given recipe sample. The itinerary may experience some changes but the meals sampled will be delectable. The tour package includes food prices, and tourists can enjoy without much worrying.
View all events occurring during your stay