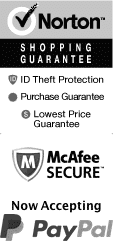 Things To Do In Savannah, GA In December
Things To Do In Savannah, GA In December, including Savannah Narrated Trolley Tour, Savannah Hauntings Walking Tour, Savannah Riverboat Sightseeing, Lunch & Dinner Cruises.
Top Things To Do In Savannah in December
Dec 1, 2023
to
Dec 30, 2023
Savannah Riverboat Sightseeing, Lunch & Dinner Cruises
Schedule
Looking for a great cruise to take part in near Savannah, GA? Well, look no further that Savannah Riverboat Cruises as they have options for a lunch and dinner meal. Take a trip down the Savannah river on an old paddle boat that chugs along and points out sights and points of interest. The cruise typically runs anywhere from an hour and a half to two hours long. This cruise is fun for all ages, and has great meals served from their own restaurant on the boat. This cruise has great entertainment with music and live entertainment. Also, guests can expect a guided narration of the panoramic view and amazing landmarks by the Captain themselves. Cap off the day with a buffet for lunch or dinner, and they are greatly priced so the guest can have a moderately priced great event for date night, of a family outing. The sun is setting, so what are you waiting for? Go get your tickets to this beautiful sunset dinner cruise complete with entertainment and a buffet.
Dec 1, 2023
to
Dec 31, 2023
Savannah Historic Trolley Tour
Schedule
No visit to Georgia, is complete, without a visit to the historic city of Savannah. Nestled along the banks of the "Savannah River", it is a gorgeous sight to behold in the "old historic" section. There are stately mansions, churches, monuments, gardens, grandaddy oak tree lined streets, and so much more. What better way to see everything, then on a trolley which rides along the cobblestone streets. Your host will tell you all about the history of the area, including the many beautiful park squares. What you must add to your "to do" list, is a trolley tour, during the month of December. Christmas will never be the same, after a trolley ride through the streets of Savannah all adorned with lights, bows, and wreaths.You can visit a home decorated just as it was, in days gone by. Even the trolley is lit up. Immerse yourself back in time, imagining original residents strolling the streets, men and women in their finest clothing.It is a beautiful tour that you must take.
Dec 1, 2023
to
Dec 31, 2023
Ghost Trolley Tour with Pirates House Tour & Dinner
Schedule
Even a trip to a southern state like Georgia can leave you looking for things to do that will get you out of the elements and into warmer atmospheres. The Ghost Trolley Tour in Savannah, Georgia, is perhaps one of the most exciting adventures you can take in the city. Fun for the whole family, this allows you to sit back and relax on a comfortable trolley while a professional tour guide spins the tales of several haunted locations in the area. As you ride along, you'll stop at several locations to learn the grisly tales of horrific Civil War tragedies that took place in the location and for a chance to see an apparition for yourself. At the end of the tour, you'll have the opportunity to stroll through the infamous Savannah pirate house where you'll be served a delicious southern meal and search through the dark wine cellar where you may or may not encounter a disembodied spirit. Don't forget to bring along a camera to capture proof of anything that may go bump in the night.
Dec 1, 2023
to
Dec 31, 2023
Midnight in the Garden of Good and Evil Walking Tour
Schedule
There a lot of gruesome walking tours in Savannah, after all this Civil War Town is often called the spookiest town in the USA. But what of a 1981 murder? Not so shocking unless this murder was the subject of a New York Bestselling book for 216 weeks. And we're talking about the Savvanah based murder of a local part-time male prostitute and his long-time lover, Danny Hansford, supposedly killed by respected antique dealer Jim Williams. In an argument between the two, Williams shot Hansford claiming self-defense while the prosecution insisted Williams had staged the events. Williams went to trial four times, being convicted twice and the third was a hung jury After the trial was moved to August, 8 years after the murder, Williams was found not guilty. The book attracted worldwide attention and was even made into a movie with Clint Eastwood. Since this was a real murder with real trials centered on Savannah, one of the more interesting things people can do in Savannah is take the Midnight in the Garden of Evil walking tour where the tale is told among actual buildings that are still standing. If you've read the book or seen the movie, December is a terrific time to take the tour as the weather is perfect and the crowds are few.
Dec 1, 2023
to
Dec 31, 2023
Savannah Taste Experience Walking Food Tours
Schedule
December - Savannah Taste Experience Walking Food Tours(ListingID: 721448)(DateRange: 12)(SiteType:vme) Savannah has deep Southern roots that have blended over the last 200 years to make for a place defined by its culture and culinary traditions. Take in the sights, history, and architecture of Savannah, Georgia, as you eat through some of the best food this southern gem offers. During this 2-hour walking tour, you will learn about Savannah's history and culture while stopping at some of the city's most popular and delicious restaurants. Experience the best of Savannah by walking off your meals with a guide that knows and loves the city. A local chef will show you around town, serving tasty tidbits from his kitchen and carefully chosen establishments. With this food tour, you'll learn about many seemingly secret spots in and around the historic district without having to drive or worry about finding parking. The most recent guest on this food tour said: "We had a fantastic experience on our walking food tour with John! He was accommodating and flexible with our schedule and needs (we added a restaurant at the last minute).