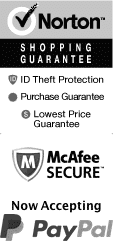 Things To Do In Savannah, GA In November
Things To Do In Savannah, GA In November, including Savannah Narrated Trolley Tour, Savannah Hauntings Walking Tour, Savannah Riverboat Sightseeing, Lunch & Dinner Cruises.
Top Things To Do In Savannah in November
Nov 1, 2023
to
Nov 30, 2023
Savannah Riverboat Sightseeing, Lunch & Dinner Cruises
Schedule
Take Savannah, Georgia's Riverboat Sightseeing Cruise for lunch or dinner. The 2-hour tour will ensure their guests have a good experience, a good time, and a day to remember. With a live band singing gospel music and other great songs, the boat sets sail along the mighty Savannah river. The guests will take in an amazing view of the towering city skyscrapers, old Fort Jackson, and the historic district. It comes complete with a full feast buffet that is fit for a king to devour and is available for lunch or dinner. Bring the kids along and have a family fun day or bring a date and make it a romantic evening they'll never forget. This boat can fit up to a thousand people in it and keeps the party alive with the band's performance and amazing food. There's no better way to take in the sunset than on the water. Don't believe it? Try this cruise, have an amazing experience, and take the kids along to enjoy the buffet and music.
Nov 1, 2023
to
Nov 30, 2023
Midnight in the Garden of Good and Evil Walking Tour
Schedule
Have you heard about the book, "Midnight in the Garden of Good and Evil? Although mildly fictionalized, it's a true story about a murder that occurred in the 1980s in Savannah Georgia. Savannah has for centuries been featured as the spookiest town in the USA but this murder happened in 1980s with Danny Hansford, a local male prostitute employee and two year lover of Jim Williams a respected art dealer. Williams was convicted three different times in Savannah and then when the fourth trial was moved to Augusta, Williams was acquited, 8 years after the murder occurred. The events are mostly true and the book was on the New York Times Bestseller list for 216 weeks. It was even made into a Clint Eastwood movie. Readers of the book can recapture it in a fabulous Walking Tour in Savannah which takes the tour participants to many of the live events in the book. November is often a great time to visit Savannah due to the cooler weather and readers of the book and those who have seen the movie will thrill at revisiting actual live events.
Nov 1, 2023
to
Nov 30, 2023
Savannah Historic Trolley Tour
Schedule
This November you and your whole family can take your time exploring the beautiful city of Savannah, GA with the fun hop-on/hop-off Historic Trolley Tour. The Savannah Historic Trolley Tour is 90 minutes long, includes commentary from your friendly driver as you drive around the lovely city to see all the amazing sites. This November bring the whole family to witness the beautiful city of Savannah and learn about its long wonderful history. Be sure to buy a one day pass, and have your choice of where you hop on and off and take your time to explore any of the 16 amazing stops on your Savannah trolley tour in November. Take your friends and loved ones this November to enjoy and explore places like Washington Square, City Market, the Old City Exchange Bell, River Street, the Owen's Town House, Sorrel-Weed House, Historic Savannah Theatre, Forsyth Park and The Pirates' House. This November your amazing Savannah Trolley Tour awaits you and the whole family for an incredible sightseeing adventure!
Nov 1, 2023
to
Nov 30, 2023
Ghost Trolley Tour with Pirates House Tour & Dinner
Schedule
Savannah, Georgia, is said to be one of the most haunted locations in America due to its rich and bloody history during the Civil War. Because of this somewhat dark history, the Ghost Trolley Tour of Savannah is one of the most exciting things you could plan for your family or group of friends to partake in. Not only do you get to see more of the city because you won't have to walk up and down the bustling streets, but your tour guide will be sure to stop at several confirmed haunted sites to tell you the story of what happened there and allow you to capture an apparition in a picture or video. The tour will end at the infamous Pirate House where you'll get to tour the dark wine cellar and hear about the pirates that inhabited the place. Not to mention you'll receive a hearty southern-style meal that typically consists of fried chicken, fresh rolls, mashed potatoes, green beans or another seasonal vegetable, and of course an ice-cold beverage.
Nov 1, 2023
to
Nov 30, 2023
Savannah Taste Experience Walking Food Tours
Schedule
The Savannah Taste Experience is a great way to explore the city's culinary delights while learning about its rich history. The tour takes you on a walking journey through the Historic District, stopping at several locally-owned restaurants and food shops. You'll get to sample delicious food and drinks at each stop while your knowledgeable guide shares interesting facts and stories about Savannah's food culture and landmarks. November is an ideal time to experience this tour because the weather is cooler, making it more comfortable to walk around the city. Additionally, Savannah's food scene is particularly vibrant in November, with many seasonal ingredients and dishes featured on menus. Attending the Savannah Taste Experience in November will provide you with a unique opportunity to indulge in some of the city's most flavorful and historic foods while enjoying the cooler weather and lively atmosphere of the fall season. This exciting and tasty experience will deepen your appreciation for Savannah's rich culinary heritage.