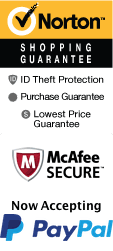 YOUR PEACE OF MIND IS OUR TOP PRIORITY
Should you need to cancel at any time, you have up to 48 hours from your vacation start date to do so for a 100% future travel credit.
Things To Do In Savannah, GA In May
Things To Do In Savannah, GA In May, including Savannah Narrated Trolley Tour, Haunted Savannah Ghost Tour , Ghosts & Gravestones of Savannah Bus Tour.

Top May Things To Do In Savannah
May 1, 2021
to
May 31, 2021
Savannah Narrated Trolley Tour
Schedule
The Savannah Narrated Trolley Tour is a great way to spend your time in the oldest Georgia city during May, a season in which the beauty of the city comes to life. This will get you outside during this gorgeous time of year where the greenery and flowers are in bloom, without having to walk to all the different locations. The tour package gives visitors options for lodging and dining, and guests are given a coupon book for discounts to the area's most popular dining spots and experiences. Tours are currently 90 minutes long and will take you through the city with up to 100 different popular sites for your viewing and enjoyment, while also teaching you some history. The tour sites will include but are not limited to: Savannah Visitors Center, Madison Square, Forsyth Park, Massie Heritage Museum, Cathedral of St. John, City Market, The Pirate's House, River Street, Ellis Square, and the Welcome Center. These stunning sites are rich with history, hauntings, great dining, shopping, and beautiful views.
May 1, 2021
to
May 31, 2021
Ghosts & Gravestones of Savannah Bus Tour
Schedule
Even during the month of May, the Ghosts & Gravestones of Savannah Bus Tour is an activity that offers a great deal of history. While on the tour, guests can ask questions about the locations that are visited while also enjoying the warm temperatures by opening a window on the bus. While on the tour, guests will learn about murders that have taken place in the city as well as suspicious deaths. Guests will also be able to make their own determination as to whether or not locations are haunted. Aside from cemeteries, the tour takes guests to see some of the haunted homes, businesses, and battlegrounds. The tour guide offers details in a spooky manner in order to get guests in the mood to listen to stories about hauntings. Guests can take pictures of locations on the tour, but there are very few stops where people can get off the bus and walk around.
May 1, 2021
to
May 31, 2021
Haunted Savannah Ghost Tour
Schedule
As the name states, this tour takes place in Savannah, GA, and it takes about one hour to complete. During this one hour, people must walk about one mile, but it is easy and slow walking. People get to learn all about this city in a very haunting manner and learn all the ghost stories. During the tour, several different sights will be seen along the way with each having its own haunting story. Some of these sights are the Oglethorpe Square, the Colonial Park Cemetery, and the Wright Square. At the Oglethorpe Square, people can take in the sights of some haunted houses but also possibly withness phantom apparitions and being touched by them while in the square. As for the Colonial Park Cemetery, people get to learn about the history of voodoo, and the story of Rene Rondolier gets to be learned. There is a reason why Savannah is known for its ghost tours and this is because the whole town has been built on top of graves.
May 1, 2021
to
May 31, 2021
Davenport House Museum
Schedule
The next time you are in Savannah, GA, you must check out the Davenport House Museum. This large, authentically restored Federal-style house has a lot to offer; you are going to learn a lot about Savannah's rich history. The museum is a buzz of activity in May; a tour of this historical attraction will leave you in awe, from the archeological expeditions, the large collection of over 500 items ranging from furniture, books, texts, and ceramics fantastic tours of this architectural marvel. The historic house is located on Columbia Square in Savannah, GA, and is now an educational landmark owned by Historic Savanna Foundation. Davenport House Museum is an ideal vacation destination because of the endless activity options, like Savannah riverboat sightseeing, lunch and dinner cruises, the Savannah historical trolley tour, the haunted Savanna ghost tour, among others, you will be spoilt for choice. Be sure to visit this house in May and enjoy all the unique displays and splendor it has to offer.
May 1, 2021
to
May 29, 2021
Harper Fowlkes House
Schedule
Harper Fowlkes House is a widely known destination for people who want to unwind and learn in May in pleasant Savannah, Georgia. It's an acclaimed destination for folks who want to feel as though they're in different eras. It's a historic staple among people who want to picture existence in Savannah in the distant past. People who appreciate Greek Revival architecture often cannot turn away from the home and its visual charms. It was constructed all the way back in the 1840s. There are so many things that make Harper Fowlkes House dazzling and unforgettable. It has a number of Corinthian columns. The ceiling is chock-full of visually enticing chandeliers. They've been part of the residential property since day one. People who check out the Harper Fowlkes House often wax poetic about its mahogany clock. It's right by the entry point and has been in use since 1847. Alida is the individual who used to own the home. She selected all of its artwork and furniture items. People usually explore the picturesque gardens before leaving.
May 1, 2021
to
May 31, 2021
Segway of Savannah
Schedule
Explore the historical streets of Savannah, Georgia by experiencing a fun and exciting segway tour any time during a visit in May. By taking an adventurous segway tour through the city streets, visitors will be able to experience so many beautiful sights around the area. If visiting Georgia in May, guests will be able to enjoy great weather and catch some gorgeous flowers at the historical square and the gardens. With the purchase of a Segway of Savannah tour, visitors will receive the segway rental, a helmet, and city tour; making this a very budget friendly option to explore a large portion of the city in a smaller amount of time. It is important to note that in order to operate the segway, individuals must be at least 16 years old and weigh between between 100 to 260 pounds. Other than these few requirements, the segway is a perfect activity for all individuals who visit the Savannah area.
View all events occurring during your stay