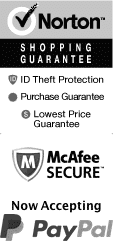 Things To Do In Savannah, GA In April
Things To Do In Savannah, GA In April, including Savannah Narrated Trolley Tour, Savannah Hauntings Walking Tour, Savannah Riverboat Sightseeing, Lunch & Dinner Cruises.
Top Things To Do In Savannah in April
Apr 1, 2023
to
Apr 30, 2023
Savannah Riverboat Sightseeing, Lunch & Dinner Cruises
Schedule
Spring is in the air making April a great time to spend time out on the waters of the lovely Savannah River and enjoy an old-fashioned paddleboat cruise. Not only will you enjoy a historical tour that includes landmarks such as Old Fort Jackson and the historic district, but there will be entertainment and even dancing. The boat itself has several decks and open-air patio to give you the best views. There are several snack bars and drink bars to get some refreshments. For those on the lunch cruise, you will enjoy narration from the captain, and a buffet-style lunch consisting of southern favorites such as fried chicken, mac & cheese, greens, fruit, and salads. For those enjoying an evening cruise will feast on a dinner consisting of fish, craving stations, chicken, potatoes, vegetables, salads, and fruits. Make sure to bring a camera to catch the beautiful views and memories of this April cruise.
Apr 1, 2023
to
Apr 30, 2023
Ghost Trolley Tour with Pirates House Tour & Dinner
Schedule
Savannah, Georgia, is chock-full of history from the Civil War, but you don't have to schedule a walking tour to hear all of the best stories of the town's history. April begins the warm season in the south and the Savannah Ghost Trolley Tour is one of the most comfortable ways to hear about the history of Savannah. Enjoy a two and a half hour adventure through the city on the Ghost Trolley to hear stories about several of the haunted homes and businesses around the town. As you stop to hear about various locations, character actors will board the trolley and regale you with stories about the location while you peer out the window to try and catch a glimpse of an otherworldly figure. At the end of the tour, you'll stop at the infamous Pirate House to tour the haunted rum cellar before heading upstairs for a freshly prepared meal including southern favorites like fried chicken, fresh rolls, string beans, and mashed potatoes. You might even have a paranormal encounter of your own while you enjoy your meal.
Apr 1, 2023
to
Apr 30, 2023
Savannah Historic Trolley Tour
Schedule
Be sure to book this unique and amazing historical adventure for April before the summer heat takes over the Savannah city. Sit back, relax, and enjoy a 90-minute trolley experience that allows guests to discover the rich history of Savannah by exploring 16 stops around the area. Enjoy the crisp cool April Savannah air as the trolley takes you to historical destinations such as the Sorrel-Weed House, Forsyth Park, Cathedral of St. John the Baptist, The Pirates' House, Savannah City Hall, and the Old City Exchange Bell. At each stop, passengers are able to step off the trolley and step back into time and discovery small bites of Savannah history. Visitors will even have the unique chance to interact with some individuals in costumes that made the city of Savannah famous at certain stops! This is an activity that is fit for families, couples, friends, or even single individuals. It is the perfect adventure for any history buff out there to learn even more fun and interesting facts.
Apr 1, 2023
to
Apr 30, 2023
Midnight in the Garden of Good and Evil Walking Tour
Schedule
April is a great time to got to Savannah, Georgia when the weather is perfect for an outdoor walling tour of the book "Midnight in the Garden of Good and Evil". It is accompanied by a narrator and takes 2.5 hours to complete. It is based on a best-selling book written by Johnny Mercer. A professional guide leads the tourists through sites described in the book. This book is a popular story and the guide describes and explains the story and it's landmarks. Small groups with a maximum of 10, gather together and learn the history and culture of Savannah. The guide teaches about the author, the story, and the movie. Here is an outline of the tour: Reynold's Square for a 15 minute introduction. Johnson Square for a 10 minute talk on Johnny Mercer and the movie's soundtrack. Wright Square to talk about the characters. Chippewa Square for a presentation on the movie "Forrest Gump". Cathedral of St. John the Baptist for a brief history of the cathedral and St. Patrick's Day. Hamilton-Turner House for a talk on Joe Odom and Nancy Hillis/Mandy West Jones Street Mercer Williams House Museum Armstrong House Forsythe Park
Apr 1, 2023
to
Apr 30, 2023
Savannah Taste Experience Walking Food Tours
Schedule
Looking for a fun and unique way to explore Savannah, Georgia this April? Look no further than the Savannah Taste Experience Walking Food Tours. This activity is a great way to not only get a taste of the city's delicious cuisine but also learn about its history and culture. As you walk through the charming streets of Savannah, your knowledgeable guide will lead you to some of the city's best local restaurants and food shops, where you'll have the opportunity to sample a variety of delicious dishes and beverages. Not only is this a great way to indulge in some amazing food, but it's also a great opportunity to learn about the city's diverse culinary traditions and the stories behind them. So if you're looking for a fun and tasty way to experience Savannah, be sure to book your spot on the Savannah Taste Experience Walking Food Tours this April.