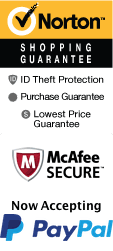 YOUR PEACE OF MIND IS OUR TOP PRIORITY
Should you need to cancel at any time, you have up to 48 hours from your vacation start date to do so for a 100% future travel credit.
Things To Do In Savannah, GA In April
Things To Do In Savannah, GA In April, including Savannah Narrated Trolley Tour, Haunted Savannah Ghost Tour , Ghosts & Gravestones of Savannah Bus Tour.

Top April Things To Do In Savannah
Apr 1, 2021
to
Apr 30, 2021
Savannah Narrated Trolley Tour
Schedule
April is a comfortable time of the year to enjoy the open air that flows through the windows of the trolley that takes passengers to see some of the interesting locations in Savannah. The Savannah Narrated Trolley Tour is one that includes a ride on a red and green trolley that has bench seats and a speaker on the front so that guests can clearly hear everything that the guide says. While on the tour, guests will see some of the charming homes in the city as well as the churches and buildings that are said to be among the most haunted in the area. There are at least 15 stops on the tour including Bull Street Corridor and Madison Square. Information is given about each one when the trolley stops at the location. There is time for passengers to take pictures at each location as well. Guests also have the option of getting on and off at any of the various stopping points on the tour.
Apr 1, 2021
to
Apr 30, 2021
Ghosts & Gravestones of Savannah Bus Tour
Schedule
Savannah is perceived to be the most haunted city in America. The Ghosts & Gravestones of Savannah Bus Tour, will give you a chance to explore this thrilling city. It will also be a superb way for you to spend time in April.
You will definitely enjoy a luxurious ride with our comfy tour buses, as you sit back and enjoy thrilling tales, and the most horrifying past encounters in the Savannah. The tour will also allow you ample time to stop and take photos at any preferred site.
Our knowledgeable and expert tour guides, will ensure that you will be well informed about the rich history of Savannah.
During the tour, you will visit some haunted houses, battlefields, and a graveyard that has been linked to mystical occurrences. You will hear chilling accounts and learn about some horrifying ghost encounters that have happened in the Savannah.
This tour will be an incredible breather from your daily routine. So, why don't you join this amazing April tour and be exhilarated by the most haunted sites in America.
Apr 1, 2021
to
Apr 30, 2021
Haunted Savannah Ghost Tour
Schedule
Full of history and excitement, the Haunted Savannah Ghost Tour in Savannah, Georgia makes for a great activity in April. This walking tour can be fully enjoyed during the Spring weather and is great for the whole family. U.S. Ghost Adventures leads this one-mile tour from Oglethorpe Square, through the Colonial Park Cemetary, and on to Wright Square. The tour focuses on Savannah's history of plagues and tragedies that have made the city into what is considered the most haunted town in America. During the Ghost Tour, you will see the area where gallows were used to hang prisoners, where many people have reported seeing phantoms. You will also learn about Savannah living on their dead due to many homes being built over graves. There is even a house that is said to be one of the most haunted in the U.S., which is located on Oglethorpe Square. With a plethora of dark history to back up the paranormal experiences, the Haunted Savannah Ghost Tour is sure to entertain everyone.
Apr 1, 2021
to
Apr 30, 2021
Davenport House Museum
Schedule
Visiting The Davenport House Museum in April is exciting because there are many things you can explore when you visit. You and others will be educated about the history of Savannah, where the museum is held during the era of the 1820s. When you visit in April, the house started to set the ground for future preservation efforts, and it kept a variety of other historic locations from being destroyed. The museum holds over five hundred pieces of its historic times that include books, furniture, ceramics, and more than anyone will love to view. When you visit in April, you and others can see archaeological voyages right inside the Isaiah Davenport House, which gives you a complete history during the days of the early 1800s. All visitors can see and buy many items in their gift shop, and although non-flash photography is prohibited, camera phones and other cameras are welcomed for you to always enjoy this historic museum.
Apr 1, 2021
to
Apr 30, 2021
Harper Fowlkes House
Schedule
Site seeing is the best thing to do especially when the weather is nice. Visiting Harper Fowlkes house gives a feel of how living use to be back in the olden times. It is always fun to look at buildings from the past to compare how it is now. It has been around for many, many years and is still a beautiful home. There are tours to choose from to keep the day filled with a fun and interesting time. There can be specials events hosted at the house such as wedding, baby showers, or birthday celebrations. During April is when all of the flowers from the trees start to bloom, so that would be a beautiful site to see. It would be a good time enjoy the beautiful weather while taking walks around the site. You won't have to worry about it being too hot, or too cold. There's no better time to enjoy a tour than the spring time.
Apr 1, 2021
to
Apr 30, 2021
Segway of Savannah
Schedule
There is nothing like taking a tour of the beautiful town of Savannah, Georgia, and why not take in the sights without having to tire oneself out. This tour uses a segway to tour the town, and it is a guided tour so people get all the interesting facts. The tour has two different options, which means two different time options: 60 minutes or 90 minutes. The tour can only be enjoyed by people who are 16 and older because that is the age limit for the segway, and the limit of the segway for weight is 260 pounds, so no one over this weight can participate. People also have to be over the weight of 100 pounds to use the segway. The tour company will provide the segway for anyone who wants to take the tour, and people are allowed to have their cameras with them to take images of all the sights.
View all events occurring during your stay