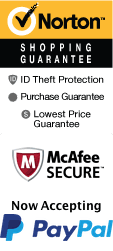 YOUR PEACE OF MIND IS OUR TOP PRIORITY
Should you need to cancel at any time, you have up to 48 hours from your vacation start date to do so for a 100% future travel credit.
Things To Do In Savannah, GA In February
Things To Do In Savannah, GA In February, including Savannah Narrated Trolley Tour, Savannah Hauntings Walking Tour, Savannah Riverboat Sightseeing, Lunch & Dinner Cruises.

Top February Things To Do In Savannah
Feb 3, 2021
to
Feb 28, 2021
Savannah Riverboat Sightseeing, Lunch & Dinner Cruises
Schedule
Take advantage of the most amazing lunch and dinner cruises in Savannah, Georgia where you get to spend time with nature on board of our unique riverboats fully equipped, so you, family and friends can enjoy this tour. Savannah, Georgia is a top destination in the US because it has everything you need to feel relaxed and comfortable. Some interesting facts about this city that you need to know before coming is that it is one of the oldest city that was established in Gerogia and was an strategic port during war. Enjoy a magical lunch or dinner on board of unique riverboats where you get to eat a delicious meals while enjoying nature, wildlife and vegetation. This is a family friendly activity and everyone is welcome onboard. Rated one of the most popular activities in Savannah, Georgia so you would not like to miss the opportunity to be part of our amazing tour during the month of February.
Feb 1, 2021
to
Feb 28, 2021
Savannah Narrated Trolley Tour
Schedule
Visiting Savannah in the late winter/ early spring means you'll have the chance to check out indoor and outdoor attractions in the city. You can take the narrated trolley tour, which lasts for an hour and a half and gives you a detailed description of what Savannah has to offer. You'll pass by several parks and gardens in the city, which are ideal for taking a walk or having a picnic. There are also several places to shop so you can find custom and one-of-a-kind clothing and shoes while you're vacationing. You'll also find out which areas are best for getting quality meals when you're in Savannah. The tour will take you through the entertainment district of the city as well, so you'll see where to go to see a great play, visit an art museum to view a few exhibits and art galleries where you can purchase pieces to take home with you.
Feb 1, 2021
to
Feb 28, 2021
Ghosts & Gravestones of Savannah Bus Tour
Schedule
This would be a very interesting thing to go visit if you love Paranormal things about Ghosts and Gravestones of Savannah, Georgia. If you have what it takes to go through this town of those spirits around Ghost and Gravestones on a trolley, you are brave to handle it. This ghost tour lasts 75 minutes long and they will take you through a tour of the most haunted section of Savannah that they can tell you spine chilling stories of the historic areas and cemeteries, The Davenport house and the ones that you can possible take a stop for the night. If you dare go to a place like this, be prepared to see spirits and paranormal activity. It can put chills down your spine and it will be uncomfortable if you do not know what those chills really mean. People that loves paranormal, does not bother them. They know about the spirits and how to communicate with them. Some spirits can be polite, and a lot of the spirits can be evil.
Feb 1, 2021
to
Feb 28, 2021
Gates and Gardens Walking Tour
Schedule
There is a saying that one should stop and smell the roses. If you are constantly on the go but know that a mini getaway will be a welcomed treat, then in February you should let cupid's arrow hit your heart. Get your special loved one and let that arrow guide you to Savannah, GA. There in Savannah, Ga, you and your special loved one can stop and smell the roses and many other beautiful flowers by taking the Gates and Gardens Walking Tour. This walking tour will allow you to experience the charm of Savannah as the exquisite surroundings burst with beauty all around you. You will walk about a mile surrounded by the most beautiful eye catching wonder and colors. You can take pictures to capture the beauty for fun memories to last forever. Although the season and time of year will dictate which gardens will be viewed, the Isaiah Davenport Garden, Green-Meldrim Garden, and the Andrew Low Garden are guaranteed. This will be one getaway that will truly be enjoyed.
Feb 1, 2021
to
Feb 28, 2021
Savannah Civil War Walking Tour
Schedule
Savannah, Georgia, is known for many things, including being the location of one of the bloodiest battles of the American Civil War. The weather is beautiful in February, and while visiting, enjoy being outside on a walking tour to learn the part Savannah played in the Civil War. The tour is appropriate for all ages and every fitness level. Stops on the tour include the homes where some of the most prominent Generals in the south lived. While taking in these amazing buildings, the guide will explain Savanah's role in the Civil War, and the military strategies that the generals implemented to keep the city from falling into the hands of the Union soldiers. Savannah, unfortunately, entered the war before its official start. Georgia troops invaded and took over Fort Pulaski. The Civil War was a terrible time in American history, and history buffs are going to enjoy the walking tour as they learn more about Savannah's involvement.
View all events occurring during your stay