Lions, tigers, bears - and murder.
Unless you live under a rock, you have probably seen or heard about Tiger King, a true crime series that has recently become one of the biggest Netflix hits. With a troupe of colorful characters, the docuseries brought to light several subjects in the Big Cat world, opening many eyes to the care and hobby of keeping these creatures as pets.
Joe Exotic. The name has been on many tongues in the last month or so. A gun-toting polyamorous Oklahoman with a penchant for the extravagant, Joe's dream to run a Big Cat rescue caught the eyes of a film-maker, Louis Theroux, who stayed at his beloved Greater Wynnewood Exotic Animal Park for five years to create the film. Over the course of this time, the zoo saw many ups and downs, including employee injuries and financial ruin. It all came to a close when Joe Exotic was accused and arrested for murder-for-hire. A murder plot seems outlandish, but the entire story revolves around the feud between Joe Exotic and 'animal rights people' like Carole Baskin, who made it her personal life mission to bring down GW Exotic Animal Park and Joe Exotic's operations.
Cub-petting operations were perhaps the most controversial aspect of Tiger King's entire premise. Simply put, cub petting is a multi-layered business model which sees patrons paying heaps of money in order to get hands-on experiences with baby tiger and lion cubs. It is the financial backbone that held up GW Exotic Animal Park and was the main reason that Carole Baskin honed in on taking the park down. The cub petting operations led to many poorly-bred animals and even saw speculation of euthanasia once the animals became too big to profit from the petting.
Regardless of the intricacies of lawsuits and feuding, the main intrigue of Tiger King is, of course, the tigers. With Joe Exotic in jail for plotting, his animals and those who 'starred' in Tiger King are still living their lives at various sanctuaries. If you want to get a real look at actual GW Exotic Animal Park tigers and the proper care for these animals, here are some locations you should visit: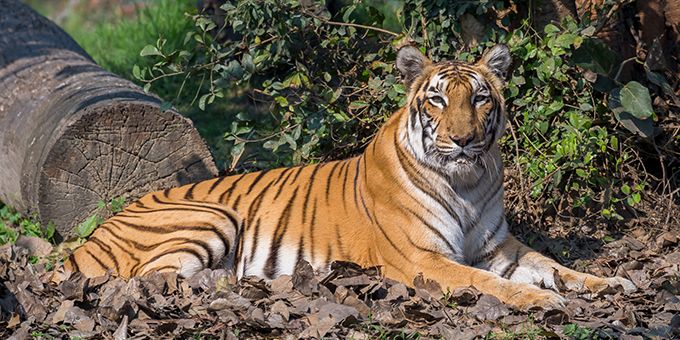 The Wild Animal Sanctuary
Keensburg, CO
In 2017, the Wild Animal Sanctuary was called in to rescue some of the animals housed at GW Exotic Animal Park. Today, the park has 39 tigers and three black bears from the rescue raid of the park. At the time of their rescue, they were approximately 2 years old and each had an array of health problems and even mental trauma from practices such as declawing and dental issues. However, now they are all healthy and happy at the Wild Animal Sanctuary, which has worked tirelessly to provide a wonderful habitat, diet, and life for these animals. Patrons can support the efforts of the Wild Animal Sanctuary by visiting its sprawling sanctuary. Guests can walk along 1.5 miles of elevated pathways over the beautiful and expansive refuge which is home to 500+ lions, tigers, and wolves, each rescued from negative environments and given a new chance at living.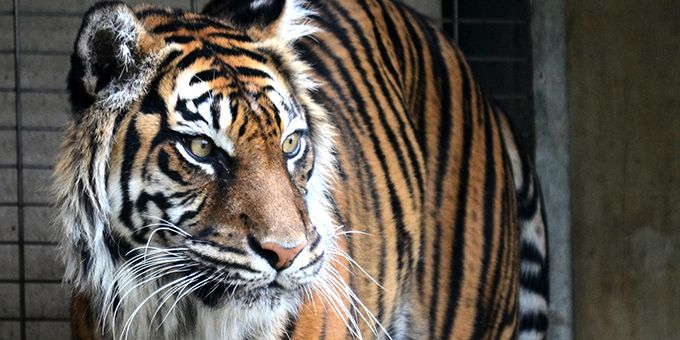 Turpentine Creek Tiger Sanctuary
Eureka Springs, AR
Take a winding cruise through the breathtaking scenes of Arkansas to visit Eureka Springs and its Turpentine Creek Tiger Sanctuary. Currently, it is home to some of the ex-inhabitants of Joe Exotic's roadside exotic zoo. Here, patrons will be able to greet some of the beautiful lions and big cats that were rescued, including animals like Tommie the white tiger and Shakira the liger. Thirteen of their rescue cats, which were taken from private homes who could no longer care for them, were bred by the operations at Joe Exotic's animal park. If you are interested in seeing how these animals now live their lives, you can visit Turpentine Creek and see them eat, play, and live the way that they are meant to. There are annual events, feeding tours, and guided expeditions around the sanctuary that educate and entertain, funding the care of these animals. As well as the tigers and ligers rescued from Joe Exotic's breeding, the wildlife refuge also is home to servals, bobcats, leopards, grizzly bears, and even monkeys.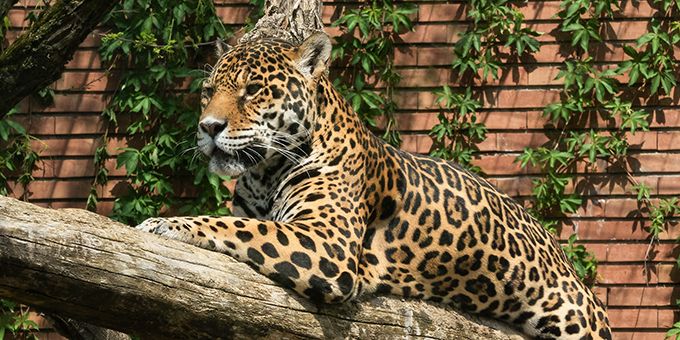 Big Cat Rescue Corp
Tampa, FL
One of the main figures in the big cat world is Carole Baskin, who became the sworn enemy of Joe Exotic after butting heads over a lawsuit. However, Baskin's main life mission is to end the sell, breeding, and captivity of tigers and other big cats. In order to combat the private owners and to protect wildlife, she also runs the Big Cat Rescue Corp alongside her husband. Here, she and volunteers come together to provide housing to surrendered or mistreated animals. Visitors can donate to the cause, volunteer, and even explore the sanctuary to support the efforts. Meet Manny the jaguar, Nikita the lion, and Kali the tiger during your next visit.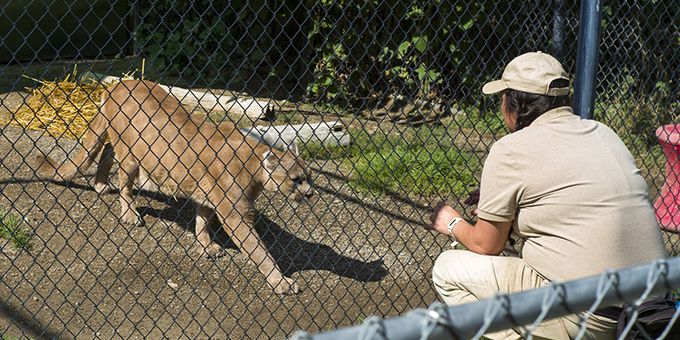 Various Sanctuaries in the US
Of course, many of the animals that were bred in captivity were sold to private owners. Many of these people surrendered their animals to licensed sanctuaries around the United States once they were unable to handle them anymore. There are many places that do great work providing care for these animals, including other accredited zoos and sanctuaries such as:
Tucson Wildlife Center Inc
Performing Animal Welfare Society
Black Pine Animal Sanctuary
Although it is not confirmed that these sanctuaries have tigers from the Tiger King series, they do acquire animals from private owners, which puts it in the realm of possibility. Regardless, these organizations do great work and contribute a lot to the big cat rescue industry.
Tigers Owned by Jeff Lowe
Jeff Lowe was an avid investor who worked with Joe Exotic during the time of the financial crisis and following allegations and arrest of his partner. Lowe currently owns many of the tigers, lions, and big cats that were being cared for at GW Exotic Animal Park. He privately owns the animals, but he does have plans in the future to open a brand new big cat rescue center focused on providing the best care for them. He is currently looking for investors in his project.
Regardless if you're team Joe Exotic or believe that Carole Baskin really did kill her husband, the popularity of the Tiger King show is due to the animals. For those who are interested in these creatures, their care and welfare is the utmost priority, and you can rest assured that the feline stars of the Netflix series are being well taken care of at the various sanctuaries and parks that now own them.