Historic Savannah Theatre Musical Productions
222 Bull Street Savannah, GA 31401 |
1-800-987-9852

The Savannah Theatre opened it's doors in 1818 with a performance of 'The Soldier's Daughter' and 'Raising the Wind' and was designed by William Jay, who also designed the Telfair Mansion in Savannah.

Details

The show lasts approximately 2 hours.

Appropriate for All Ages

Handicap Accessible

View Schedule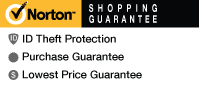 Description
Due to multiple fires and mishaps, the theatre has undergone different face-lifts, including a transition to it's current Art Deco style as a result of the 1948 fire, and has served as both a movie theatre and a live performance venue. Just a few of the stars that have performed at the Savannah Theatre include Oscar Wilde, Lillian Russell, Otis Skinner, and W.C. Fields, among others. Located in the theatre lobby are several newspaper articles, artifacts, and photographs on display to detail the illustrious history of the theatre and how it came to be the beautiful building we see today!
Viva Vegas! - During this nostalgic performance, enjoy creative and enthusiastic covers of songs from The Rat Pack, Elvis, Chicago, Earth Wind & Fire, Judy Garland and more from talented singers and some of the founders of The Fabulous Equinox Jazz Orchestra! Every singer that takes the stage is accompanied by a 9-piece orchestra that brings the classics to life!
I Love You, You're Perfect, Now Change! - This comedic musical comes just in time for Valentine's weekend and will hit on some of the complications of loving each other! This performance will cover everything from the first date to the in-laws, and may have you wondering if they're talking about you by the end of it!
25th Annual Putnam County Spelling Bee - Join six tween spelling champions as they provide comedic relief in a 2-hour performance based on the book by Rebecca Sheinkin. Watch as they work their way through increasingly harder words while giving you a hilarious look into their vastly different home lives, and fall in love with the charm and character of this performance!
Broadway on Bull Street - Listen to a variety of songs from all of your favorite Broadway musicals with this ode-to-Broadway on the Savannah Theatre stage! Some of the most beloved scenes and numbers from classical and contemporary musicals are featured in this 2-hour performance, so don't miss your opportunity to sing along to all of your favorites!
Christmas Tradition Musical - This 2 hour Broadway performance is packed with all of the glitz and glamour of the holiday season and tosses in jazzy choreography, heart-wrenching stories of Christmas, a celebration of the Nativity, and comedic relief for a show you will never forget! This performance asks for a little crowd participation to create a truly unique Christmas experience for the entire family.
Savannah Live! - Savannah Live is an energetic variety show that combines performances of Broadway, pop, Motown, and Rock'n'Roll music, and features a live band and eight talented singers rolled into a 2-hour show.
Options:
Historic Savannah Theatre : Broadway on Bull Street
Available 2/19/2016 until 2/28/2016 View Detailed Schedule
From February 5 to February 28, 2016, head to the Historic Savannah Theatre for Broadway on Bull Street. The show is filled with hits from some of the most timeless Broadway songs.
Historic Savannah Theatre : I Love You, You're Perfect, Now Change
Available 2/12/2016 until 2/14/2016 View Detailed Schedule
"I Love You, You're Perfect, Now Change" is a limited engagement show that guests can enjoy from February 12 through the 14th. The musical gives a fresh and hilarious view on relationships that is sure to have guests laughing.
Historic Savannah Theatre : Savannah Live!
Available 3/3/2016 until 11/19/2016 View Detailed Schedule
In celebration of the Savannah Theatre's 10th anniversary, the "Savannah Live!" show was created. This dazzling, two-hour variety show will stretch across several genres, including as pop, rock and roll, Broadway, jazz, and country, in an unforgettable performance.

SAVANNAH GA
HOTELS & VACATION PACKAGES
MOST POPULAR THINGS TO DO
IN SAVANNAH GEORGIA