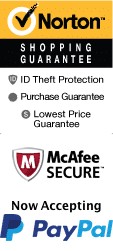 Massie Heritage Center
207 East Gordon Street Savannah, GA 31401

The Massie Heritage Center in Savannah, GA remains one of the most interesting and educational historical attractions in the city; if you are looking to delve into the history of this great city, make sure to check it out on your next trip. Embark on a journey to learn about the secrets of Savannah with a self-guided tour of Massie Heritage Center. Beginning at 11:00 am (except Sundays) and 2 pm daily, the tours last approximately one hour and are a great way to experience everything the center has to offer.
The building was constructed in the 1850's and housed one of Savannah's oldest schools. It was established by benefactor Peter Massie who donated $500 to create this school for poor white children. He made his wealth by farming and owning slaves. It was a school for nearly 120 years!
Today, the center is home to many different exhibits that are sure to spark your interest and delight your mind.


Exhibits:
Savannah: An Intelligent Grid
This exhibit showcases the design of the city like you have never seen it before. Not only will you be able to see the actual city plan, but you can also learn about the development, a 3D model of the Landmark Historic District as well as touchscreen displays and interactive aspects.
Classically Inspired Architecture Exhibit
This display is all about the architecture of the city. The exhibit highlights the Greek, Roman, and Gothic influences that shaped Savannah's beautiful cityscape.
Loss and Regeneration
At the Loss and Regeneration exhibit, guests will be able to see the different architectural styles that were popular in the Victorian era. They will also gain insight into the development of the preservation efforts of the city. Aspects of the exhibit include the last pieces of Old City Market and more.
Debatable Lands: Native Americans of Coastal Georgia
This exhibit breathes life into the culture and history of the Native Americans who lived in the area before the English colonists. The display is home to artifacts that allow guests to explore the history of Savannah.
Heritage Classroom
If you have ever wanted to know what it was like to attend school in the 1900s, this exhibit will delight you. The Heritage Classroom is a replica of the authentic schools of the time which is great for transporting you to a different era.

When you are finished exploring these great places, make sure to take a stroll through the gardens located on site. Whatever you do, you are sure to have a great time and learn something new when embarking to the area for tons of great tours and adventures on your next getaway to Savannah, GA.
Reviews

Brandy Thomason
Boone, IO
✓
Verified Traveler
The tour guide was really nice and gave us a quick presentation about savannah's beginnings to get us started. They also let us know where each part of the museum was, making really easy to go where we wanted.
Frequently Asked Questions for Massie Heritage Center:
Approximately how long could a customer plan to spend at the Massie Heritage Center?

Most people spend about 45 minutes to 1 hour here.

What amenities are available?

There is a gift shop on site.

Is it handicap accessible?

Yes.

Is photography & video recording allowed?

Non-flash photography is allowed.

For what ages is the Massie Heritage Center appropriate?

This is great for all ages.

Is parking available?

There is no on-site parking, but metered street parking will usually be available nearby.