YOUR PEACE OF MIND IS OUR TOP PRIORITY
Should you need to cancel at any time, you have up to 48 hours from your vacation start date to do so for a 100% future travel credit.
It is nearing October, and everyone knows what that means: festival season is in full swing!
Forget your pumpkin spice lattes. The best part of autumn is the wide variety of arts festivals it provides. Whether you are a culinary connoisseur, film-lover, or you are looking to start your holiday shopping early, plenty of fun and entertainment can be found at local festivals. One of the most beautiful states in the country, Washington, boasts plenty of wonderful carnivals, craft shows, and more to delight all ages. Make sure that you enjoy the crisp fall air with these fun events.
The West Coast is chock full of awesome fall festivals to enjoy. Head to the stunning state of Washington to experience everything from Oktoberfests to food festivals and family-friendly fall festivals.
Culinary Arts Festivals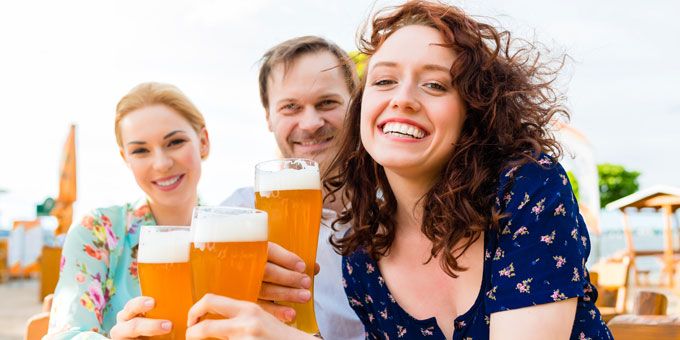 Arts & Draughts in Port Angeles, WA (Sept. 22-24, 2017)
For a great time in the Olympic Peninsula, make sure to visit the Arts & Draughts festival in Port Angeles[1]. This weekend 'fermentation celebration' showcases local art, crafts, and of course, lots of alcohol. From crafted wines and ciders to homebrew beers and draughts, you can get your fill of art and booze while observing Northwest culture and Downtown Port Angeles views. You do not have to be 21 to enjoy the festivities either, as the street fair also features all-ages activities such as live art demonstrations, gallery tours, food trucks, and a root beer garden.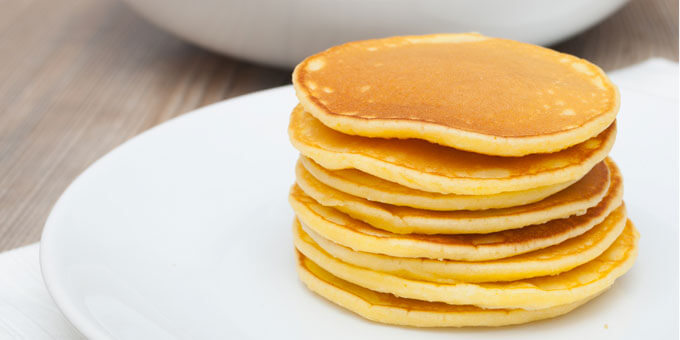 Seattle Pancakes & Booze Art Show in Seattle, WA (Nov. 18, 2017)
To create the perfect fall fun recipe add in a pinch of art, a dash of boozy shenanigans, and top it off with stacks upon stacks of fluffy, golden pancakes. The Seattle Pancakes & Booze Art Show[2] at El Corazon brings together the culture of a fall arts festival with delicious breakfast food, live music, and copious amounts of adult beverages. This 21-and-older street fest is brimming with things to do. Whether you gorge yourself on the free flapjacks, check out the underground art show, or participate in body painting, you are sure to have a great time while attending this Seattle street party.
Issaquah Salmon Days in Issaquah, WA (Oct. 7-8, 2017)
The Issaquah Salmon Days[3] festival is ohfishally one of the coolest fall festivals in Washington. The Issaquah City Playground features a carnival complete with a ferris wheel, and you can also enjoy live music, watch a parade, and even compete in the Run with the Fishes 5k. At the Field of Fun, run in the human hamster balls or watch the Dock Dogs animal show; and make sure to check out the unique vendors selling foods, gifts, and homemade arts and crafts to take some of the fun home with you. With so much to see and do, the Salmon Days festival really makes a splash in the area.
OysterFest in Shelton, WA (Oct. 7-8, 2017)
Bring your oyster-shucking gear to the lower grounds of Port of Shelton Airport for a fantastic weekend celebration at OysterFest[4]. This event features delicious seafood, friendly competitions such as the West Coast Oyster Shucking Championships, and the colorful works of local artists. Whether you prefer to taste the delicious drinks courtesy of micro-breweries and wine vendors, learn something new at one of the many hands-on exhibits, or bring the kiddos along for Kids' Day, it is easy to find entertainment at this fantastic festival.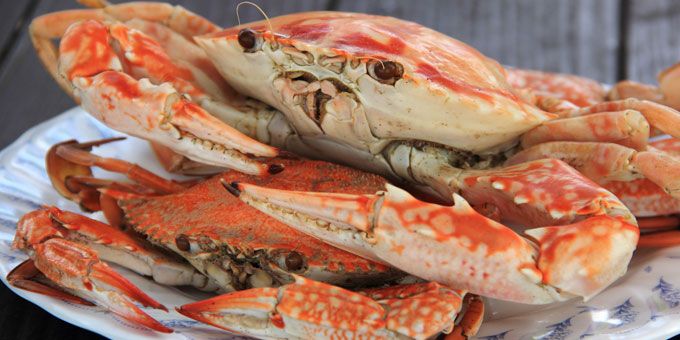 Dungeness Crab & Seafood Festival in Port Angeles, WA (Oct. 6-8, 2017)
Seafood lovers rejoice! The Dungeness Crab & Seafood Festival in Port Angeles[5] is the perfect destination for crab-eating connoisseurs. Boasting its 14th year in the running, the festival is complete with food vendors, wineries, cooking competitions, and live entertainment. From the Crab Revival gospel show to the Grab-a-Crab Tank Derby, there are plenty of unique activities along the Port Angeles Waterfront Trail to capture your attention. Of course, no festival would be complete without an array of arts and crafts for sale. With a variety of vendors, it is easy to find the perfect gift or treat for yourself among the shops. If you are craving seafood, grab your crab-cracking utensils and head to the festival for an amazing weekend adventure.
Cultural Arts Festivals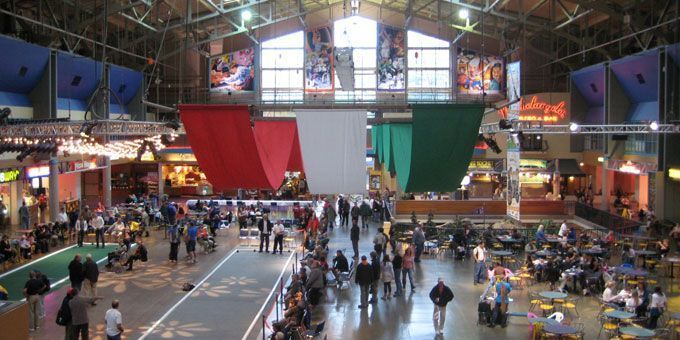 Italian Festival in Seattle, WA
Bring Tuscany to the Seattle Center at the Italian Festival[6] going on September 26 & 27. Festa Italiana has been an annual event since 1988 and celebrates the culture and roots of Italians and Italian-Americans in the Northwest area. You will be able to participate in the grape stomping competition and browse through various Italian arts and gift shops as you take in the live entertainment. This event is perfect for the entire family, especially those with a hunger for cultural learning and delicious Italian food. Bon Appetit!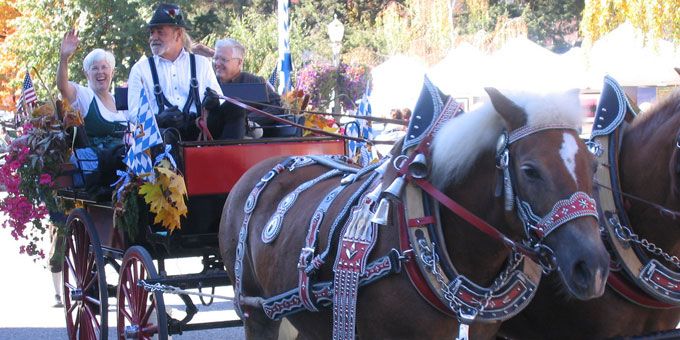 Leavenworth Oktoberfest in Leavenworth, WA (Sept. 29-30, Oct. 6-7, Oct. 13-14, 2017)
Next up is the annual Oktoberfest in Leavenworth, WA[7]. Running for the first three weekends in October, this German-themed festival held at the Leavenworth Festhalle is full of live entertainment, delicious foods, and an abundance of drinks and vendors. Oktoberfest focuses specifically on German culture, so visitors can dine on bratwurst or authentic German Schnitzel while taking in various forms of live entertainment. Dress up in your best Lederhosen and head to Leavenworth for this fantastic event.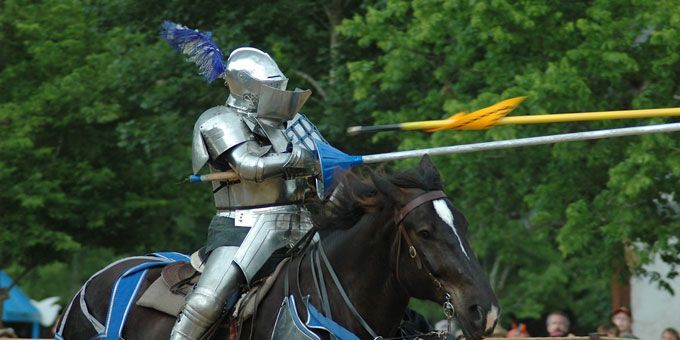 The Spokane Renaissance Faire in Colbert, WA (Oct. 7-8, 2017)
If you have never been to a RenFest before, you definitely need to add it to your fall agenda. The Spokane Renaissance Faire in Colbert, WA[8] is one of many of its kind which brings to life the medieval ages for a weekend of great fun. Witness jousting, visit various shops and apothecaries, and feast upon turkey legs the size of a toddler's head at the Lazy K Ranch. Whether you test your skills in sword fighting, take in a fairy tale-like show, or dance and clap along with Celtic music, you are sure to have a great time at the faire.
Media Arts Festivals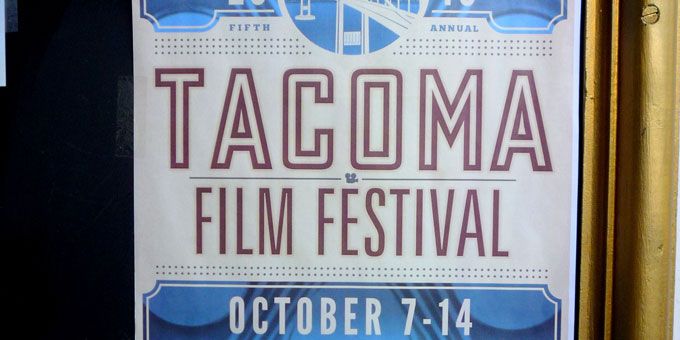 Tacoma Film Festival in Tacoma, WA (Oct. 5-12, 2017)
For the indie film lover, the Tacoma Film Festival[9] is a must-see event. The festival spans from October 8th to the 15th and showcases the works of some of the most talented up-and-coming independent filmmakers. From live action to animation and documentary films, take in the media culture of the Northwest at this fantastic film display. The Grand Cinema in Tacoma, WA is one of the great theatres where you can get your tickets to this great event.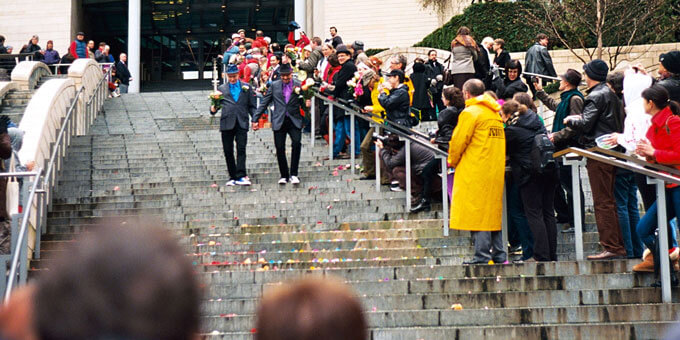 Seattle Lesbian & Gay Film Festival in Seattle, WA (Oct. 12-22, 2017)
Another film festival in the area, the Seattle Lesbian & Gay Film Fest[10], is celebrating its 20th year at The Admiral Theater. Start the festival off right with an amazing opening-night party before settling in to see some of the world's most thought-provoking films from all over the globe. Providing great coverage and exposure for the independent filmmakers who work to delve into the LGBT community by producing raw, emotional, and significant films, the fest entertains over 10,000 attendees a year. Anyone with a penchant for movie-making will not want to miss out on these debuts.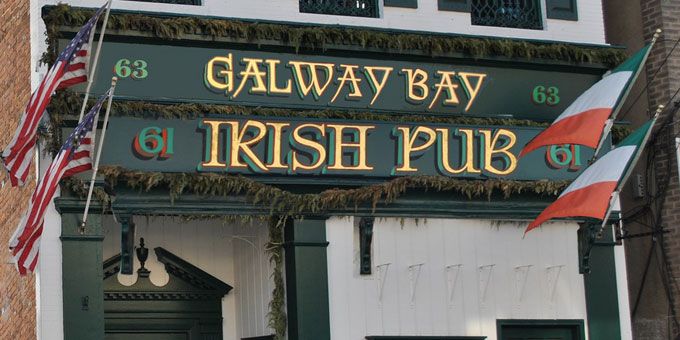 Galway Bay's Irish Music Festival in Ocean Shores, WA (Oct. 24-29, 2017)
If jazz is not your genre of choice, the Galway Bay's Irish Music Festival in Ocean Shores[11] offers a more Celtic vibe. With three venues, like the Ocean Shores Convention Center, and 30 bands playing this year, it is easy to see why this event is considered one of the greatest Irish music festivals in the Pacific Northwest. This year's headliners include multi-instrumentalist Sean Keane and the fiery, bagpipe-playing Celtica Pipes Rock. Be prepared to rock out at this eclectic music festival.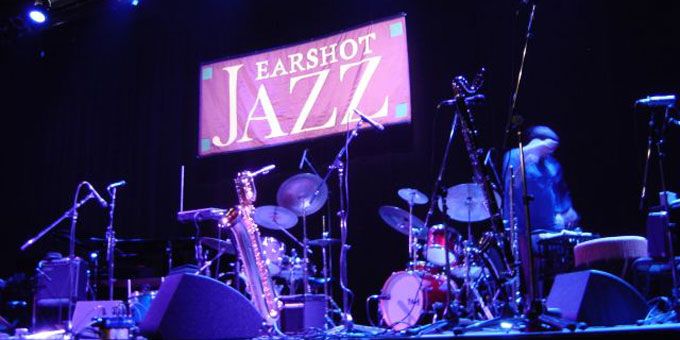 Earshot Jazz Festival in Seattle, WA (October 8 - November 12, 2017)
You have not experienced a jazz music fest until you have attended Earshot[12] at the Paramount Theatre in Seattle. This festival spans from October 9 all the way to November 18th and encompasses some of the hottest jazz acts in the area. Now in its 29th year, the event includes more than 50 musical performances to delight audiences of all ages. Bring along the entire family to take in the musical stylings of Seattle (and the world's) best at the Earshot Jazz Festival.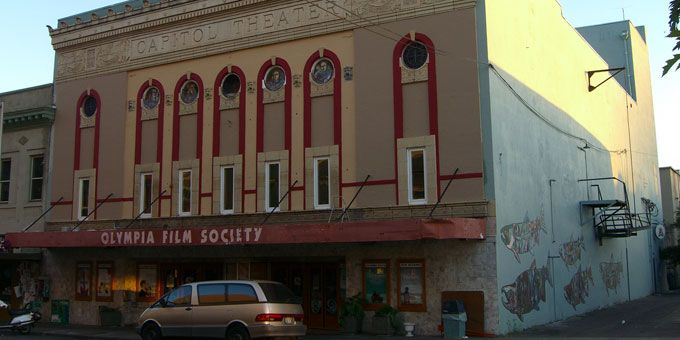 Annual Olympia Film Fest in Olympia, WA (Nov. 10-19, 2017)
For the film junkies, the 32nd Annual Olympia Film Fest[13] is definitely where you will want to be this November. The Olympia Film Society prides itself on providing a great venue for up-and-coming movie makers to showcase their work like the Capitol Theater. The festival allows visitors to preview and watch some of the best indie films in the industry, and with submissions still open, new content is always being added to the lineup.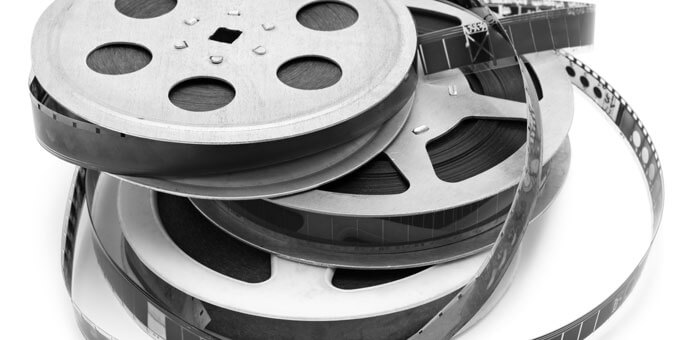 Celluloid Bainbridge Film Festival in Bainbridge Island, WA (Nov. 4-5, 2017)
If you still have not gotten your fill of film festivals, check out the Celluloid Bainbridge Film Festival in Bainbridge Island, WA[14]. This fantastic collection at the Historic Lynwood Theatre features the works of talented young filmmakers in the area. In its 16th running year, the festival includes a wide variety of films in its lineup, so there is certainly something for everyone.
Arts & Crafts Festivals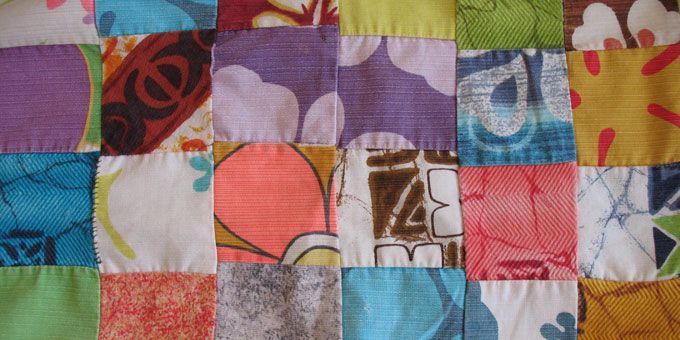 Whale of a Quilt Show in Ocean Shores, WA (Sept. 15-17, 2017)
Whether you are a master quilter yourself or simply looking for your next cozy, homemade blanket, the annual Whale of a Quilt Show[15] at the Ocean Shores Convention Center is the exposition to visit. Featuring various vendors, the show offers live quilting demonstrations, refreshments, door prizes, and even a quilt raffle. Pick up a few tips while exploring the exhibition, which is open from September 18th through the 20th.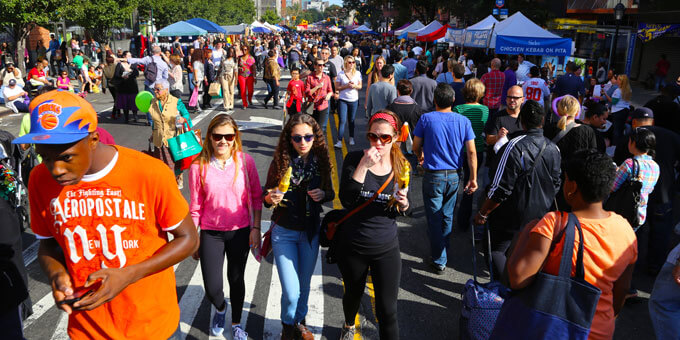 Bellstock in Bellingham, WA (Oct. 3, 2017)
For a fantastic celebration of music, art, and tons of fun, head to Bellingham for the annual Bellstock festival[16]. This waterfront on Bellwether Way get-together is sure to impress with its emphasis on local art. Explore a variety of arts booths, sample delicious foods, listen to storytellers, and breathe in the salty ocean air of One Bellwether Bay at this free weekend event.
Chick 'N Coop Crafts Fall Bazaar in Bothell, WA (Nov. 16-18, 2017)
If you are looking for an egg-cellent festival to attend this fall, look no further than the Chick 'N Coop Crafts Fall Bazaar in Bothell, WA[17]. This craft show features a plethora of shopping opportunities from unique boutiques and seasonal vendors at Bothell Hall. Explore beautiful, handmade goods crafted by local Bothell artists. From paper crafts to iron works and home décor, it is easy to find everything you need to get a jump start on holiday gift shopping (or treat yourself to something nice). When you have worked up an appetite from your shopping excursions, feast upon Northwest cuisine at one of the Country Village eateries or subdue the chilly October weather with coffee from one of the on-site merchants.
If you are in Washington, make sure to check out these great fall festivals. Which autumn events are you attending this year? Let us know in the comments!