Celebrate autumn with these family-friendly events all over the state.
If thinking about things like roadsides lined with orange, red and yellow trees, hot apple cider, and cozy over-sized sweaters makes you excited, you're going to want to keep reading.
Missouri is the king of fall festivals, with dozens of harvest-themed events that invite festivalgoers to partake in the many enjoyable things about fall. We've even tacked on more than 65 additional Missouri fall festivals at the bottom for your enjoyment! So just keep your mind on pumpkin spice lattes, print out this list, and make your way to some of the best seasonal events in the state.
Click here for a printer-friendly list of all these Missouri Fall Festivals.
Missouri is the place to be for fall fun! With so many different fall celebrations going on throughout the state, you can enjoy everything from parades to face painting and craft fairs. From the Ozarks to the Southweast Boot Heel, there are so many amazing festivals to attend during a Missouri autumn.
THE OZARKS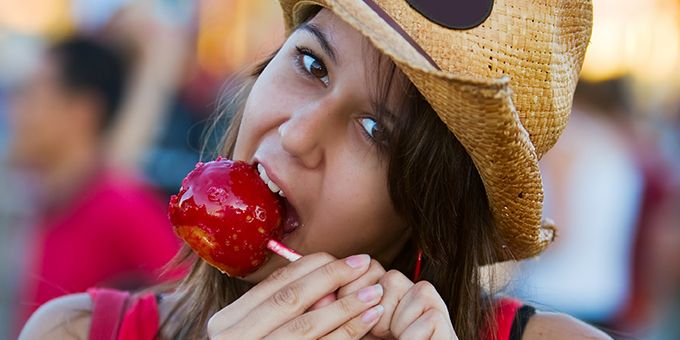 Seymour Apple Festival — Seymour, MO
September 7-9, 2023
Admission to the Seymour Apple Festival[1] is free and so is the entertainment! More than 15,000 people from all over the region come out to take part in the activities each year. These activities are awesome, ranging from drawings, bike decorating, and a 5k run. Guests can also peruse more than 100 various vendor booths with homemade and craft goods, get their fill of mouthwatering festival foods, and participate in an apple contest.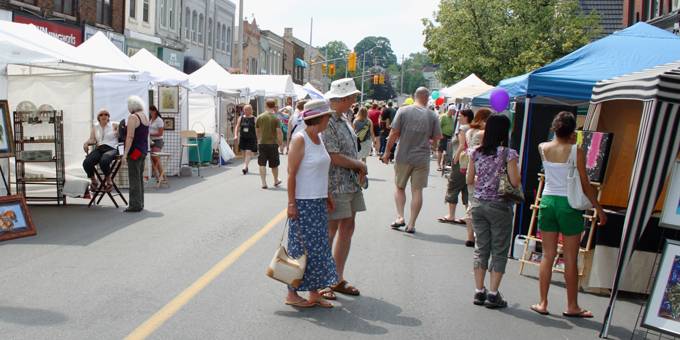 Bolivar Country Days — Bolivar, MO
September 9, 2023
Country Days[2] fills the streets of downtown Bolivar with people and features fun contests while highlighting some of the area's best photographers, artists, and creative individuals. The Little Miss Country Days pageant and car show are also popular festival events and plenty of food and drink vendors will be available. Visitors will also be able to enjoy awesome competitions such as a cupcake contest and a photography contest.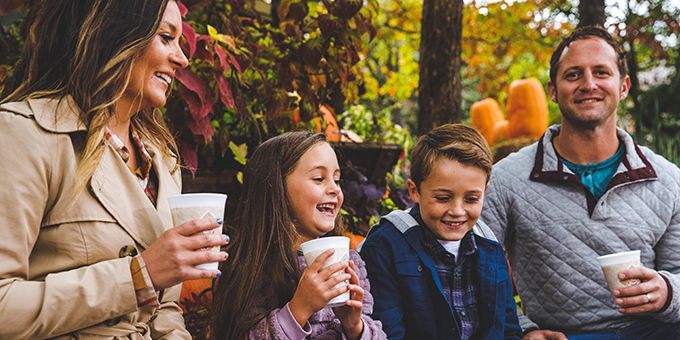 Silver Dollar City's NEW Harvest Festival featuring Crafts & Pumpkins in the City — Branson, MO
September 21 - October 29, 2023
Silver Dollar City's[3] Harvest Festival featuring Crafts & Pumpkins in the City is a wondrous time to enjoy the festive fun at SDC. The festival is set to be hosting some of the most talented artisans in the country. An overwhelming amount of entertainment and activities keep visitors busy at this 1800's-themed park. This lovely celebration features a pumpkin glow night event, fun seasonal-themed decor and treats, and more!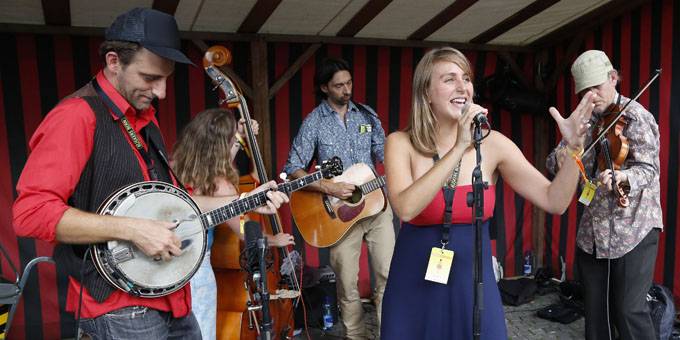 Hootin an Hollarin — Gainesville, MO
September 21-23, 2023
Celebrate the traditional Ozarkian way of life at Gainesville's Hootin an Hollarin[4] festival. Featuring the best of folk and bluegrass musicians, this event is home to authentic Ozark music, crafts, dancing, food and dress. This fun festival is hosted in the heart of the beautiful Ozark Mountain and features everything from pageants, pet shows, a pie contest, square dancing with live fiddle music, and parades.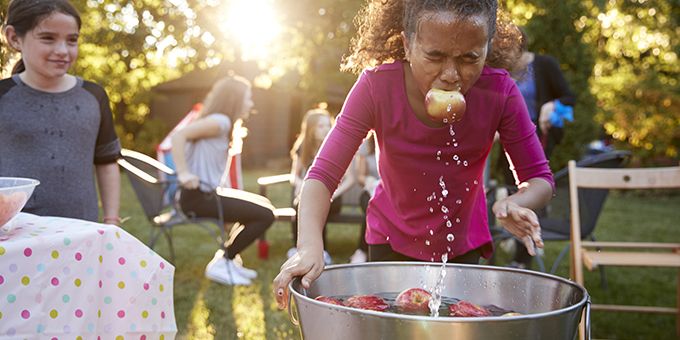 Marionville Applefest — Marionville, MO
September 15-16, 2023
The popular Marionville Applefest[5] is home to countless activities and events. The carnival, pony rides, and games will keep the kids busy, while adults will enjoy watching (or participating in) the pie-eating contest and browsing dozens of craft vendor booths. Other fun activities include the Applefest pageant, a parade, and fun contests. Kiddos can also play at the Kidz Zone which includes wiggle cars, sand pits, face painting, and games.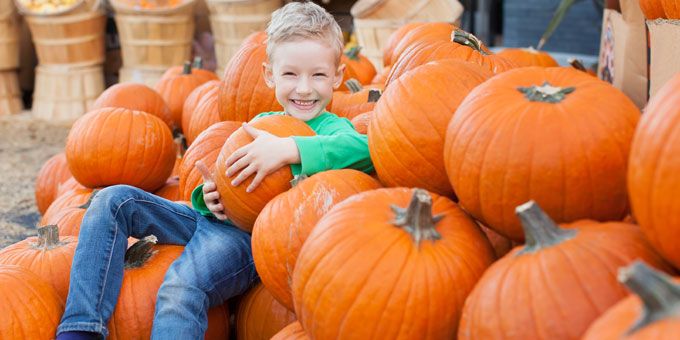 Humansville Fall Festival — Humansville, MO
TBA
The Humansville Fall Festival[6] may be hosted by a small town, but that doesn't mean it's lacking big fun. Perfect for all ages, this fall festival will provide three full days of fun. This year's festival will feature live music and vendors selling everything from crafts to homemade soaps and yummy good. You'll also find talented artisans selling their goods and an amazing parade to wrap it all up.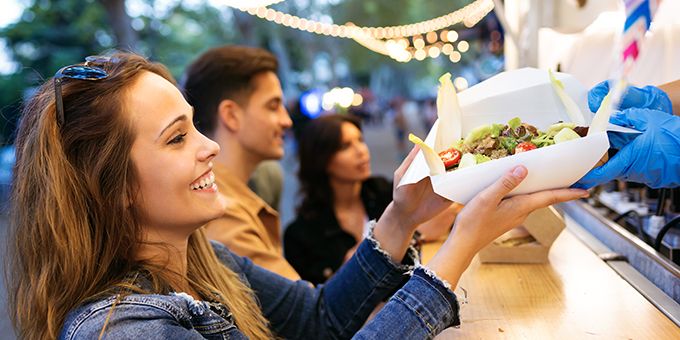 Mo Food Truck Fest — Springfield, MO
September 15, 2023
The first event of its kind in Springfield, the Mo Food Truck Fest[7] will be a great time, with one awesome day packed full of the best gourmet food trucks in the area. Experience a variety of flavors and dishes, featuring the best of barbecue, vegan, Mexican and TexMex, seafood, Mediterranean, Latin, and so much more. The festival will also host live musicians and beer vendors. Admission is free, and the event is open to all ages. Be sure to try some of the local favorites!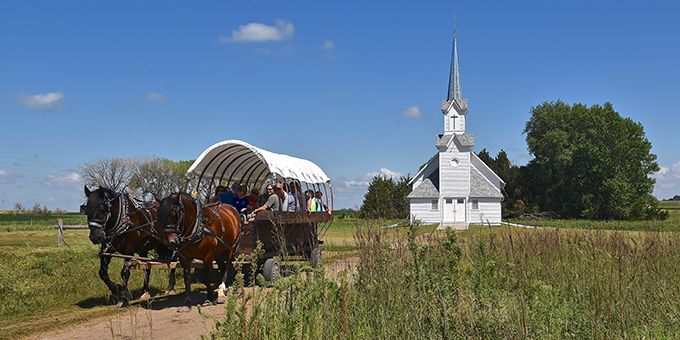 Wilder Days Festival — Mansfield, MO
September 22, 2023
The annual Wilder Days Festival[8] in Mansfield celebrates the life and times of Laura Ingalls Wilder, author of the "Little House on the Prairie" books. During this celebration, the square is filled with laughter, live music, crafts, delicious food, children's games, dancing, and more! The event also features a parade, a 5K run, a quilt show, the Little Laura/Farmer Boy contest, and the annual "Laura's Memories" outdoor play. Visitors can also take a tour of the home where the books were written. Guests can also take a special tour at the historic home, which will have its upstairs open for touring for one day only.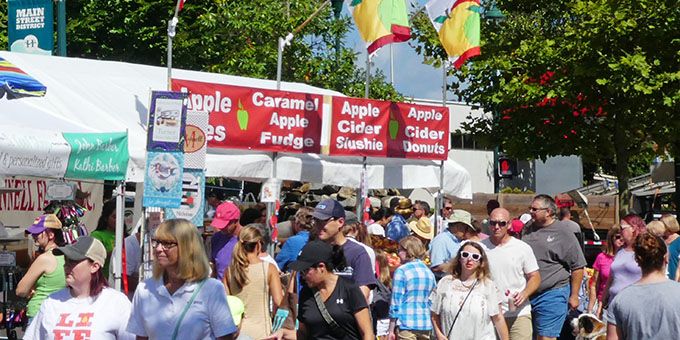 Cider Days — Springfield, MO
September 16-17, 2023
Thousands of people come out for the annual Cider Days[9] festival on Historic Walnut Street in Springfield, MO. Families love this two-day festival featuring southwest Missouri artists and crafters, live performances from Springfield musicians, and an array of fun, fall-themed family activities. Of course you can't leave without picking up a cup of delicious real apple cider — the main event!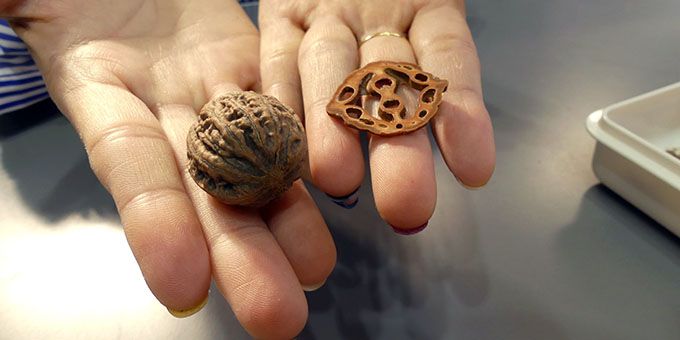 Annual Black Walnut Festival — Stockton, MO
September 28-30, 2023
The annual Black Walnut Festival[10] in Stockton, MO is larger than you might think. This yearly event is set to entertain with visiting craftsmen, carnival rides, vendor booths with homemade crafts and foods, and plenty of games for kids. The Pet Parade is always a big hit, with all kinds of animals like dogs, cats, teacup pigs, ponies, and more on display. Shop the vendor booths, hit up the food trucks, and ride the carnival rides for four full days of fun. If you are up for it, compete in the Annual Nut Roll or enter your pride and joy in the Black Walnut Festival Baby Contest.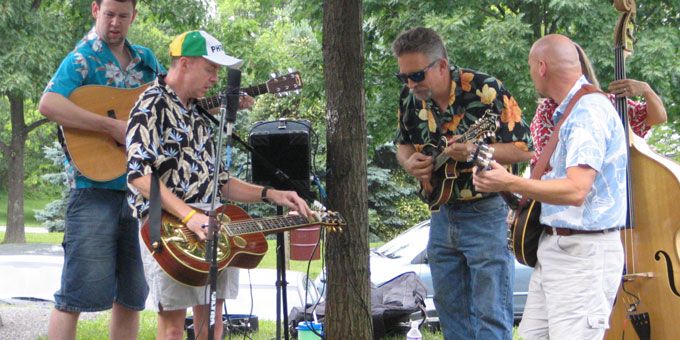 HOBA's Annual Fall Bluegrass Festival — West Plains, MO
September 21-23, 2023
This music festival features some of the region's most talented bluegrass and gospel artists. Guests can enjoy music from varying talented groups at HOBA's Annual Fall Bluegrass Festival[11]. If you love bluegrass music and supporting local talent, then the Fall Bluegrass Festival is definitely one that should be added to your fall bucket list.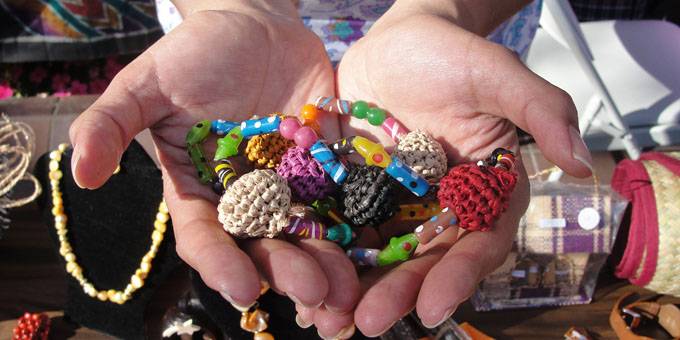 Fair Grove Heritage Reunion Festival — Fair Grove, MO
September 23-24, 2023
Among the largest craft festivals in the region, the Fair Grove Heritage Reunion Festival[12] entices visitors with free admission to enjoy two full days of fun horse and tractor demonstrations and competitions, a Kid Zone, live music performances, tons of vendors, pony rides, and more. Kick off the fun on Saturday with a huge parade and close out the festival Sunday with a community church service at the mill. If country music, dancing, and tons of fun are right up your alley, then be sure to visit this awesome fall festival for an unforgettable time!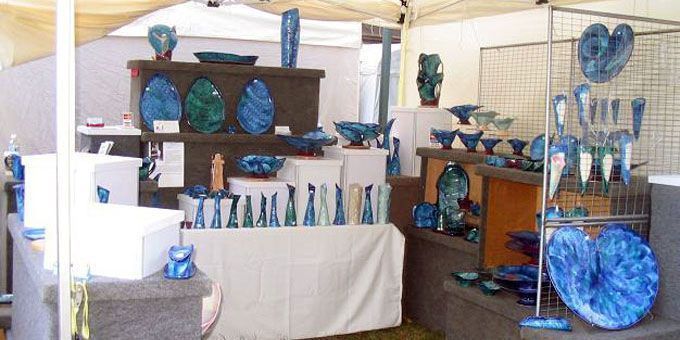 Ozark Arts & Crafts Show — Ozark, MO
October 6 - 7, 2023
The annual Ozark Arts & Crafts Show[13] has been around for more than 40 years and continually invites visitors from all over Missouri to come and enjoy the many vendors offering delicious eats, games and activities, homemade wares, arts, and crafts. More than 200 vendors from all over America come to the Ozarks for this event, so it's definitely worth a visit. You will find everything from homemade soaps to crafted gifts and delicious baked goodies. The craft fair is held at the gorgeous Finley River Park, which is known for its scenery and events held on the park grounds and is the perfect setting for all this outdoor fun.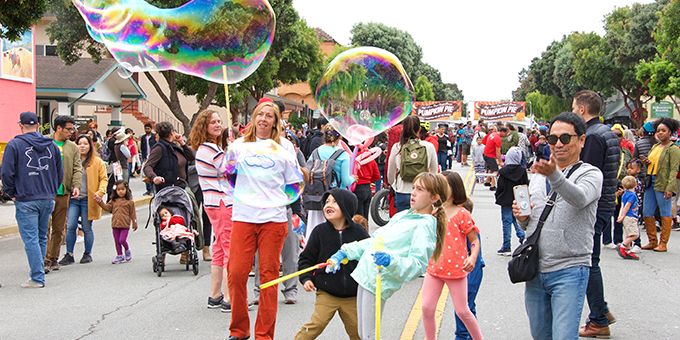 Republic Pumpkin Daze — Republic, MO
October 6 & 7, 2023
Giant fruits and vegetables fill the streets of downtown Republic at the Republic Pumpkin Daze[14]. Families love to come out and see the larger-than-life pumpkins, visit with local vendors, and treat their taste buds to traditional grub like hamburgers, ice cream, and cotton candy. See some of largest pumpkins, gourds, squash, and other vegetables, and check out the fun themed contests that keep the crowds coming back for more every year. The Republic Pumpkin Daze celebration has been a staple in Republic, MO since 1992. There are tons of amazing things to see and do at this beloved local festival, so be sure to visit with the entire family!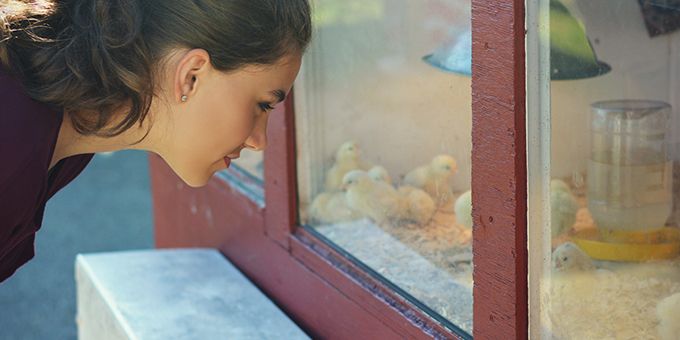 Cackle Hatchery's Annual Chicken Festival — Lebanon, MO
October 6-7, 2023
The Cackle Hatchery's Annual Chicken Festival[15] is truly a family venture, with contest, games, prizes, drawings, refreshments and even a human-sized chicken! Educational tours of the hatchery and poultry presentations offer the chance to learn more about the hatchery and poultry industry and guest speakers will answer any questions visitors may have. The hatchery itself is a third generation local Lebanon business which ships poultry all over the country, adding both monetary value to Lebanon business as well as local fun and opportunities for families to enjoy the fall season!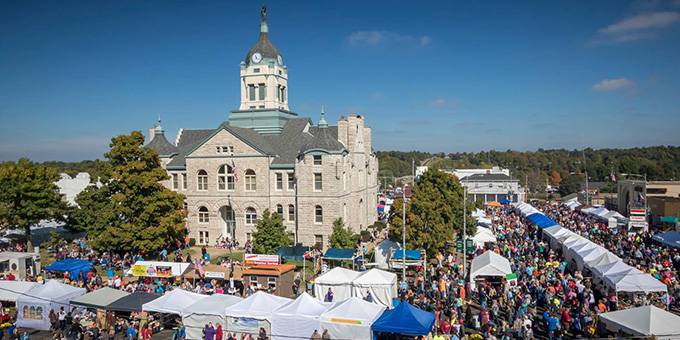 Apple Butter Makin' Days — Mt. Vernon, MO
October 13-15, 2023
An annual Mt. Vernon tradition, Apple Butter Makin' Days[16] draws more than 100k people to this small town in southwest Missouri for three days of family activities, events, and freshly made apple butter. And this isn't just your average apple butter; it's cooked traditionally, inside copper kettles propped up over open fires. Watch apple butter makers do their thing from dawn until mid-afternoon each day, and enjoy the contests, live music, games, and browse wares of craftsmen from around the country. Just a few of the exciting events offered include live concerts from local bands, wiener dog races, an apple pie contest, the Pet Parade, and more. Listen to awesome bluegrass music, sample some apple butter, and have a fun time making memories with your entire family at Mt Vernon's Apple Butter Making Days.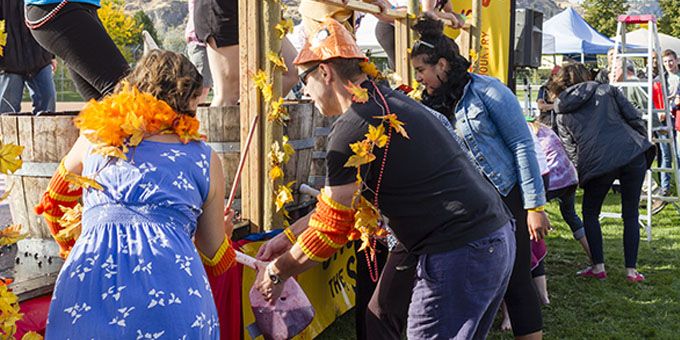 Hollister Grape and Fall Festival — Hollister, MO
October 14, 2023
Held on Historic Downing Street in Hollister, the Hollister Grape and Fall Festival[17] features community activities and events as well as the famous Grape Stompers. Participate in the Color Me Grape 5K. and then spend the remainder of the day enjoying local crafters, culinary displays, and more. Kiddos will have a blast getting to play with the animals at the petting zoo, participating in fun dancing, and celebrating Hollister's history. Admission to the Grape Fall Festival is free, so be sure to enjoy the festivities with your family this year.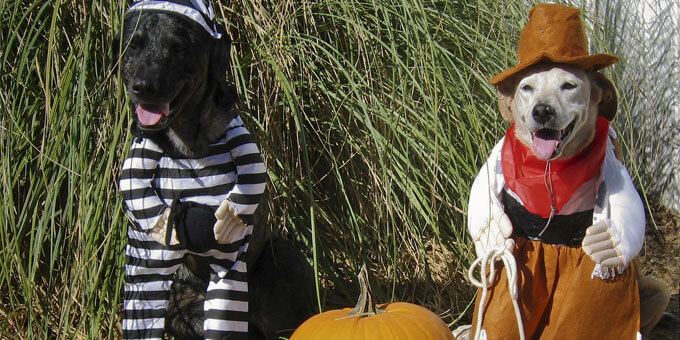 Pets & Pumpkins on C-Street — Springfield, MO
October 21. 2023
Who doesn't love dogs? The Springfield Pets & Pumpkins on C-Street[18] attracts all kinds of pet-loving families for the most adorable festival you've ever seen. All kinds of dogs, cats, pigs, and more come out dressed in costume. The pet parade is definitely something you do not want to miss out on seeing. Games, inflatables, and vendors all set up their tents on Commercial Street. Of course, festival-goers are welcome to come in costume and participate in the costume contest. Get in the fall spirit with these fun festivities, make your way through the hay maze, and enjoy live music and more!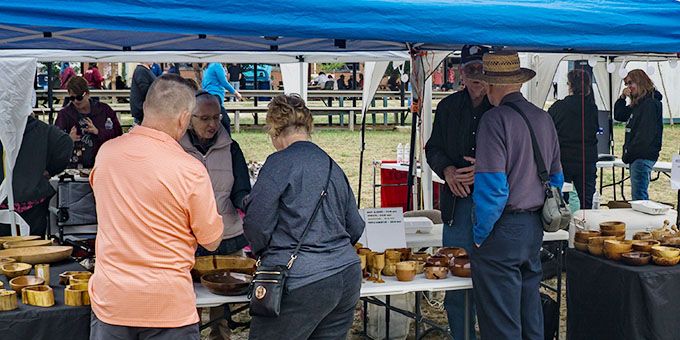 Eureka Days — Eureka, MO
September 29 - October 1, 2023
Eureka Days[19] invites visitors from all over to celebrate fall with dozens of vendors, carnival rides, a parade, a car show, and a beer garden for guests 21 and up. During the three days of fun, guests will be able to enjoy festivities and local talent. Browse through the awesome craft booths, participate in races, and get in a thrill on the ferris wheel. Kiddos will love the kids' area. Each evening features fun live music.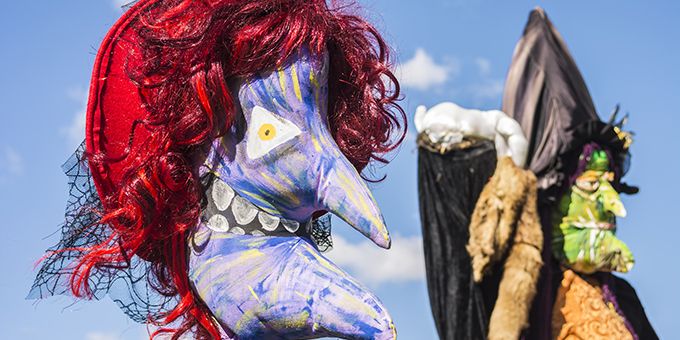 Scarecrow Festival Eureka[20] — Eureka, MO
October 1-31, 2023
From fun to friendly, creepy to creative, scarecrows are one of the most recognizable icons of fall. And, every October, literally hundreds of scarecrows are put on display in the charming town of Eureka. During the festival, visitors can vote for their favorite scarecrow, browse the handmade craft booths, enjoy some delicious food, and celebrate the beginning of the fall season. Scarecrows will begin popping up all around the city starting on October 1st and will be a fun sight to see until the end of October.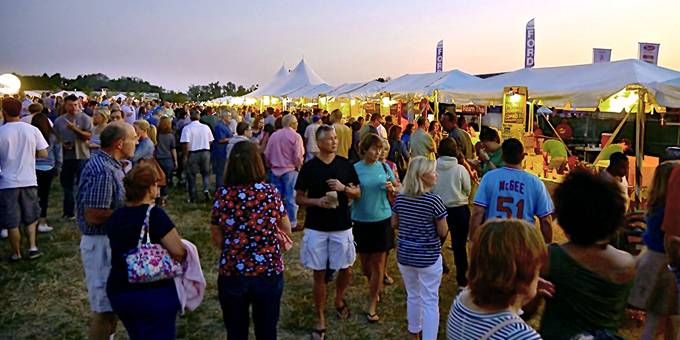 Budweiser Taste of St. Louis — Chesterfield, MO
August 11-13, 2023
It's all about the grub at the Budweiser Taste of St. Louis[21]. Treat your taste buds to bite-sized samples from various restaurant vendors, check out the cooking demos or show off your skills at the Budweiser Home Chef Throwdown Competition. From delicious local foods to the brews that make St Louis a national treasure, this festival is sure to impress. Guests will also be able to enjoy some awesome live music from local groups as well as various contests and more. It all takes place in the gorgeous downtown area of St. Louis.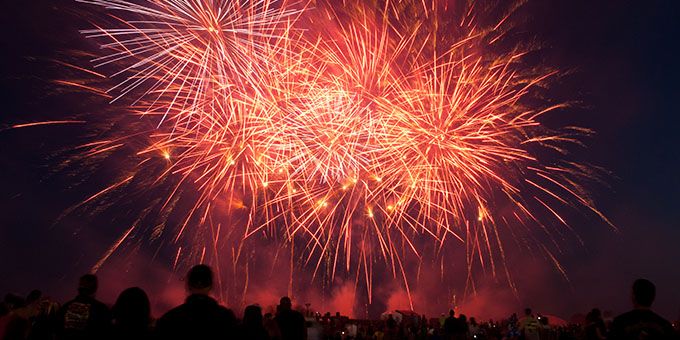 NEW Sky Wars (formerly Pyromania) — Innsbrook, MO
September 23, 2023
Sky Wars[22] is unlike any other festival on this list because it culminates in the Midwest's largest fireworks show. Guests will enjoy a day full of fun events including live music and a kids' play area. Then at night the main show begins with more than two hours of stunning fireworks set to music. Watch in awe as the night sky lights up in gorgeous colors, creating the perfect ending to a day of fun.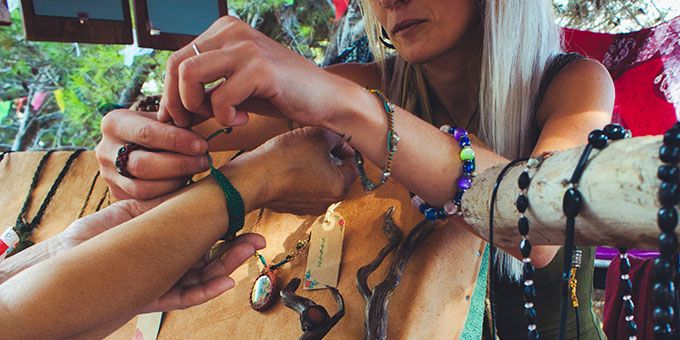 O'Fallon Fall Fest — O'Fallon, MO
September 17, 2023
Kick off the O'Fallon Fall Fest[23] with a dance party featuring music from some of the St. Louis area's best local bands. Saturday will feature a host of events, from acoustic performances, specialty vendor booths boasting jewelry, clothing, homemade crafts and art and decor, and mouthwatering food and drink options. See art from local artists and enjoy interactive art pieces and more.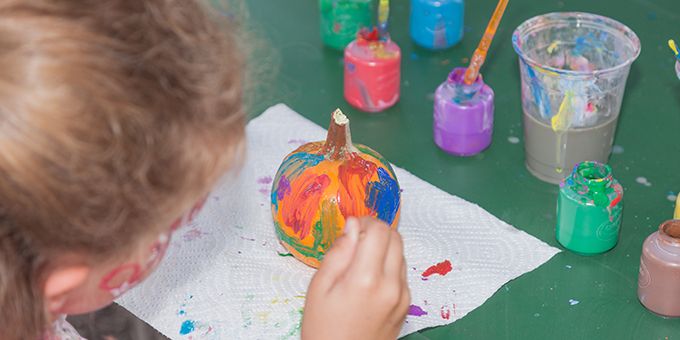 Fall Harvest Festival — De Soto, MO
September 23, 2023
Washington State Park in De Soto Park will host its Fall Festival[24], featuring Missouri arts and crafters at the craft fair, free live music, and much more. This annual festival has been held since 1928, making it one of the oldest running festivals on the list. Guests are sure to have an amazing time with all of the fall-themed activities. There are so many amazing things to see, do, and eat so do not miss out on the festivities.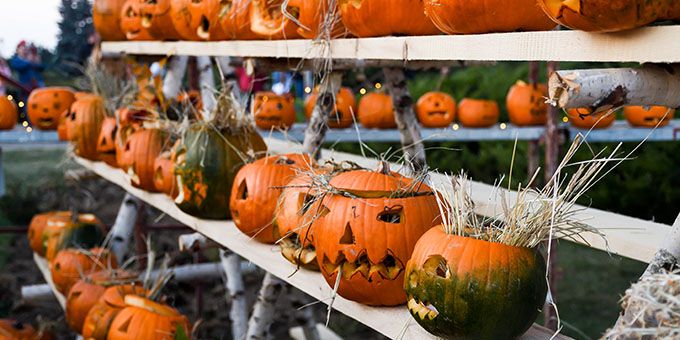 Pumpkin Palooza — Washington, MO
September 22 - 24, 2023
Come dressed to impress as Washington, MO celebrates its annual Pumpkin Palooza[25]. A costume contest is just one of the fun family events you'll find here. Other events include a giant pumpkin competition, candy crawl, baking competitions, a witch hunt, story time for the kids and more. All of the fun takes place in the historic Riverfront area of Washington, MO. This area was settled in 1818 and has been visited by historic figures such as Lewis and Clark and Daniel Boone. Do not miss out on tons of fun, history, and more!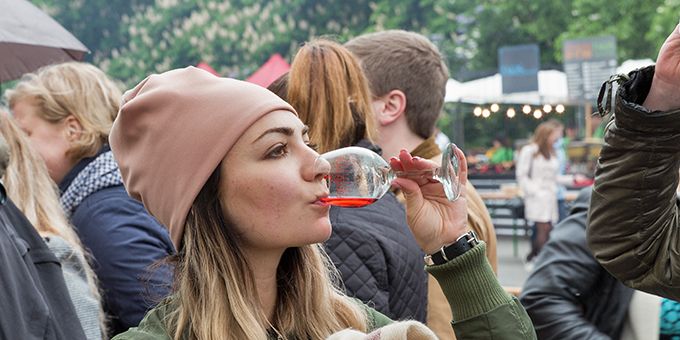 Augusta's Annual Harvest Festival — Augusta, MO
September 15-16, 2023
Augusta's Annual Harvest Festival[26] in the city of Augusta, MO is sure to be an amazing time. During the festivities, there are tons of fun activities to participate in including riding on the pumpkin wagon, listening to awesome live music, and tasting various local wines straight from the vineyard. You will also find plenty of family-friendly activities at the Town Square. Of course, delicious food and drink will be available for purchase to fuel the good times.
KANSAS CITY METRO AREA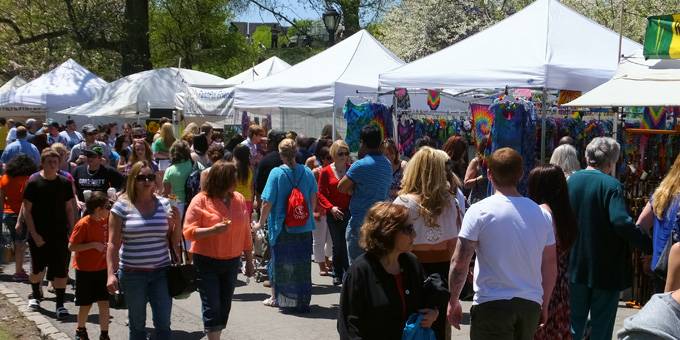 Belton Fall Festival — Belton, MO
Canceled
Downtown Belton will be filled with family activities, music of all genres, tons of local vendors and plenty of festival-style foods for the Belton Fall Festival[27]. Celebrate the changing seasons at this fun event filled with entertainment for all ages. The classic festival happens every September and offers up some of the best annual entertainment in the region. Here, guests will be able to browse gorgeous art, buy handmade crafts, and dine on the delicious carnival-style foods available. It all takes place in the Downtown area of Belton.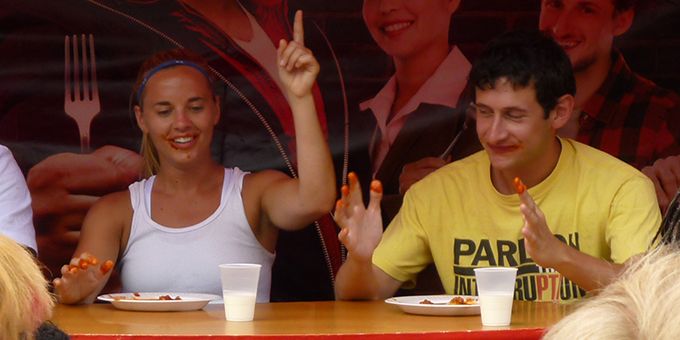 Burg Fest — Warrensburg, MO
October 6-7, 2023
Head to the awesome downtown area of Warrensburg for two days of fun at Burg Fes[28]t. The annual festival includes a car show, a wing eating contest, live band performances, and children's activities including face painting. There is also a farmer's market and a beer garden for anyone 21 and over to enjoy a delicious brew and have some fun. The two day event is one of the most beloved local festivals and includes tons of local talent, great food, and family fun that will help you and your loved ones to create some awesome memories during the fall season.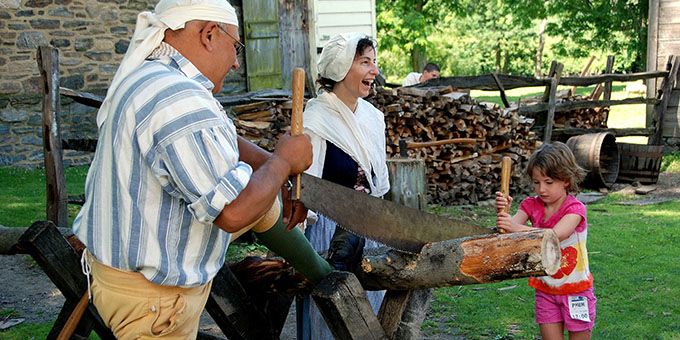 Annual Missouri Town 1855 Festival of Arts, Crafts and Music — Lee's Summit, MO
October 7, 2023
Step back into the 1800s with the Annual Missouri Town 1855 Festival of Arts, Crafts and Music[29] where you'll enjoy apple butter making, music of the 1800s, and old-time arts and crafts. Traditional fall festival activities also include wagon rides and hot spiced cider. Guests will be able to enjoy fun historical re-enactments with vendors and performers in period clothing. Enjoy live music and find the perfect gift at one of the craft vending booths. There are tons of fun things to do and see, so bring the entire family for a celebration of history and tons of great activities.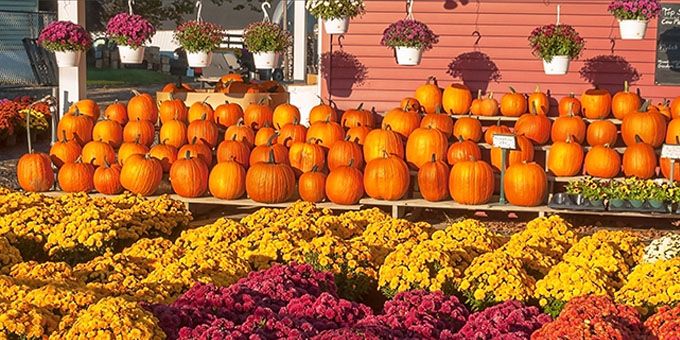 Pumpkins and Mums Fall Festival — Excelsior Springs, MO
2023 TBA
The Pumpkins and Mums Fall Festival[30] is the ultimate autumn event, featuring pumpkin painting, face painting, a petting zoo, and more. The whole family can enjoy the day's activities before heading to the E-Town Hoedown, where line dancing, a costume contest, and quickest draw contest await. Some of the other great additions to this Octoberfest-themed celebration features a barrel roll, bed racing, and more. Of course, there's tons of awesome German themed apparel.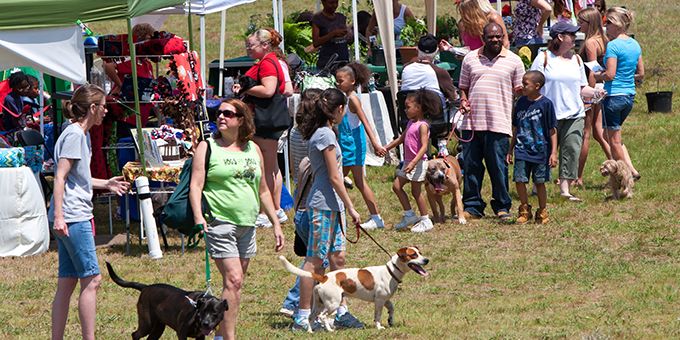 Dogtober Fest — Blue Springs, MO
October 22, 2023
Calling all dog lovers: enjoy free admission at Blue Springs' Dogtober Fest[31] and participate in all the fun contests and games that are perfectly catered to you and your favorite fuzzy pal. This dog-themed festival features biscuit eating contests, obedience, agility, and Dog/Owner Lookalike contests and a variety of vendor booths offering dog services and products. Visit booths from dog trainers, vets, groomers, and more - and maybe even adopt a new friend!
NORTHWEST MO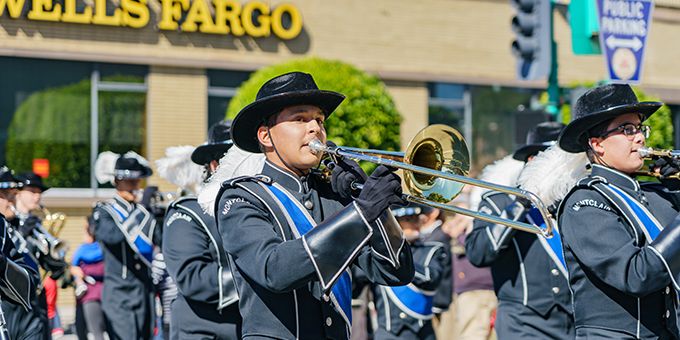 Annual Missouri Day Festival — Trenton, MO
Third Weekend in October
Every year around the third weekend in October, 10,000 people converge on Trenton, Mo. to celebrate the colorful history of the Show Me State at the annual Missouri Day Festival[32]. Centered around a historic barn, this family-friendly event features different vendors with handmade merchandise and food, music, and kids' activities. Just a few of the fun festivities include a parade and a band competition for high schools all over the state. The history of this festival is unique and rich. It was created in October of 1984 and since then has been honoring the history of the state of Missouri, quickly becoming a favorite fall event.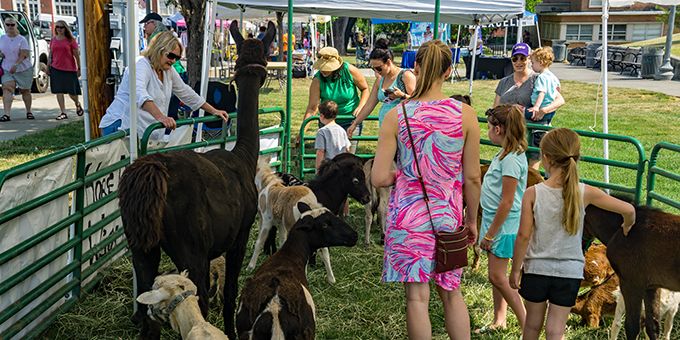 Chautauqua in the Park — Chillicothe, MO
September 9, 2023
Celebrate fall with more than 100 vendor booths featuring food, arts and crafts and more at Simpson Park in beautiful Chillicothe, MO. Chautauqua in the Park[33] is also great for the kids and includes a petting zoo, scavenger hunts, and storytelling. Visitors of all ages will have a blast browsing the many vendor booths for the perfect gift or homemade goods, enjoying live music, and walking along the trails. There is plenty of local food to purchase and sample too, making it the perfect example of a fun fall fest.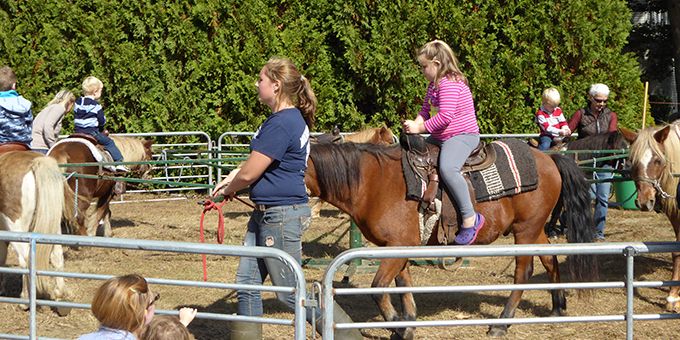 St. Joe Southside Fall Festival — St. Joseph, MO
September 15-17, 2023
The St. Joe Southside Fall Festival[34] is perfect for families celebrating Fall, with an alcohol-free environment and free admission. Enjoy a colorful parade and float contest, delicious food vendors, live music, karaoke, and more. Top it all off with a dazzling fireworks display to end your day of fall fun with a bang! There are so many awesome things to enjoy, so be sure to attend for all of the fun.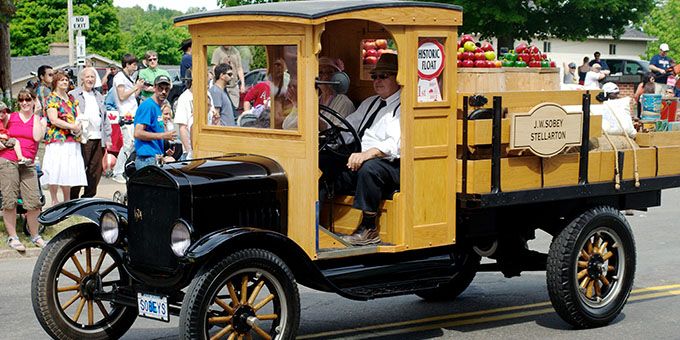 Lexington's Annual Apples, Arts & Antiques Festival — Lexington, MO
2023 Dates TBA
Spend a crisp fall day browsing the Main Street Antique Show and Art Show, exploring the bustling downtown area of Lexington, and stocking up on freshly-picked apples. The Apples, Arts & Antiques Festival[35] continually attracts scores of visitors to the area in search of a bit of northwest Missouri culture and fall activities for the whole family. The festival is held in the historic downtown area of Lexington, offering up the perfect combination of fall-themed fun for the entire family as well as homage to the history and antiques of the area. Truly there is something for all ages, so be sure to attend during the celebration!
NORTHEAST MO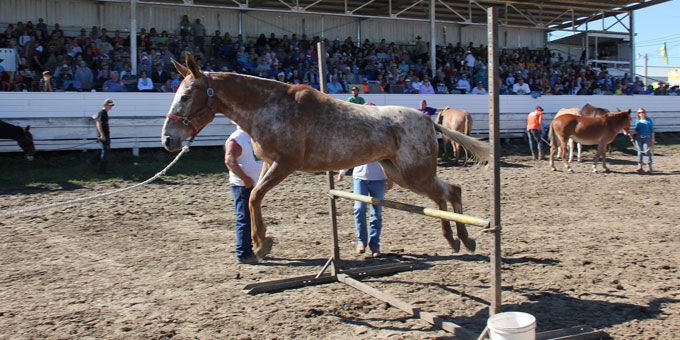 Clark County Mule Festival — Kahoka, MO
September 14-16, 2023
Clark County is the "Missouri Mule Capital" so a Mule Festival[36] is almost mandatory. Guests will have a blast as they watch mule shows, embark upon fun trail rides, witness a rodeo, participate in a costume contest, and more! There are also plenty of shopping at area vendor booths so you can find the perfect fall decor or gift for your loved one. Camping is also available at the Clark County Fairgrounds. For a totally unique experience this fall, be sure to visit the Mule Festival for a cook off, rides, and more!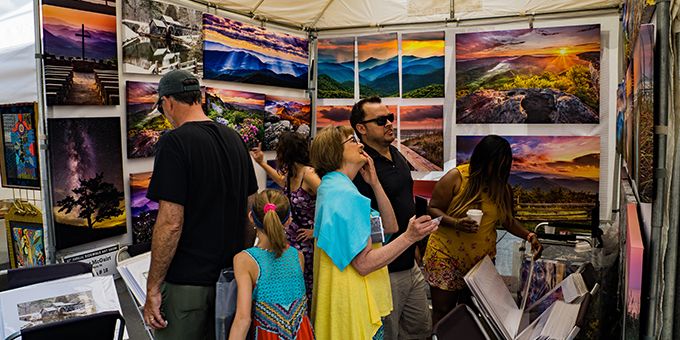 Annual Autumn Historic Folklife Festival — Hannibal, MO
October 21-22, 2023
Surround yourself with the traditional food, music, and crafts of historic 1800s rural living at the Annual Autumn Historic Folklife Festival[37]. This event is a regional favorite and consistently draws thousands of visitors to Hannibal. The celebration will impress all ages family-oriented activities available. The street musicians, hot, fresh apple cider, and more than 100 artisan booths are also amazing additions to the fall fun. Be sure to bring the entire family to this historic city to enjoy autumnal adventures that you won't soon forget.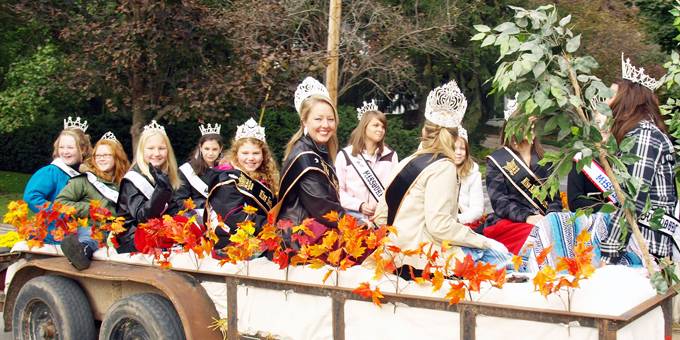 Louisiana Country Colorfest — Louisiana, MO
First Weekend of October
The Louisiana Country Colorfest[38] is packed full of fun events like a car show, a motorcycle show, and a Duck Race. The festival features live music and more than 100 food and craft vendors! Don't miss the Colorfest Parade which is full of fun community floats. Visitors of all ages will find something to entertain and impress, getting in the spirit of fall!
THE BOOTHEEL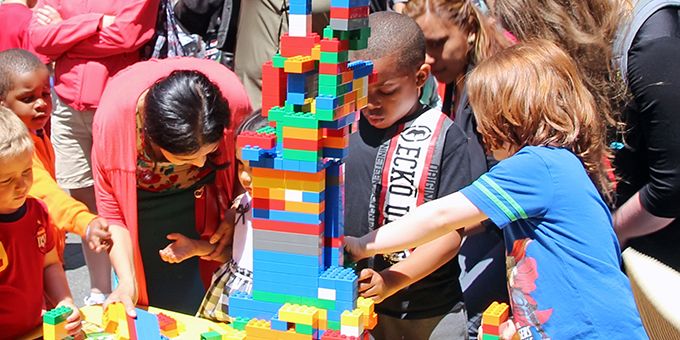 Fall Into Arts Festival — Kennett, MO
September 9, 2023
Make sure to bring the kids along for this festival that celebrates all things creative. The Fall Into Arts Festival[39] features a host of kid-friendly activities like a LEGO build, sand art, bubble stations, chalk the sidewalk, a jump house, and more. Adults will have plenty to do as well, with an excellent variety of artists and musicians, festival food, a mini film festival, the Art/Craft & Photography Show, and much more.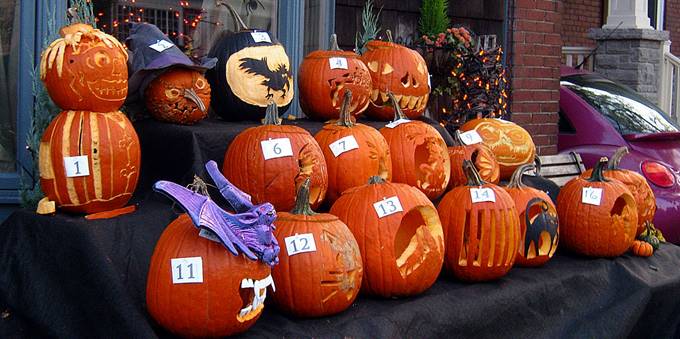 Zell Fall Festival — Ste. Genevieve, MO
2023 Dates TBA
Free admission and tons of family fun are a given at the Zell Fall Festival[40] at St. Joseph Parish. Guests can spend the day enjoying a variety of activities like a car show, raffles, karaoke, games, and even a pumpkin carving contest. Once dinner time rolls around, visitors can fill their bellies with a delectable chicken and ham dinner, complete with all the trimmings. You and your entire family are sure to have an amazing time at this annual event which draws hundreds of visitors to the gorgeous city of St Genevieve.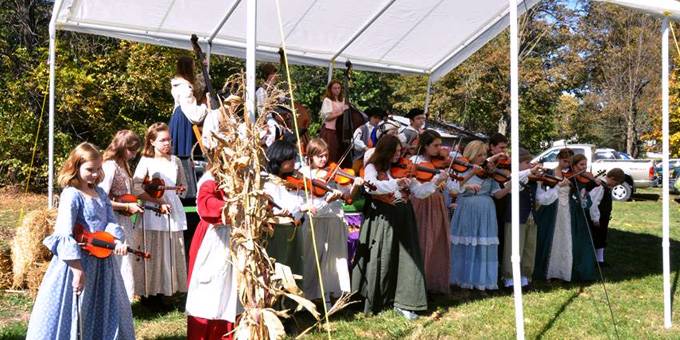 Rural Heritage Day[41] — Ste. Genevieve, MO
2023 TBD
During this full day celebration, visitors can experience old-fashioned crafts like soapmaking, leatherworking, spinning, wood carving and more at this living history festival. Wander the Ste. Genevieve Historic District, enjoy a hot cider and kettle corn, see the historic demonstrations, cheer at the parade, and check out some of the live music and entertainment! Visitors can also tour the famous historic homes in the area at this can't-miss historical celebration. You will be able to celebrate fall, history, and make new memories with your loved ones during this awesome annual celebration! Do not miss out.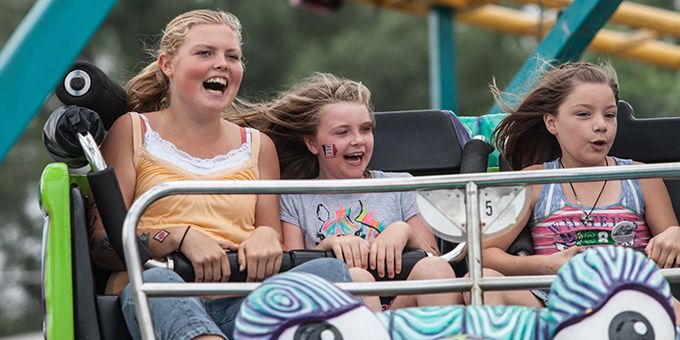 Cotton Carnival & Parade — Sikeston, MO
September 26 - 30, 2023
Head out to the Jaycee Rodeo Grounds in Sikeston, MO for the one-of-a-kind Cotton Carnival & Parade[42]. Five days of family activities await, including a parade through the streets of downtown, carnival rides, live performances, a pageant, and more. Food and drink will be available for purchase as well, so be sure to bring an appetite for amazing carnival-style food and local wares. Guests can peruse some great booths and have a blast at this annual event.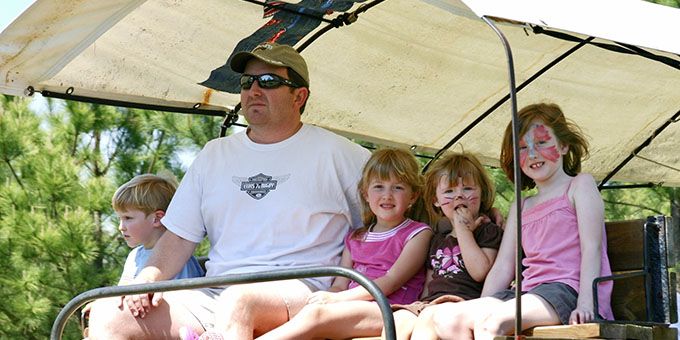 New Madrid Fall Festival — New Madrid, MO
October 7, 2023
Outdoor enthusiasts will love the events of the New Madrid Fall Festival[43]. Visitors can participate in a motorcycle show or vote in the beauty pageant. The festival also features wagon rides, craft vendors, and more. There are so many amazing things to see and do, so be sure to add this festival onto your awesome fall bucket list. The city of New Madrid is especially beautiful during the fall!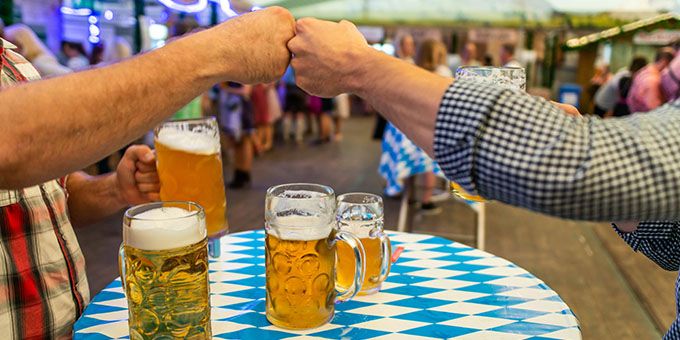 Uptown Jackson Oktoberfest — Jackson, MO
October 6-7, 2023
This German Oktoberfest[44] is great for those looking for some fun family activities as well as anyone interested in enjoying some great brews. With traditional German food, drink and entertainment, there's a little something for everyone. All of the festivities take place in Uptown Jackson, MO which is a historic area that is known for its community. Support local businesses and have a fun time celebrating the autumn season with a visit to the Oktoberfest celebration in this beloved city! You and your family are sure to make some lasting memories.
CENTRAL MO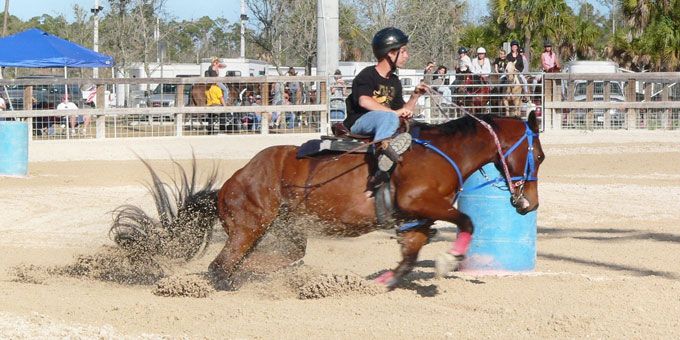 Calhoun Colt Show Fair and Festival — Calhoun, MO
September 8-10, 2023
The Calhoun Colt Show Fair and Festival[45] isn't just for horse lovers; it's for everyone! The event features three full days of awesome family fun, featuring just about everything from horse shows and other equine events to church services on the lawn, live music, a flowers and culinary show, a pet parade, and more. When you get hungry, stop by the beer garden for a brew and pick up some of that tasty fair food we all love.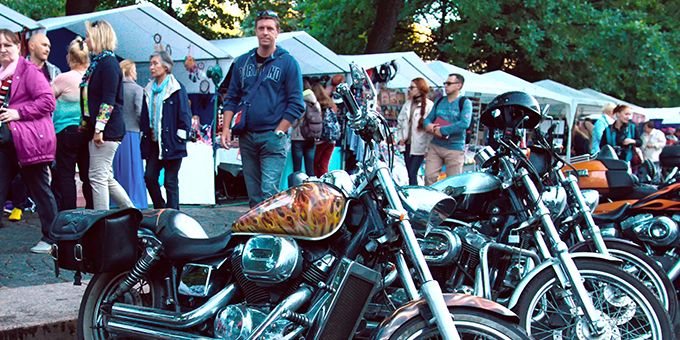 Lake of the Ozarks Bikefest — Osage Beach, MO
September 13-17, 2023
Bikers will love the Vendor Villages, live concerts and burn out pits at the Lake of the Ozarks Bikefest[46]. Participate in the scenic rides around the lake, enjoy the motorcycle rodeos and bike shows, listen to live music, or enter your name in the bike giveaways to win a free motorcycle. The festivities are sponsored by the Lake of the Ozarks Harley Davidson shop. Be sure to grab a bite to eat at one of the local favorites!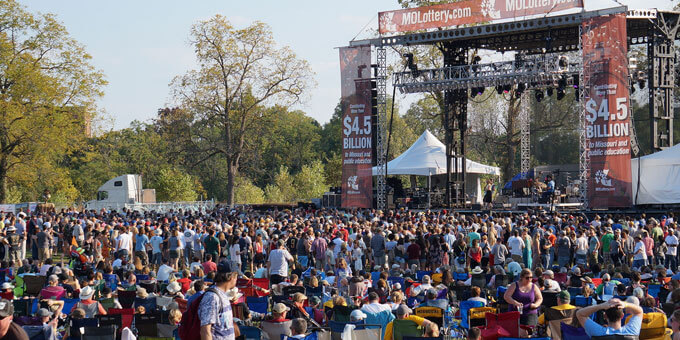 Roots N Blues N BBQ Festival — Columbia, MO
September 29--Oct1, 2023
Catch live concerts, from a variety of amazing artists at the Roots N Blues N BBQ Festival[47] at the stunning 50-acre Stephens Lake Park. The festival features a wide range of genres, mouthwatering barbecue from regional restaurants, a half marathon and 10K, and plenty of fun with an eclectic blend of traditional music and food. If you are feeling up to it, compete in the Betsy Farris Memorial Run.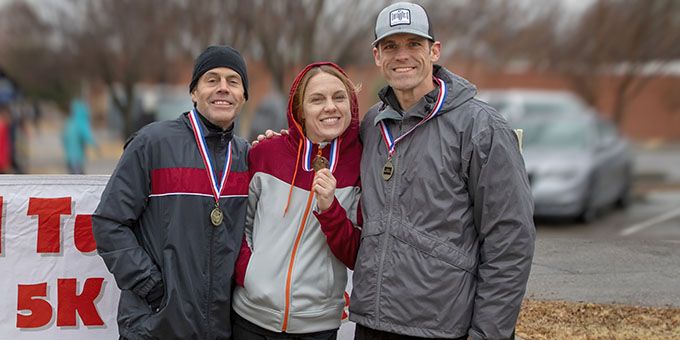 Eldon Turkey Festival — Eldon, MO
September 30, 2023
Join in on the annual Turkey Trot at the Eldon Turkey Festival[48], a community tradition that draws participants from all over the area. Other festival events include the Turkey Festival Demolition Derby, the Lil Mr & Miss Turkey contest, the quilt show, and the much anticipated Turkey Festival Parade. Guests can also grab a drink at the beer garden, visit the Food Truck Village for some local favorite foods, and listen to live music. The kiddos will also enjoy the kids' area which features bounce houses and other awesome kid-friendly fun. All of these fun festivities take place in the beautiful downtown area of Eldon, MO.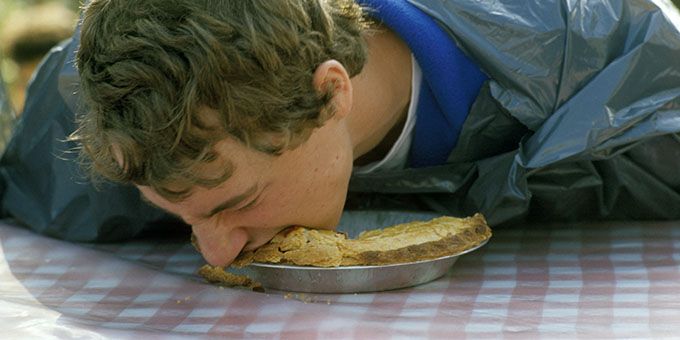 Versailles Olde Tyme Apple Festival — Versailles, MO
October 7-8, 2023
The Olde Tyme Apple Festival[49] in Versailles attracts thousands of visitors from Missouri and surrounding states. The award-winning event is known for its exciting apple-themed activities and countless bushels of fresh apples. Families will love the live music, baking contests, a fun zone for kids, and a vast variety of vendor booths filling the streets of downtown Versailles. Visitors who are looking for a thrilling time can cheer on their favorite local racer in the Figure 8 and Demolition Derby.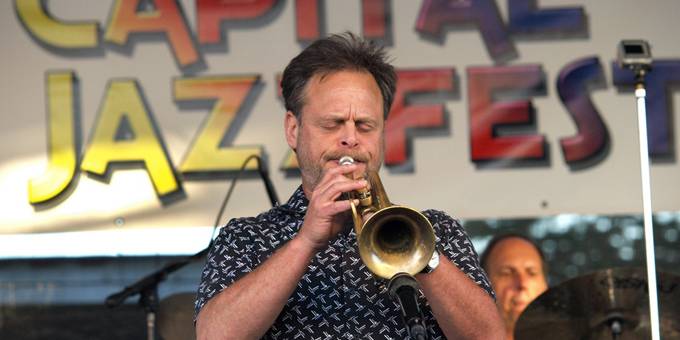 Capital Arts Street Art Fair — Jefferson City, MO
September 10, 2023
The Capital Arts Street Art Fair[50] in Jefferson City was designed to keep awesome music and art alive. Festival-goers can rock out to live performances from local musicians all afternoon, tapping their toes along to these soulful tunes. The festival also features an awesome chalk art competition that will cover the streets in colorful art. This completely free event is an awesome way to celebrate the artists in the area while enjoying a fun event with your whole family.
September:
October:
Did we forget to mention any of your hometown festivals? What fall festival do you and your family love to attend each year? Share with us in the comments below!
Click here for a printer-friendly list of all these Missouri Fall Festivals.