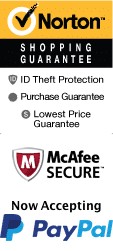 Nashville Symphony Schermerhorn Symphony Center in Nashville, TN
1 Symphony Place Nashville, TN 37201
The following tours go by Nashville Symphony Schermerhorn Symphony Center:
12/10/2023 - 11/30/2024
Soak in all of the great wonders of Nashville, TN while experiencing a thrilling ride on a segway on a Segway Tour Nashville.
1/1/2000 - 1/1/2000
For a unique activity during your next Nashville, TN vacation, be sure to book the carriage tour ride of your choice.
Named after Maestro Kenneth Schermerhorn, the Symphony Center is home to the Nashville Symphony.
The center is located across from the Country Music Hall of Fame and Museum in the Nashville 'SoBro' neighborhood.

While construction of the facility began in 2003, the building was finished and opened to the public on September 9, 2006. The Laura Turner Concert Hall is not only one of the more popular venues in the Symphony Center, but also one of the few halls to feature natural interior light through 30 sound-proof windows.

A great feature of the Center is the convertible seating system. Row style-theater seating can be transformed into orchestra seating or turned into a hardwood ballroom floor. The Center also features a public garden which is open to the public during the day and during concerts.

In addition to the Laura Turner Concert Hall, the Center also has the Mike Curb Family Music Education Hall. This hall hosts concerts for school children as well as other various events for different occasions.

With all of these different features and halls within the Center, the home of the Nashville Symphony is an amazing point of interest for any Nashville vacation.