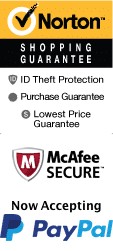 Six Flags Fiesta Texas, San Antonio
17000 Ih 10 West San Antonio, TX 78257
1-800-987-9852
Chat Now
Prepare for exhilarating rides, exciting live shows, and the opportunity to make memories with your entire family at the popular theme park! The park is home to thrill rides, family rides, kids rides, and water rides, so you're sure to find something for every member of the family. Six Flags San Antonio tickets will help to make your time in San Antonio absolutely memorable.
The park encompasses more than 200 acres of land; and with 49 total rides, Six Flags will have you and your family reeling for hours on end. So whether you are looking to get in some thrills on your favorite roller coaster, enjoy a live show, or mingle with your favorite Looney Toons characters, your experience will be a grand one.
Six Flags San Antonio RIDES
Pirates of the Deep Sea: Set out on an exciting pirate adventure that the entire family can enjoy.
DC Super Villains Swing: Spin around and around on this fun swing featuring DC's villains!
The Grand Carousel: This classic attraction is great for all ages. Pick your carousel ride and enjoy the spin!
Spinsanity: As a classic boardwalk ride, this ride is perfect for all ages. It is a new spin on the traditional Tilt-A-Whirl ride.
Wave Runner: A classic scrambler ride.
Bugs' White Water Rapids: Similar to the popular log ride, it sends you fluming through winding rapids!
Crow's Nest: Visit the past with this timeless classic. The Fiesta Bay Boardwalk contains this 90-foot tall Ferris wheel!
Fender Bender: Challenge your family to a fun game of bumper cars!
Gully Washer: Enjoy this river rapids adventure and run the risk of being one of few riders who stay dry!
Hustler: Pick your pool ball and venture through a not-so-normal game of billiards!
Scooby-Doo Ghostblaster: Join 'those meddling kids' and Scooby-Doo for this creepy mystery. Jump in the Mystery Machine with your own laser gun and hit as many targets as you can throughout the Ghastly Mansion!
THRILL RIDES Open During Six Flags Fiesta Texas Hours
BATMAN: This is the first of its kind, featuring a 4D free-fly coaster that will have you feeling like a superhero!

Dare Devil Flying Machines: As the world's tallest ride of its kind, Dare Devil Flying Machines is a ride that is sure to impress. It features tons of aerial banks, loops, and dives to keep you thrilled during more than five stories of fun.

Fireball: Featuring 7 stories of high-energy loops, you'll enjoy inversion and more during this thrill.
Boomerang: Boomerang: 20 stories high, multiple loops, a corkscrew...then do the whole thing backwards.
Hurricane Force 5: Experience the wind rushing through your hair on this spiraling half-pipe.
Goliath: David was the underdog who rose to the challenge and defeated Goliath. This time, Goliath will make you think you're the underdog. It elevates you 10 stories high and will send you soaring through an 80-foot curve at 50 miles per hour!
Iron Rattler: Chug up 171 feet of steel before dropping at speeds of up to 70 miles per hour! The Iron Rattler is a hybrid coaster (combination of wooden and steel structure) unlike any other with four over-banked (100-120 degree curve) turns!
Pandemonium: This combines just about any motion you can think of! It will take you sky-high, send you throttling back down, all while swiveling in your own car.
Road Runner Express: Hilarious high-speed action starring Road Runner and Wile E. Coyote.
Poltergeist: Got a need for speed? How does 0-60 in less than 3.5 seconds sound? If that sounds appealing to you, you've got to check out Poltergeist. You'll shoot out of the loading area and that's about all you'll remember as you flip, swerve, and speed your way to the end!
SUPERMAN Krypton Coaster: This exciting Superman Krypton Coaster roller coaster will be your Kryptonite! This 4,000-foot course will take you to Super Hero heights of 168 feet in the air! It is the second tallest 360-degree vertical loop in the world, so brave the heights, speeds, and loops on SUPERMAN: Krypton Coaster.
Scream: And you won't be able to stop yourself from doing just that. At the peak of your thrill, you'll be able to see for miles! Once you reach the top, you won't know what's coming for you when you drop 20 stories in the blink of an eye.
SkyScreamer: These swings peak at 40 miles per hour!
Screamin Eagle Zipline: Get some thrills on this awesome zipline ride!
Slingshot: This classic slingshot ride is sure to thrill as you are launched more than 200 feet in the air!
Wonder Woman Golden Lasso Coaster: Featuring a thrilling 90-degree drop, this ride features a single eye-beam rail so riders ride in single-file, a unique design that will be a blast!

KIDS' RIDES


Buckarooz: Giddyup through this rodeo-like ride! It will bounce you around, making for an adventure that is sure to keep you laughing.
Daffy's School Bus Express: This school bus won't be like any normal drive to school. With Daffy Duck in control, be prepared for a wild ride!
Foghorn Leghorn's Barnyard Railway: This 'choo-choo' train is for toddlers who want to experience what it would be like in a cartoon!
Kinderstein: This life-sized tea party will send you spinning in circle after circle!
Pirate Ship Play Zone: This outdoor playground is full of water, so let the little ones roam around for all kinds of wet fun!
Taz's Tornado: We all know how crazy the Tasmanian Devil can be! Riders will be taken through some serious turns and swerves!
Streamliner Coaster: This short roller coaster-style ride is perfect for the kiddos!
Rambling Road: Kiddos can pick their car and see what it's like to drive on this fun pint-sized car ride.
Up, Up & Away: Climb into a massive fruit-shaped car where you'll be taken on a ride through the fruit tree!
Yosemite Sam's Wacky Wagons: This Ferris wheel is made just for the youngsters!
ZoomJets: Your little ones can soar through the air on this mini airplane adventure.
WATER PARK RIDES: Get wet 'n' wild at in Fiesta Texas with amusement park tickets and waterparks adventures. Guests will find plenty of places to relax and splash around at Six Flags Hurricane Harbor.
Bahama Blaster: This brand new slide will send you on a six-story journey of adventure. With unexpected twists and turns, the Bahama Blaster earned the 2014 world record title of the World's Steepest Water Slide!
Bamboo Chutes: This water slide imitates the Bahama Blaster, but is for the younger generation of thrill-seekers! This two-slide wonder is made just for the little tots, so there's no height requirement.
Bermuda Triangle: A fully-enclosed tube allowing guests to experience tons of thrills and fun!
Big Bender: Brave the spins of the Big Bender and grab a raft for this enclosed tube.
Lone Star Lagoon: A water park favorite, this wave pool will produce ocean-sized waves, making you feel like you're at the beach!
Paradise Cove: Need some time to lay low from all the craziness that surrounds you? Max out and relax at this peaceful lounge pool where you can order alcoholic and non-alcoholic beverages at the swim-up bar!
Splashwater Springs: This part of the water park is dedicated to the youngsters. Swim around, climb the pirate ship, or take the plunge down some kiddie slides at Splashwater Springs at White Water Bay!
Texas Treehouse: This treehouse is unlike any you've ever climbed; soaking wet! Climb the massive treehouse or take a walk through the water mazes.
Texas Tumble: Grab some friends or family members and climb inside massive rafts. You and your crew will have to guide your raft down a six-story tall river as you swerve from left to right!
Tornado: You and three others will travel up seven stories just to get to the top. Once you take a seat in a four-person raft, you'll head through a 132-foot tunnel at about 35 feet per second! The journey continues through a 60-foot-wide funnel before ending up in more than 5,000 gallons of water.
Typhoon Twister: No raft or tube needed here; you'll travel down this slide with just your inhibitions to let loose! You'll twist, spiral, and drop with this ride so be ready for a wild time!
Whirlpool: Bring a friend with you to experience all Whirlpool has to offer. You'll be dropped from 50 feet in the air into a 40-foot bowl where you'll spiral into the waters below!
White Water Canyon: Also known as a lazy river, White Water Canyon is a White Water Bay favorite. Relax and float around the entire water park from the comfort of a tube and constantly flowing waters.
FOOD
So many thrilling adventures are sure to make you hungry! No worries though; with all of the options that the park has to offer, you'll be set for whatever mood you're in! The park offers all-American, Asian, Mexican, and Italian food as well as healthier options like salads, fresh fruit, and gluten-free foods! Trying to cure that sweet tooth? Try one of the park's delectable desserts like funnel cakes, ice cream, or Dippin' Dots!
SHOPPING
Whether you're shopping for a sweet new theme park shirt or a souvenir for a friend, the park as plenty of shops for any of your needs. If you have a sweet tooth that needs its fix, check out one of the candy stores, Candy Storm or Spitze's Candy. Both shops include sugary sweets that are sure to send you over the edge!
Visitors can also choose to visit Six Flags San Antonio Water Park at their own leisure.
Seasonal Events: There is always something going on at Six Flags, from Six Flags rides San Antonio to great shows. The fiesta doesn't end with Fright Fest featuring haunted houses, and admission tickets to Christmas day celebrations with sparkling lights and holiday themed fun mixed in with all of the thrilling rides. Also if you are looking for a great way to cool off, be sure to check out the Six Flags water park San Antonio.
With a little something for everyone, Six Flags is sure to give you the good time you were looking for! Book a vacation package and enjoy tons of fun attractions in the area. 6 flags san antonio tickets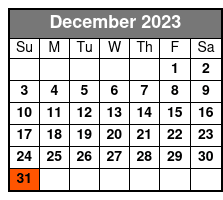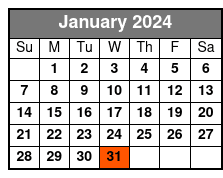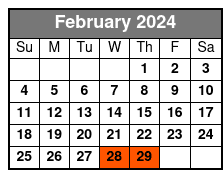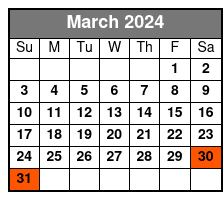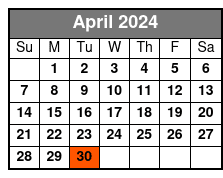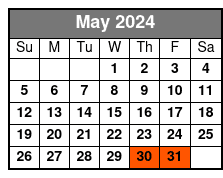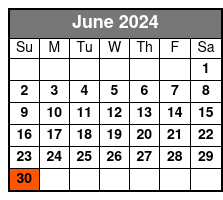 Options:
3-Choice Pass
Available Now until 6/30/2024 View Detailed Schedule
Choose 3 Attractions: Valid for admission to your choice of 3 attractions or tours. Use for 60 days from first attraction visit.
4-Choice Pass
Available Now until 6/30/2024 View Detailed Schedule
Choose 4 Attractions: Valid for admission to your choice of 4 attractions or tours. Use for 60 days from first attraction visit.
5-Choice Pass
Available Now until 6/30/2024 View Detailed Schedule
Choose 5 Attractions: Valid for admission to your choice of 5 attractions or tours. Use for 60 days from first attraction visit.
2-Choice Pass
Available Now until 6/30/2024 View Detailed Schedule
Choose 2 Attractions: Valid for admission to your choice of 2 attractions or tours. Use for 60 days from first attraction visit.
Reviews

Shianne May
Baytown, Texas
✓
Verified Traveler
"I saved a good bit of money using vacations made easy"
Very fun place for the whole family. Lines weren't too long & i saved a good bit of money using vacations made easy.
Tip: Book your tickets ahead of time! Be sure to book with vacations made easy!

Colin H.
San Antonio, TX
✓
Verified Traveler
"Fiesta Texas is by far the best amusement park in Texas, let alone San Antonio"
Fiesta texas is by far the best amusement park in texas, let alone san antonio. Sea world doesn't even compare. It's just the right size, first of all. It's just big enough to have more than enough fun things to last you up to three or four days at a time, but just small enough to where it isn't overwhelmingly large and also too far of a walk to get anywhere. Add that to the fact that the rides and water slides are phenomenal, and you'll never want to leave.

Sergio Sotelo
Albuquerque, New Mexico
✓
Verified Traveler
"This park is better than Disneyland!!!!!!!!!!!!!!"
This park is better than disneyland!!!!!!!!!!!!!! I would recommend this park to everyone

Russell Lejeune
Crosby, TX
✓
Verified Traveler
Enjoyed the day. Looking forward to going back
Frequently Asked Questions for Six Flags Fiesta Texas, San Antonio:
Approximately how long could a customer plan to spend at Six Flags Fiesta Texas, San Antonio?

Most guests spend 1 or 2 full days at the park.

What amenities are available?

There are gift shops, ATMs, restrooms, lockers, eateries, and souvenir shops here.

Are wheelchairs available?

Wheelchairs are available for rent for $24.99 plus a $40 deposit.

For what ages is Six Flags Fiesta Texas, San Antonio appropriate?

Great for all ages.

Is parking available at Six Flags Fiesta Texas, San Antonio?

Parking is $27.00
Book Now!