YOUR PEACE OF MIND IS OUR TOP PRIORITY
Should you need to cancel at any time, you have up to 48 hours from your vacation start date to do so for a 100% future travel credit.
San Antonio, TX Attractions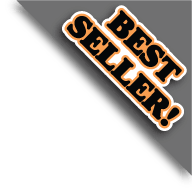 SeaWorld San Antonio attraction is home to thrilling family rides, educational shows, animal interactions, and tons of fun. Guests can swim with dolphins or a beluga whale and learn about marine life at this world-famous theme park.
Available 240 days between Now & Dec 31
Jan 18
N/A
Jan 19
N/A
Jan 20
N/A
Jan 21
N/A
Jan 24
N/A
Jan 25
N/A
Jan 26
N/A
Jan 27
N/A
Jan 28
N/A
Jan 31
N/A
Feb 01
N/A
Feb 02
N/A
Feb 03
N/A
Feb 04
N/A
>
Enjoy a truly new experience as you ride through a thrilling and interesting Egyptian tomb attraction, shooting for the high score to defeat the curse!,Test.,The Tomb Rider 3D Laster Adventure Ride allows you to experience a ride through an Egyptian tomb to defeat the curse put upon you before entering. During the attraction, you will shoot your laser guns at targets to compete for the high score against your friends and family.
Available 318 days between Now & Nov 30
The McNay Art Museum attraction is a stellar trip for children and parents alike to take in all of the interesting artifacts, exhibits, wonderful history and fun facts that come with visiting the museum.
Available 318 days between Now & Nov 30
Great fun for all ages is to be had at this amazing attraction when you check out the world records at the Guinness World Records Museum. Be amazed at some of the feats that humans can complete and get lost in all the weird and amazing novelties. You can even try to break a world record on your visit!
Available 318 days between Now & Nov 30
Visit the Texas Ranger Museum attraction during your trip to San Antonio, Texas for a unique museum that is full of artifacts, guns, photographs and much more all related to the United States' history.
Available 318 days between Now & Nov 30
The Guinness World Records Museum attraction in San Antonio offers a fun insight into the wackiest records and happenings in the world. Do not miss out on the fun!
Available 349 days between Now & Dec 31
The Tomb Rider 3D attraction offers up a great event for guests of all ages! Enjoy a fantastic time creating new memories with you and your family.
Available 349 days between Now & Dec 31
Take the family for a wonderful experience at the Buckhorn Saloon and Museum. With two different exhibits, The Buckhorn Museum and the Texas Ranger Museum, the entire family will have an enjoyable time at this great attraction. Book tickets today!
Available 349 days between Now & Dec 31