San Antonio, Texas Attractions
Order tickets online for things to do in San Antonio, Texas, and enjoy all of the history and excitement of this intriguing Texas city. The Mission City's popular attractions include museums, theme parks, water parks, wax museums, and more.
San Antonio Most Popular Activities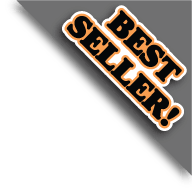 Special Offer: Buy 1 Get 1 Free
Click Here for More Information





Six Flags Fiesta Texas is over 200 acres filled with tons of thrill rides, kids' rides, family rides, water slides, water rides, restaurants, gift shops and and special events throughout the year that everyone in the family can agree on.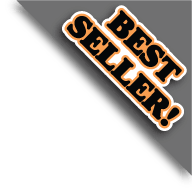 You're sure to have a memorable vacation with the endless attractions at SeaWorld in San Antonio!
With over 70 acres filled with water rides and attractions, you're sure to stay busy having fun!
Animal lovers must come to the San Antonio Zoo to explore over fifty acres of land that is home to just over seven hundred and fifty species of animals in the Zoo; Hop on the Eagle Train to take a guided tour of the Zoo.
The San Antonio Museum of Art is a location that every lover of the arts should make time to see while in the city; Conveniently located on the River Walk; the museum is home to works of art from all over the world as well as a Texas dedicated exhibit.
Anyone who is going on the whitte museum keep the following things in mind. In order to have a good time make sure to be respectful of the different ancient artifacts, take lots of different nice pictures and have fun.
The McNay Art Museum is a stellar trip for children and parents alike to go on and experience all of the interesting artifacts and exhibits that come with visiting the Museum, from the wonderful history to the vast knowledge base.
Who doesn't like Laura Croft right? Well, in San Antonio families can check out Tomb Rider 3D which is a truly unique experience like no other where you will see the Tomb Rider in a whole new light like never before.