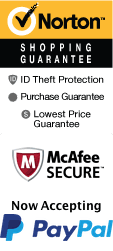 YOUR PEACE OF MIND IS OUR TOP PRIORITY
Should you need to cancel at any time, you have up to 48 hours from your vacation start date to do so for a 100% future travel credit.
Things to Do in San Antonio in October 2020
October brings the spooky holiday of Halloween, gorgeous fall foliage, and plenty to do! Browse through all of the available activities, attractions, shows, and more for your San Antonio October 2020 adventures.

Top October Things To Do In San Antonio
Oct 2, 2020
to
Oct 31, 2020
SeaWorld San Antonio
Schedule
When guests visit SeaWorld in October, they are often greeted by cooler temperatures compared to those that are seen in the summer months. Guests will usually notice that the animals are a bit more interactive because of the cooler weather but should also keep in mind that some of the animals might want to stay in warmer areas of their habitats because of the fall season. Aside from dozens of animals, there are also several rides for guests to enjoy. Rides are available for all ages and include a Carousel as well as a roller coaster. Various shows can be seen throughout the park including many that get the animals involved. Tours are scheduled throughout the day so that guests can see the animals a bit closer. When the weather is cooler in October, the lines usually aren't as long, which means that it's often easier to interact for longer periods of time with the animals.
Oct 1, 2020
to
Oct 31, 2020
San Antonio Aquarium
Schedule
The San Antonio Aquarium is an attraction that guests can enjoy when they want to get indoors out of the heat during the month of October that is often present in the area. The aquarium features dozens of exhibits and hundreds of animals to see. A popular feature is a moving sidewalk that takes guests under a tank. The tank gives guests a close look at many animals that live in aquatic environments including small sharks, turtles, and a variety of fish. There is a touch tank where guests can touch stingrays and a few other animals. Guests can also view shows that feature animals like birds and snakes. Many of the shows are for the education of guests as workers talk about the habitats of animals and how they live in the wild. Activities on the property outside the aquarium include a bounce house and a merry-go-round for children to enjoy.
Oct 1, 2020
to
Oct 31, 2020
San Antonio Walking Ghost Tour
Schedule
Start a new October tradition! Kick off the season and visit San Antonio Texas. Be sure to include the Ghost Tour on you list of things to do while you visit.
The San Antonio Walking Ghost Tour will surely be one of the most loved events of the spooky season. Fun and appropriate for all ages, this guided walking tour will start in one of the most haunted parts of San Antonio, The Alamo. Participants will be provided with their own ghost hunting equipment as they are guided through the premises of The Alamo, along the river walk, and through downtown San Antonio. All who dare will listen to true spooky stories about haunted San Antonio, while admiring some of the oldest buildings in the area. What an exciting and fun tradition to start in October with your family to get into the spirit of Halloween. Be prepared to have your camera accessible to capture some of the towns ghostly inhabitants. This tour is a great way to celebrate October!
Oct 1, 2020
to
Oct 31, 2020
King William Carriage Tour
Schedule
When visiting historic San Antonio, no trip would be complete without enjoying the King William Carriage Tour. This one hour, horse-drawn carriage tour allows visitors and enthusiasts the opportunity to visit the King William district of San Antonio. The well-appointed carriages transport passengers back in time as they glide past some of the most beautiful homes and historic sights in the city. Many of the Victorian-era homes were built by German immigrants during the 19th century and have been carefully and beautifully preserved. Each carriage can accommodate up to seven passengers or, for a more romantic option, a special trip for two can be arranged. With both narrated and non-narrated tours available, this carriage ride is one that can be enjoyed by the whole family. One of the best times to experience the King Williams Carriage Tour is during October. The weather in Texas can be quite pleasant for an open air carriage ride. Additionally, many of the homes are decorated for fall and the city is buzzing with activities. One of the most popular tours in San Antonio, visitors will not want to skip taking a King William Carriage Tour.
Oct 1, 2020
to
Oct 31, 2020
San Antonio Alamo Helicopter Tours
Schedule

October - San Antonio Alamo Helicopter Tours If you and your spouse would like to get away for a while, make sure that you visit the San Antonio Alamo Helicopter Tours in October! This helicopter tour is definitely one that you do not want to miss out on. You and your spouse can definitely enjoy this on your date while you celebrate some time alone away from your children. On your helicopter rider tour, you will be able to learn more about the city of San Antonio and all of its amazing tourist attractions that it has to offer. You will also be able to enjoy the amazing view that you and your spouse will remember for the rest of your lives. Your tour guide will help explain all of the attractions that you are viewing so that you can better enjoy and learn more about why those attractions are known for in the first place. Make sure that reserve ahead of time and that you get there on time as well.
Oct 3, 2020
to
Oct 31, 2020
Downtown Delicacy San Antonio Food Tour
Schedule
Are you needing to unwind to end the summer and welcome the next season with a fall trip to San Antonio, Texas? Yes, that's right, San Antonio is the place to be in October. This area hosts its fabulous culinary walking tour. This tour is known as the Downtown Delicacy San Antonio Food Tour. All you need to bring is your appetite as you meet your tour guide who will be an expert along the way to great delicacies. Make sure you have 3 hours to spare in order to enjoy great food as you trod along the 1.5 mile of pure delight. From the well known Riverwalk, you can enjoy a taste of Cuban sliders, authentic and original Tex Mex as only Texans can do it; not to mention, a little Cajun Creole cuisine from that great state of Louisiana culture to mix in with that San Antonio scene. This phenomenal walking tour includes the best food and recommendations for the awesome sights and attractions to check out during October.
View all events occurring during your stay