San Antonio, TX Shows
Enjoy San Antonio by visiting some of the areas most popular shows. Bringing a great way to make a night of fun come together for the whole family with something everyone will enjoy. Book tickets now for a great San Antonio experience.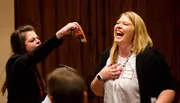 Try and uncover the mystery of who killed the victim during a Dinner Detective mystery show in San Antonio! Enjoy your four-course meal as a murder mystery unfolds before your eyes and try to be the first guest to figure out who killed the victim. The real twist in the evening is in the way the mystery is presented. While you uncover clues and watch interrogations unfold, you'll begin to realize not everything is as it seems. Among the audience are plainclothes actors and actresses blending in for an extraordinary experience. You'll never know who the murderer is, so keep your eyes peeled!
<
Jun 18
N/A
Jun 19
N/A
Jun 20
N/A
Jun 21
N/A
Jun 22
N/A
Jun 23
N/A
Jun 24
N/A
Jun 25
N/A
Jun 26
N/A
Jun 27
N/A
Jun 28
N/A
Jun 29
N/A
Jun 30
N/A
Jul 01
N/A
Jul 02
N/A
Jul 03
N/A
Jul 04
N/A
Jul 05
N/A
Jul 06
N/A
>
Shows at the World Class Magic and Illusion Theater in San Antonio are an absolute must-see for anyone visiting the city. Run by the veteran magician Scott Pepper, the show presents a dazzling array of illusions, featuring live animals, and audience participation. The theater itself is intimate and well-maintained, with comfortable seating and excellent sightlines. Prepare to be amazed and entertained!
Jun 05
N/A
Jun 06
N/A
Jun 07
N/A
Jun 08
N/A
Jun 12
N/A
Jun 13
N/A
Jun 14
N/A
Jun 15
N/A
Jun 19
N/A
Jun 20
N/A
Jun 21
N/A
Jun 22
N/A
>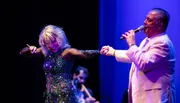 See a wonderful and original show at the Buena Vista Theater. This great venue offers up some of the greatest productions in San Antonio, TX.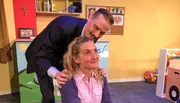 Enjoy a show at the Cellar Theater to experience the best local talent and productions in San Antonio. This fantastic venue is sure to impress.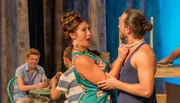 Enjoy an amazing show at RHR Auditorium, which features local talent and tons of fun in San Antonio. Enjoy everything from Elf the Musical to musicals and everything in between.