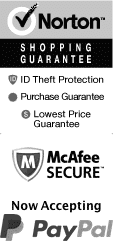 Things to Do in San Antonio, TX in July 2023
Explore gorgeous Alamo City on your next summer getaway. This city is steeped in history, offering an intricate look into the past. Additionally, guests will be able to find a plethora of amazing family-friendly attractions to entertain them. From the boat rides and fun boutiques of the Riverwalk, to exciting theme parks like SeaWorld and Six Flags Fiesta Texas, you are certain to create awesome new memories with a trip to this destination.
Top Things To Do In San Antonio in July
Jul 1, 2023
to
Jul 31, 2023
Go Rio San Antonio River Cruises : Boat Rides San Antonio Riverwalk
Schedule
For a relaxing and educational boat ride along the San Antonio River Walk, look no further than Go Rio San Antonio Riverwalk Cruises. The company operates a fleet of colorful and eco-friendly barges that hum quietly. All boats are handicap accessible, and they feature narrators who can provide historical information and historical facts. The barges are decorated with beautiful artwork, and many are even painted in the distinctive colors of the city. You can choose a San Antonio riverfront neighborhood cruise for a great introduction to the city and an excellent way to beat the heat. A thirty-minute cruise passes by historic landmarks and offers historical fun facts. You'll also have the opportunity to stop by the famous HemisFair Park, Tower Life Building, Pearl, and five Spanish colonial missions. If you're in the mood for romance, this is a romantic spot. If you're looking for an inexpensive and relaxing way to see the sights and sounds of San Antonio, the Riverwalk cruise is the perfect way to spend your day in the city. This family-friendly cruise provides a unique way to learn more about the city, the Riverwalk, and its history. The tour is accompanied by cultural music that makes it an even more enjoyable experience. The company also offers a river taxi service that you can use to get around the city on your own.
Jul 1, 2023
to
Jul 31, 2023
SeaWorld San Antonio: Get Tickets to San Antonio SeaWorld & Aquatica San Antonio Combo Tickets
Schedule
July is the perfect time to visit amusement parks, but SeaWorld San Antonio is more than just an amusement park, and it is sure to become a family favorite. Just like with other amusement parks, you will find all kinds of thrilling rides like the roller coaster that tops out of speeds of 50 mph and does 360-degree flips and spins. There are plenty of restaurants and food stands to satisfy everyone. However, unlike other amusement parks, there are penguins to watch in the Penguin Encounter, and bottlenose dolphins to meet at the Dolphin Cove. There are entertainment shows to enjoy as well as animal shows to catch. Just remember that dolphins are large animals and make a very big splash when they are playing around, so you may not want to sit to close. There are also chances to interact with some of the amazing creatures. You may be able to feed a bottle to a dolphin and pet a sea lion.
Jul 1, 2023
to
Jul 31, 2023
VME Family Fun Pass - Go Rio San Antonio River Cruises & San Antonio Aquarium
Schedule

Jul 1, 2023
to
Jul 31, 2023
San Antonio Aquarium - Visit the Aquarium San Antonio
Schedule
Take a break from the Texas July hot sun and spend your afternoon at the Aquarium. The Aquarium is filled with so many exciting and interesting exhibits. From the sting ray touch aquarium to the giant octopus, there is something for everyone to see. Have a little mermaid lover in your life? Check out the beautifully stunning mermaid exhibit. July is beyond hot in Texas, what better place to cool off than somewhere where you can swim with a dolphin, touch a sting ray and feed sharks. There are also many other non water exhibits such as pony rides, roller coasters and iguana jumps. You don't have to enjoy water to enjoy a day at the aquarium. If you want to get through it fast, you can see all the exhibits in two or three hours. But it takes a full day to get the full experience. So if you are in need of a cool way to spend a hot day, then check out the Aquarium.
Jul 1, 2023
to
Jul 31, 2023
Cave Without a Name Tour
Schedule
Cave Without a Name Tour is ideal for families and people of all ages. The tour includes a unique natural history museum and Skyland Park, one of the longest-covered bridges in North America. The cave tour is also short, which makes it easy for everyone to enjoy and want to come back. It is ideal for July when the weather is warm and sunny. On this tour, you will learn about the cave's ecosystem and how it has changed over time. The term will include a segment of the cave where you can explore the actual remains of an ancient forest. Furthermore, you will see fossils from animals roaming in the shelter many years ago. July - Cave Without a Name Tour is an incredible tour that will greatly excite and surprise the people that attend for its beauty. This tour is ideal for family reunions and friends because it is inexpensive and easy to book. It is best for July when the weather is warm and sunny; hence suitable for cave exploration.
Jul 1, 2023
to
Jul 31, 2023
Aquatica San Antonio
Schedule
Do you try to go to a water park for almost every vacation just to enjoy adventurous water rides? When I say adventurous water rides, I mean true adventure that is almost heart stopping fun like getting in a pool with stingrays all around gliding or getting aboard a tube slide and then experiencing pure pitch black darkness by stepping out on the edge. These rides are called Stingray Encounter and Woohoo Falls, respectively, and they can be found at one of the best marine life water parks in San Antonio, Tx. And, that park is called the Aquatica. Come in July and you can have the time of your life, full of fun and rides all day. However, not just rides but food fun too. The food at the Aquatica is one of much variety from quick on the go snacks like the Big Surf Snacks to wraps, salads, hot dogs, etc. at the Mango Market and even a sit down restaurant like Waterstone Grill for a fresher healthier treat.