San Antonio, TX Theme Parks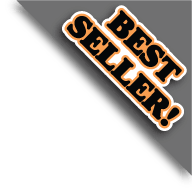 Get ready for exciting thrill rides, adventures for the entire family, water slides, tons of mouthwatering theme park food and live shows all at San Antonio's Six Flags Fiesta Texas! This famous theme park is one of the most popular in the United States, and it is clear why once you step inside of its gates. The park is home to thrill rides, family rides, kids rides, and water rides, so you're sure to find something for every member of the family; people of all ages will have a blast. There are more than 200 acres of land, 49 rides, and plenty of other attractions. Do not pass up this awesome chance to visit!
Available 162 days between Feb 1 & Sep 27
Feb 03
N/A
Sold Out
Feb 04
N/A
Sold Out
Feb 05
N/A
Sold Out
Feb 06
N/A
Sold Out
Feb 07
N/A
Sold Out
Feb 10
N/A
Sold Out
Feb 11
N/A
Sold Out
Feb 12
N/A
Sold Out
Feb 13
N/A
Sold Out
Feb 14
N/A
Sold Out
Feb 18
N/A
Sold Out
Feb 19
N/A
Sold Out
Feb 20
N/A
Sold Out
>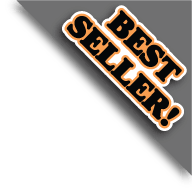 Conquer the Great White or Steel Eel coasters, swim with a beluga whale, and learn about fascinating wildlife all in one place - SeaWorld San Antonio! At this famous theme park, guests can catch shows, interact with animals, and make memories that will last a lifetime. Dive into this incredible underwater kingdom to see some of the most amazing marine animals. With so many things to do at Sea World, you won't ever have to worry about being bored! From exhilarating rides and interactive exhibits, to exciting shows filled with the colors and exotic animals of the sea, it's safe to say that a visit to will always result in the adventure of a lifetime.
Available 204 days between Feb 22 & Jan 3
Feb 24
N/A
Sold Out
Feb 25
N/A
Sold Out
Feb 26
N/A
Sold Out
Feb 27
N/A
Sold Out
Feb 28
N/A
Sold Out
Mar 02
N/A
Sold Out
Mar 03
N/A
Sold Out
Mar 04
N/A
Sold Out
Mar 05
N/A
Sold Out
Mar 06
N/A
Sold Out
>

By Date: