San Antonio Activities: Dining, Attractions, Museums and Theme Parks
San Antonio, Texas Activities including Attractions,
SeaWorld
and
Splashtown
Theme Parks, Carriage Tours, Museums, RiverWalk Dining at the
Hard Rock Cafe
and More
San Antonio Most Popular Activities
Exclusive Online Offer: Buy 1 Get 1 Free
Click for More Information






One-of-a-kind Rio San Antonio River Walk Cruises take you on exciting sightseeing tours along the famous San Antonio River Walk.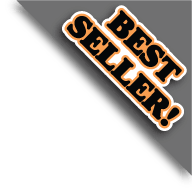 Exclusive Online Offer: 3 Days for Price of 1 Day
Click for More Information






The underwater experience at SeaWorld is one you won't want to miss with exhilarating rides, unique adventures, and incredible once-in-a-lifetime encounters with the most amazing marine life!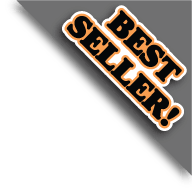 Six Flags Fiesta Texas offers entertainment for any age, with thrill rides for the adrenaline junky, family rides for all to enjoy, kid's rides for the littlest of patrons, and even a water park to cool off in.
May 24
10:30 AM
to
10:00 PM
May 25
10:30 AM
to
10:00 PM
May 26
10:30 AM
to
10:00 PM
May 27
10:30 AM
to
10:00 PM
Jun 01
10:30 AM
to
10:00 PM
Jun 08
10:30 AM
to
10:00 PM
>
With a wide variety of underwater and desert creatures calling San Antonio home, visitors and locals alike find the interactive displays exhibits and shows to be a delight. Bring the kids for opportunities to let their imaginations soar as they watch sharks, tortoise, countless fish, and on select days, a whimsical mermaid swims through the tanks of the Aquarium.
Aquatica, Seaworld's Waterpark is a marine life themed park. You can have an exciting time with the underwater creatures in up-close interactions. As well as sandy beaches for relaxing and enjoying the sun, and thrilling roller coasters and other rides for added fun! At Aquatica, you can really enjoy yourself in their luxury hotels and all of the amenities of an island resort!
Available 99 days between May 25, 2019 & Sep 22, 2019
View Schedule
May 28
N/A
Sold Out
May 29
N/A
Sold Out
May 30
N/A
Sold Out
>
Explore San Antonio like never before with these immersive Grand History City Tours. Whether you embark upon one or both, you can explore this city and uncover its history.
Available 56 days between May 24, 2019 & Jul 18, 2019
View Schedule
When you visit San Antonio with your family, don't just take a walking tour or a bus trip around the city. See all the sites you came for and more when you purchase the San Antonio Explorer Pass that allows you to choose from several attractions.
With the Downtown Delicacy San Antonio Food Tour, you will love sampling cuisine specially prepared for you along the 5-stop journey you make while learning from your guide about the town's rich history.
Available 64 days between May 25, 2019 & Dec 29, 2019
View Schedule
May 27
N/A
Sold Out
May 28
N/A
Sold Out
May 29
N/A
Sold Out
May 30
N/A
Sold Out
May 31
N/A
Sold Out
Jun 03
N/A
Sold Out
Jun 04
N/A
Sold Out
Jun 05
N/A
Sold Out
Jun 06
N/A
Sold Out
Jun 07
N/A
Sold Out
Jun 10
N/A
Sold Out
Jun 11
N/A
Sold Out
Jun 12
N/A
Sold Out
Jun 13
N/A
Sold Out
>