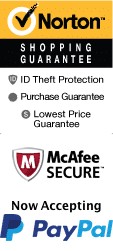 Guinness World Records Museum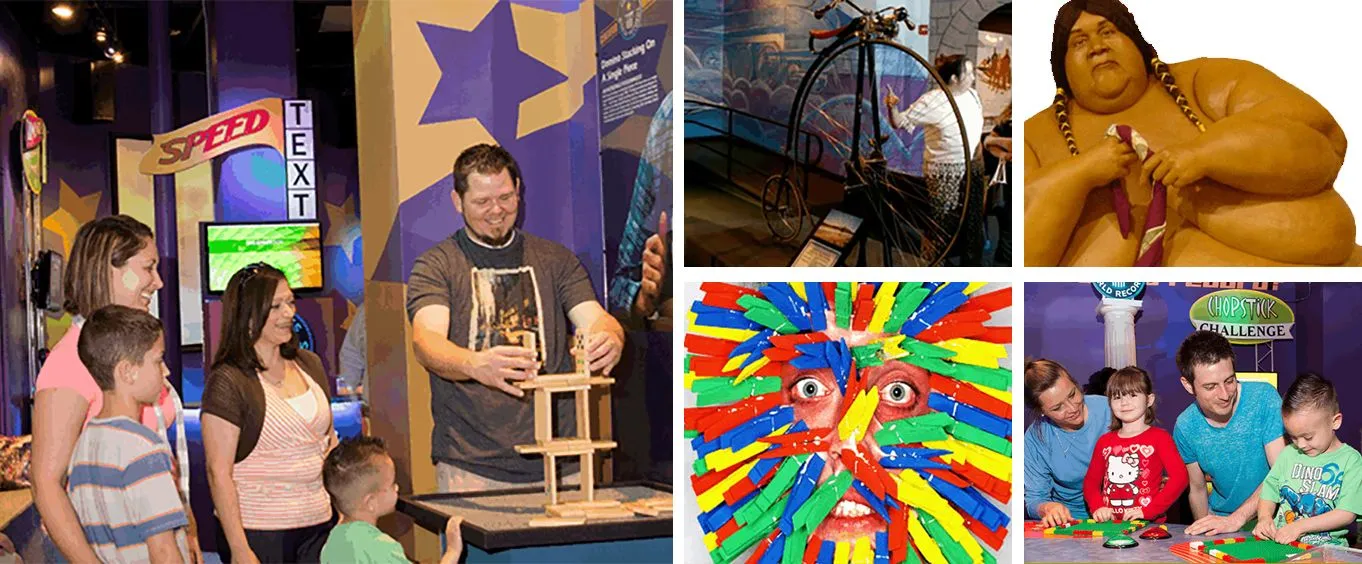 Guinness World Records has more than 53,000 records in its collection. The United Arab Emirates is the country with the most records!
Experience the wildest and the wackiest of things at the Guinness World Records San Antonio interactive attraction! This family-oriented centre provides a multitude of ways to enjoy some awesome exhibits that will entrance and thrill. There are so many things to learn and discover, so be sure to stop by the next time you are in the San Antonio, TX area.
The Guinness World Record for longest time having slept is 264 hours. The longest kiss lasted for 58 hours, 35 minutes and 58 seconds.
This colorful center is dedicated to providing a window into the most awe-inspiring and death-defying acts of skills. Guests will be able to explore 16 different galleries featuring interactive exhibitions. Some of the features include videos and touch screens with games and more. This truly brings the displays to life, allowing visitors of all ages to enjoy something new and learn about the world around them. The entire displaying area stretches to an astonishing 10,000 square feet. Plus, the San Antonio location is the first and only location in which guests can even attempt to defeat their own World Records!
About the Brand New Attempt Arena
Have you ever wanted to be a Guinness World Record holder? Now is your chance! Step inside the exhilarating Attempt Arena where you will be able to have the opportunity to defeat various world accomplishments and conquer the title for yourself! It's sure to be a cool addition to your Guinness World Records Adventure.
A few of the most difficult records to break include: The Heaviest Weight Supported by Human Tongue, Longest Javelin Throw, and The Tallest Man in the World.
This location also features other attractions which offer tons of fun for those who patronize the display. Patrons can decide to book admission as well as attractions such as Ripley's Haunted Adventure and Tomb Rider 3D. And do not forget to purchase a sweet snack at the snack bar or purchase a souvenir to remember your vacation to San Antonio, Texas!
The other attractions that guests can choose to add into a combo pass include:
Some easy World Records to break include Most CDs Balanced on One Finger and Most TShirts Put on in 1 Minute.
Ripley's Haunted Adventure
This activity is sure to be a blast for all ages. Head out on a haunted adventure where you will trek through the most haunted mansion in San Antonio. Filled with grotesque, live actors, this experience spooks with special effects and a million-dollar haunted house with amazing flair.
Tomb Rider 3D
The Tomb Rider 3D ride puts you against your friends and family for a fun and competitive adventure. Blast the monsters in the tomb of the Egyptian god, Anubis and try to get the high score!
Just for fun, the Top 10 Guinness World Records include:
Longest Time in an Abdominal Plank Position
Shortest Living Woman
Widest Mouth
Highest Vehicle Mileage
Largest Living Cat (an adult male liger at Myrtle Beach Safari)
Most Alternative Control Methods Used to Complete Dark Souls
Longest Nose on a Living Person
Tallest Man Ever
Longest Time Breath Held Voluntarily
Oldest Person Ever
Whether you want to try your own record-breaking skills or just want to take a look at the wildest and wackiest parts of human nature, a visit to the Guinness World Records Museum San Antonio is certain to be a memorable time!
Frequently Asked Questions for Guinness World Records Museum:
What amenities are available?

There is a souvenir purchasing point onsite as well as a snack bar.

Is parking available?

329 Alamo Plaza, directly across from the historic Alamo. There is plenty of nearby parking for a variety of fees.