San Antonio Aquarium

6320 Bandera Rd San Antonio, TX 78238
1-800-987-9852
Description
San Antonio Aquarium Photos (11)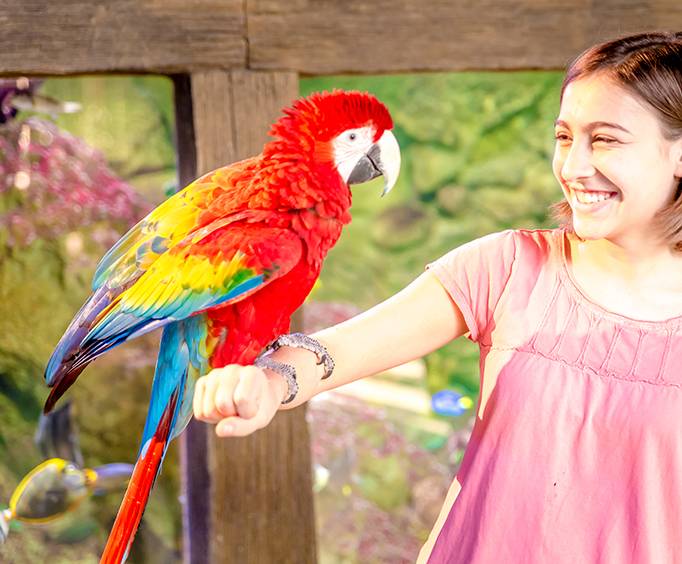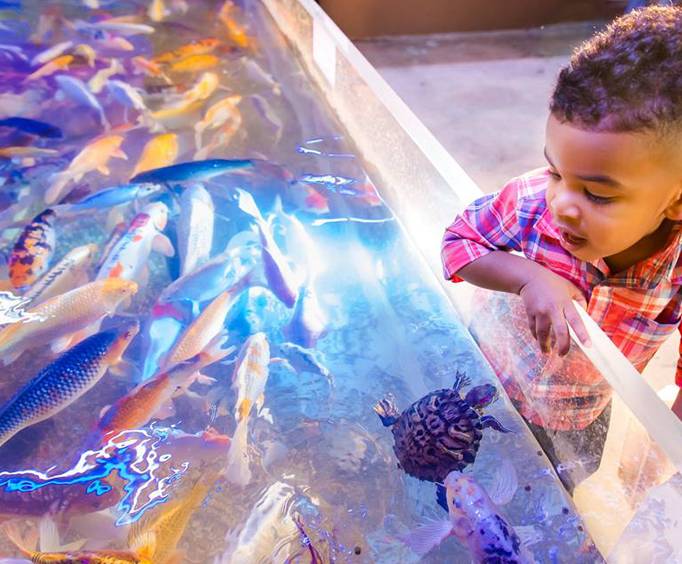 Located in the heart of Texas, San Antonio is home to an abundance of fantastic activities; one of the local favorites is the San Antonio Aquarium, which is home to a wide variety of underwater creatures.
Sure to delight all ages, the aquarium features everything from colorful lorikeets reptiles, sharks, and marine life. Watch the jellyfish float lazily in their tanks or get up-close-and-personal with stingrays at the touch tank. No matter which animals are your favorite, you're bound to learn tons through the interactive displays, exhibits, and daily shows.
Stingray Touch Tank
Dip your hands into the cool water and watch in amazement as stingrays brush up against your fingers. The touch tank is perfect for those young aquarists who have an appreciation for the rays.
Aviary Experience
If you have a fondness for feathery friends, head to the aviary. It is home to lorikeets, toucans, and macaws, and it allows guests to interact with these colorful creatures for a memorable experience. Food for the birds can be purchased and you will find the Parakeets and Lorikeets will come perch on your in hopes for a tasty treat.
Rain Forest and Desert Experience
Here, guests will be able to see a variety of reptiles, amphibians, and more. From lizards and frogs to everything in between, this wondrous world is bursting with new things to discover. These creatures all come from diverse areas of the globe, whether it's a wet rainforest or an extremely dry desert.
Giant Pacific Octopus
The Giant Pacific Octopus is the largest species of octopus in the world and one calls this aquarium home! It is a gentle, intelligent creature and it is a one of a kind experience to be able to watch him float around in his massive glory.
Mermaid Experience
On select dates, guests will be able to see a magnificent mermaid as she visits the San Antonio Aquarium. See this legend as she swims and plays, and be sure to take photos to capture the memories!
Daily Shows
Various shows run throughout the day within the park and offer even greater insight to the reptiles, birds, and even the Giant Pacific Octopus. These are complimentary to all guests.
With so many things to do and see, it is no wonder that the San Antonio Aquarium is one of the favorite attractions among locals. Discover a world like no other with underwater realms, rainforests, and plenty more to explore.
Pony Rides, Roller Coaster, Merry-Go-Round, and I-Guana Jump Bounce House (additional cost)
After a day visiting and interacting with the aquatic wonders of the world, give your warm-blooded friends some love with a pony ride. And, for the youngsters, there is an exciting kiddie roller coaster and merry-go-round. Finally, the I-Guana Jump Bounce House with its sister facility offers kids under 17 crazy fun blow-up obstacles to bounce, joust, and play on.
Feeding Experience (additional cost)
Get your hands-on fun with the animal feeding experiences that are offered. This activity is wonderful for all ages and gives guests the opportunity to feed some of the aquarium's residents, including sharks, rays, fish, birds, and some reptiles.
Reviews
4.3 | 3 reviews
Kyrstain Chandler
Weatherford, TX
✓
Verified Traveler
"It was a neat place."
It was a neat place. Hassle free to get in. Our son enjoyed it.
Wendy Thibodeaux
Gloster, MS
✓
Verified Traveler
"Lots of hands on."
Lots of hands on. Nice break from the heat kids loved it.
Tiffany Sodachanh
River Ridge, LA
✓
Verified Traveler
The aquarium was awesome! Very hands on for children! We really enjoyed it!
SAN ANTONIO TX
HOTELS & VACATION PACKAGES
MOST POPULAR THINGS TO DO
IN SAN ANTONIO TEXAS
Book Now!