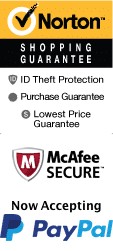 San Antonio Aquarium - Visit the Aquarium San Antonio
Click for More Information

Exclusive Online Offer: Buy 1 Get 1 Free
(Must purchase in advance online or toll-free at 1-800-987-9852)
6320 Bandera Rd San Antonio, TX 78238
1-800-987-9852
Chat Now
Having opened in 2014, the San Antonio Aquarium is home to a variety of underwater creatures, this is a favored attraction for visitors and locals alike. All ages enjoy the colorful lorikeets, reptiles, sharks, and marine life at this aquarium in San Antonio. Watch jellyfish float lazily in their tanks or get up-close-and-personal with stingrays at the touch tank. No matter which of the aquarium inhabitants are your favorite, you will find thrills at all the interactive displays, exhibits, and daily shows. Most visitors take 2 to 3 hours to explore the 50,000-square-foot San Antonio aquarium. Guests will get full-day access with their San Antonio aquarium tickets.
San Antonio Aquarium (Acuario San Antonio) Stingray Touch Tank
Dip your hands into the cool water and watch in amazement as stingrays brush up against your fingers and even let you pet them. The touch tank is perfect for the young and the young at heart who have an appreciation for the rays.
Aviary Experience at the Aquarium in San Antonio
Home to lorikeets, toucans, and macaws, the aviary is where you can greet colorful feathery friends and interact for a memorable experience. You can purchase bird food, and the Parakeets and Lorikeets will perch on you in hopes of receiving a tasty treat.
Rain Forest and Desert Experience Aquarium San Antonio TX
This wondrous habitat you will discover bursting with a variety of reptiles and amphibians, including lizards and frogs. The wet rainforest and extremely dry desert experiences provide glimpses into the home lives of these amazing creatures from diverse areas of the globe.
Giant Pacific Octopus
The aquarium is home to the Giant Pacific Octopus, the largest species of octopus in the world! Watch this gentle giant float around in a massive glory of color and grace. It's a one-of-a-kind highlight of the visit you won't want to miss.
Mermaid Experience
On select dates, you can see a magnificent legendary mermaid swim and play. Be sure to capture the memories by snapping photos of your new friend!
The Aquarium San Antonio Daily Shows
Throughout the day, various complementary shows run, highlighting the habits and propensities of the reptiles, birds, and even the Giant.
Feeding Experience
You can purchase food for the sharks, rays, fish, birds, and some reptiles, enjoy hands-on fun and watch the fascination and wonder of the kiddos as they feed their favorite residents. Food for you and your warm-blooded companions is also available at concessions stands.
Pony Rides, Roller Coaster, Merry-Go-Round, & Iguana Jump Bounce House
After visiting and interacting with the aquatic wonders of the world, on the grounds, you will find that for an extra cost, you can treat the kiddos to pony rides, roller coaster rides and merry-go-round rides. Not to forget the reptile friends you just made, there's also an iguana jump bounce house, offering kids under 17 crazy, fun blow-up obstacles to bounce, joust and play on.
Discover a world like no other right in the San Antonio with the underwater realms, rainforests, and desert experience you find at the center and find some unique items in the gift shop to remember this incredible attraction on your next family fun vacation. This aquarium San Antonio TX is sure to impress! Be sure to book a vacation package or book one of the hotels near San Antonio Aquarium for a remarkable getaway.
Reviews

Kyrstain Chandler
Weatherford, TX
✓
Verified Traveler
It was a neat place. Hassle free to get in. Our son enjoyed it.

Wendy Thibodeaux
Gloster, MS
✓
Verified Traveler
Lots of hands on. Nice break from the heat kids loved it.

Tiffany Sodachanh
River Ridge, LA
✓
Verified Traveler
The aquarium was awesome! Very hands on for children! We really enjoyed it!

Maricela Martinez
Pasadena, TX
✓
Verified Traveler
1st going to the aquarium we took our grandkids they had lots of fun especially feeding and touching the fish,turtles and seeing the parrots they enjoyed every thing over all
Frequently Asked Questions for San Antonio Aquarium - Visit the Aquarium San Antonio:
What is included in the admission price for San Antonio Aquarium ?

You can visit the Stingray Touch Tank, the Aviary Experience, the Rain Forest & Desert Experience, the Giant Octopus, enjoy complimentary shows and on select dates watch the legendary mermaid!

Approximately how long could a customer plan to spend at San Antonio Aquarium ?

Guests generally spend about 2 to 3 hours.

Does The San Antonio Aquarium accommodate languages other than English?

Spanish tours can be arranged by calling the aquarium in advance.

What amenities are available?

On site, there is a gift shop, and for an extra cost, there are pony rides, a roller coaster, a merry-go-round & an iguana jump bounce house for the kids.

Does the San Antonio Aquarium offer any special features?

There is an interactive ray tank where you can pet the rays. For nominal costs, you can feed sharks, rays, fish, birds and some reptiles.

Are wheelchairs and strollers available? Is there a rental fee?

Wheelchairs are free. To check out a wheelchair, you must show a driver's license.

Is the San Antonio Aquarium handicap accessible?

Yes.

Is photography & video recording allowed?

Non-flash photography is permitted.

For what ages is the San Antonio Aquarium appropriate?

The aquarium is appropriate for all ages.

Is parking available at San Antonio Aquarium ? Is it free?

Free parking is provided.
Book Now!

Exclusive Online Offer: Buy 1 Get 1 Free