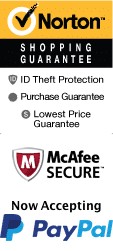 Go Rio San Antonio River Cruises : Boat Rides San Antonio Riverwalk
849 E. Commerce Street San Antonio, TX 78205
1-800-987-9852
Chat Now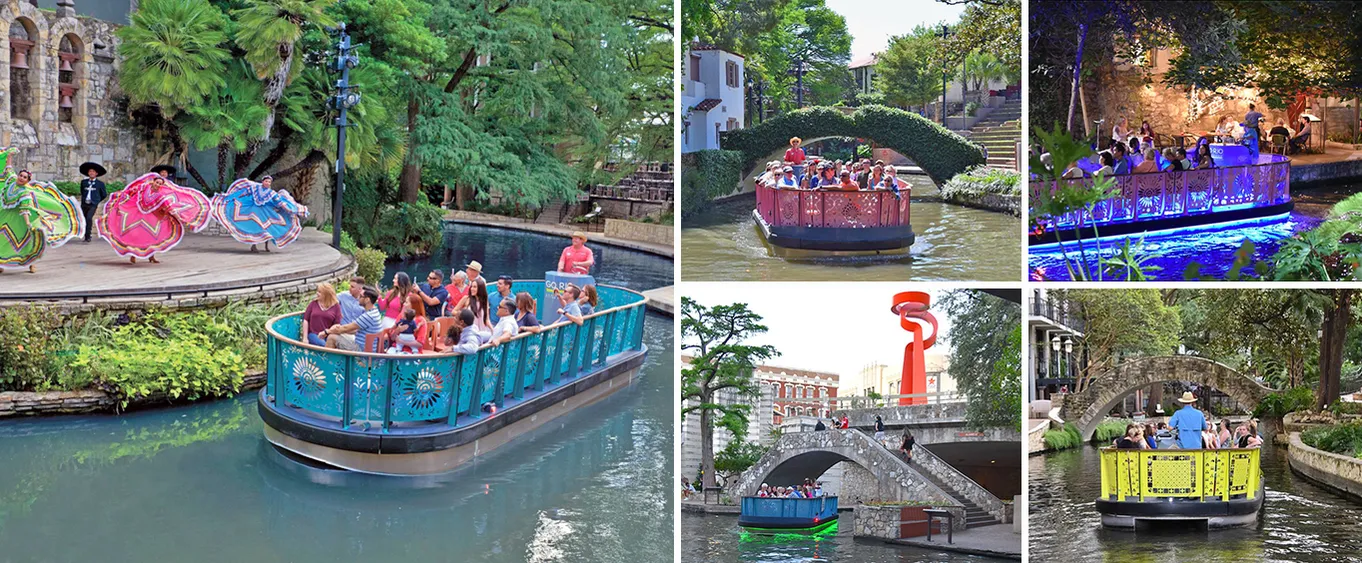 Uncover the marvels of picturesque and historical San Antonio, TX, like never before aboard an amazing sightseeing cruise with this Narrated River Cruise. These vibrant, lively and eco-friendly cruises provide visitors a one-of-a-kind experience.
Book Your River Walk Boat Ride today to have an amazing San Antonio Boat Ride Experience and See the Beautiful San Antonio Riverwalk.
Along your sparkling San Antonio River Walk boat tour route are various restaurants, attractions, and historic buildings that have made the Riverwalk. The Riverwalk draws millions of visitors each year, and the ideal choice for seeing this significant piece of local history is Go Rio Narrated River Cruises. Throughout these San Antonio Riverwalk Boat Tours, your knowledgeable guide shares fascinating info and stories about the city.
Each boat tour San Antonio lasts approximately 35 minutes, making this a coveted tour to plan as part of your getaway. Take a river boat cruise any time during your stay, since cruises head out approximately every 15 minutes from 10 AM until 10 PM. Your cruise will provide you with tons of information and sightseeing opportunities while granting you utter enjoyment and the relaxation of cruising itself. There are several different boarding points and your ticket allows you to take your cruise at any point, so you can totally customize your experience on the boats.
About the Go Rio San Antonio River Cruises Boats: Experience some of the best boat rides San Antonio offers with a trip on these Go Rio Cruises! Board your San Antonio river boat and experience a fun San Antonio Riverwalk Cruise the next time you visit Alamo City. A San Antonio Riverwalk Boat Ride is sure to be an amazing time!
Rio San Antonio Cruises only electric riverboats so they don't pollute the pristine river water for which the city is known on the River Boat Tours San Antonio, and they provide quiet, relaxing cruises. The brightly-colored boats accommodate up to 40 passengers at a time, and each boat is headed by a knowledgeable and fun captain. Fully-certified under San Antonio licensing laws, the operations run smoothly and have provided fun for thousands.
About the GO RIO Beverage Bar and Retail Location
Since alcohol and drinks are allowed on the boats, be sure to purchase a delicious margarita, beer, soda, or water to sip on as you cruise along the gorgeous sparkling waters. The gift shop onsite also features some awesome souvenirs and items like sunscreen should you need to purchase anything for your riverwalk boat tours San Antonio adventures.
About the San Antonio Riverwalk
WIth 15 miles of attractions, restaurants, shopping opportunities, and historic landmarks, the Riverrwalk is San Antonio's most iconic place to visit. As well as being home to the Alamo, the Riverwalk features some other amazing places. Whether you want to spend the day exploring the colorful Mexican-influenced culture of the city or want to get in some shopping, there's something for everyone, and the San Antonio Riverwalk Boat Tour allows you to explore the area.
The Alamo

: The site of the Battle of the Alamo, the Alamo is perhaps one of the most iconic historic landmarks in the country. It is the site of Texas Independence and is synonymous with Texas history. Visitors can explore the Alamo Church for free and for a fee explore the Alamo museum and its grounds.
San Fernando Cathedral

: This Historical Landmark was constructed in the 1730s and served as a Catholic church. Today, visitors can attend events at the church or take a tour of its beautiful architecture.
Restaurants on the Riverwalk


No matter what kind of tastes you have, there are many restaurants among the Riverwalk to enjoy. Take a walk on the wild side at the Rainforest Cafe, enjoy seafood and pop culture at Bubba Gump Shrimp, or dine where movie stars and singers have dined at Little Rhein Steakhouse.
Shopping at the Riverwalk


For those looking to get in some amazing shopping opportunities, there are plenty to be found on the Riverwalk. Home to the Historic Market Square and La Villita, two places known for their artisan goods and amazing local art, the Riverwalk is brimming with opportunity. Guests who are looking for a more modern retail experience can also check out the Shops at RiverCenter.
Rio San Antonio Riverwalk Boat Tours San Antonio offer a family-friendly San Antonio River walk boat tour, and allows visitors to learn about the city of San Antonio and the River Walk, so be sure to get out on the water and see the sights from 'the soul of San Antonio.' Enjoy a fully-narrated cruise while seeing incredible architectural feats, fun things to do, and historic sites, and enjoying cultural music aboard this unforgettable adventure. Enjoy an extremely unforgettable vacation to San Antonio by booking a Go Rio San Antonio Cruise ticket today.
What To Expect:
1

Arrival

When you arrive at the Riverwalk, you can choose to enjoy restaurants, shopping, or other activities at your leisure. When you are ready, head to one of the boarding locations to catch your cruise at your leisure. Cruises head out every 15 minutes. You will check in and then embark on the tour.

2

On the Cruise

After you board the Go Rio boat, you will be able to sit back and relax as you are taken along the riverwalk. The cruise is narrated and gives insight to the history, culture, and local life of San Antonio and the Riverwalk. The boat itself is eco-friendly and can carry up to 40 passengers per boat. It operates with an electric motor so it is both quiet and eco-friendly. The cruise lasts approximately 35 minutes.

3

Departure

After the cruise, you will disembark and be able to enjoy everything else that the Riverwalk has to offer with new information about San Antonio and its history.

4

Visit the GO RIO Beverage Bar

Since the tickets are not time-contingent, guests can choose to visit other Riverwalk attractions before or after their cruise, including the GO RIO Beverage Bar and gift shop. The beverage bar serves up cocktails and drinks which can be taken on the boat to enjoy during your cruise.
Reviews

Nicole Laas
TX
✓
Verified Traveler
Easy online check out! Staff located outside to greet guests with smiles and enthusiasm! Employee to issue tickets was busy and staff kept me entertained and comfortable while i awaited her to service me. Highly recommend services here for in or out of town guests!

Felicia Mares
TX
✓
Verified Traveler
"Great customer service."
Great customer service. Will be using these services again.

Sha-de' Sharpe
TX
✓
Verified Traveler
"The Riverwalk Cruise was time well spent"
The riverwalk cruise was time well spent! It was nice to hear the history and see all the sites along the riverwalk. Out tour guide was funny as well.

Ana Martinez
TX
✓
Verified Traveler
"It was an awesome experience."
It was an awesome experience.
Tip: Wear sunglasses
Frequently Asked Questions for Go Rio San Antonio River Cruises : Boat Rides San Antonio Riverwalk:
Is Go Rio San Antonio River Cruises : Boat Rides San Antonio Riverwalk handicap accessible?

Yes. All barges are ADA accessible. Daily shuttle can accommodate 2 wheelchairs per barge. Boarding ramps are available. Reasonable accommodations are always provided.

For what ages is Go Rio San Antonio River Cruises : Boat Rides San Antonio Riverwalk appropriate?

All ages, even infants, are allowed on the cruise.

What type of seating does it have?

It has chair seating.

What type of parking do you have?

Paid city parking is available nearby.

Approximately how long is the cruise?

The narrated cruise is approximately 35 minutes.

How many decks or levels are there aboard the Go Rio San Antonio Riverwalk Cruises?

There is one deck on the boat.

What lake or river does it cruise on?

San Antonio River, which goes through the heart of the city and along the River Walk.

How many passengers does the boat hold?

Approximately 40 passengers

What is the dress code?

The dress code is casual.
Book Now!