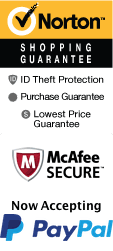 YOUR PEACE OF MIND IS OUR TOP PRIORITY
Should you need to cancel at any time, you have up to 48 hours from your vacation start date to do so for a 100% future travel credit.
Things to Do in San Antonio in March 2021
Spring is coming, and the weather is warming up, meaning it is the perfect time to get out and experience the fun of San Antonio's finest theme parks and attractions. Whether you want to see Shamu at SeaWorld or ride the Joker coaster at Six Flags, you can have a blast! There are plenty of shows, museums, and other attractions as well as hotels. So no matter your tastes, you will have a memorable March 2021 vacation.

Top March Things To Do In San Antonio
Mar 1, 2021
to
Mar 31, 2021
San Antonio Aquarium
Schedule
The San Antonio Aquarium provides guests with endless opportunities for a fun-filled entertaining day, making it the perfection choice for a dreary March activity. Because there are such a large variety of fun things to do, the aquarium is the perfect destination for individuals of all ages. Open 7 days a week, Aquarium visitors will have the opportunity to interact with lorikeets, observe sharks and other marine life in their natural habitats, and learn about some of the most mysterious underwater creatures! There is even a special Mermaid Experience on some days that allow guests to witness a marvelous underwater production. On average most visits take around 2 to 3 hours but if visiting with smaller children please allow a little extra time. The San Antonio Aquarium also offers pony rides, a roller coaster, merry-go-round, and even a jump bounce house allowing guests to enjoy year round. When it is not the greatest weather outside do not let that stop a March visit to the San Antonio Aquarium. The place where fun is ready to take you on a wild ride!
Mar 1, 2021
to
Mar 31, 2021
San Antonio Alamo Helicopter Tours
Schedule

If you've always wanted to fly, this is your chance to tour in San Antonio and be a part of the San Antonio Alamo Helicopter Tours. You can invite all of your co-workers to have fun. You can even plan to take pictures from the helicopter. If you want to stay overnight, you can plan to stay at the Hotel Contessa. You'll get a chance to eat breakfast at your hotel. The hotel may have a souvenir shop. You can take the time to find your mom or dad something nice. If you want to shop at the local mall, you can stop into the Ingram Park Mall. There's tons of games and fun there. Of course, you can walk around the mall and window shop. You'll have a nice time with your friends and family. In conclusion, you've been working hard. It's time for you to have a little fun. You can tour the San Antonio Alamo Helicopter Tours with your wife or co-worker. If you want to have fun taking pictures, this is your chance to finally show off your skills. Hotel Contessa will top the whole trip off.
Mar 1, 2021
to
Mar 31, 2021
Extreme Escape
Schedule
Those who wish to look for a good time and find family-orientated entertainment, then look no further at the Extreme Escape venue. Located in the big city of San Antonio, Extreme Escape provides numerous activities for participants to enjoy as they hold Escape rooms for individuals to solve different puzzles and clues. Specifically, these puzzles and clues include trying to be able to escape these rooms to win, to which these games are not only challenging but fun for all ages. Extreme Escape's upcoming schedule from March 10 to March 16 is listed on the
"Vacations Made Easy"
website. Anyone interested in more information on Extreme Escape and other event venues can visit that very website and find out how they can get enrolled in any of these events. Getting enrolled takes no difficulty as one can also look out for future event activities as well by visiting that website.
Mar 1, 2021
to
Mar 31, 2021
LEGOLAND Discovery Center - San Antonio
Schedule
Visiting LEGOLAND Discovery Center in San Antonio During March March is the perfect time to head over to the LEGOLAND Discovery Center in San Antonio. This discovery center has so much to offer for kids and will truly make memories they will never forget. LEGOLAND has something for everyone and will not disappoint. It is the perfect day get a way for small kids and families. You can sit back and let the kids run wild and enjoy all LEGOLAND has to offer. LEGOLAND is also very educational and teaches the kids all about how legos are created.March is great time to visit because kids are still in school so this is the discovery centers down time and you will have less crowds to fight though. With a small museum to walk through this trip is a fun way to spend the day and learn a little bit about the toys they love to play with the most.
View all events occurring during your stay