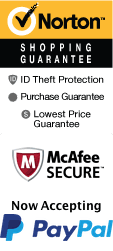 YOUR PEACE OF MIND IS OUR TOP PRIORITY
Should you need to cancel at any time, you have up to 48 hours from your vacation start date to do so for a 100% future travel credit.
Things to Do in San Antonio in May 2021
Summer is here! Celebrate with a trip to one of the water parks or theme parks in San Antonio. They are the perfect places to burn off some energy and enjoy some thrilling rides along the way. San Antonio is home to plenty of other attractions as well, from the beautiful River Walk and its many shops, restaurants, and boutiques, to the historic Alamo and Buckhorn Saloon and Museum. You are sure to find something to entertain on your May 2021 trip!

Top April Things To Do In San Antonio
Apr 1, 2021
to
Apr 11, 2021
San Antonio Aquarium
Schedule
April in San Antonio is a perfect 80 degrees on average with only a handful of rainy days per month, it's the perfect time of year to do an outdoor even for the entire family. This April, make sure you include the San Antonio Aquarium on your list of things to do during this amazingly perfect spring weather season. Grab the kids and get your whole family outdoors as you discover different sea animals, birds, rare finds and more. There are unique experiences at the San Antonio Aquarium that you can't find hardly anywhere else. Make memories you won't forget as you touch a sting ray, look a toucan in the face and watch a giant octopus float around. Keep the magic coming for your entire family with all of the many amazing things to experience at the San Antonio Aquarium that will keep your family talking and reminiscing for months to come.
Apr 1, 2021
to
Apr 30, 2021
San Antonio Alamo Helicopter Tours
Schedule

If you plan a vacation to San Antonio for the adventure helicopter tour, April is the best time to go because of the weather being so pleasant during this time of the year. With this tour, you get a fantastic view that allows you to see some of the most delightful eye catching sights. This helicopter tour includes headsets so you can hear the tour guide. Clearly, the hotel picks -up and drops off gratuities, all taxes, fees, and handling charges. Photographers especially enjoy this tour because of all of the various sights to see, making it all the memorable and giving them the opportunity to share with family and friends. If the weather should fair poorly, you will get a full refund or a booking scheduled for another day of your choice. If you are looking for a romantic tour, the Custome SunsetbTour is also available. If you love watching the sun-set, this tour will satisfy you 100%.
Apr 1, 2021
to
Apr 30, 2021
Buckhorn Saloon & Museum
Schedule
April is a time of comfortable weather, as well as spring break for schools, so take a trip to the Buckhorn Saloon and Museum. Your family is sure to have a blast visiting this 131-year-old venue, which includes interactive exhibits, a saloon with tasty food and beautiful wildlife art. The venue features two museums with unforgettable exhibits, such as The American Sideshow, which features videos of amazing oddities, and the Carnival of Curiosities with activities and optical illusions. Learn about different forms of wildlife through the exhibits, such as the 78 Point Buck, which features a white tale buck, and give yourself a dose of history while exploring the saloon. When you are finished exploring the museum, treat yourself to a delicious meal or beverage in the saloon, and be sure to check out the mugs, cowboy hats and knives in the on-site gift shop. A day at the Buckhorn Saloon and Museum is a great way to enjoy a warm April day, all while providing an educational experience even when school is on break.
Apr 1, 2021
to
Apr 30, 2021
Extreme Escape
Schedule
The Extreme Escape location in San Antonio is a great venue to visit in the heart of April. The venue has four different themed escape experiences for you to enjoy during your visit. While the Mutiny and Trapped Below attractions are praised for there appeal, predominately with families bewildered and baffled by puzzles, and children of age nine or above. While the Undead and Master Illusion attractions are more suitable for more mature audiences seeking thrill or excitement. Special effects such as props and smells have been added to our mystic crypts to enhance the experience you are sure to enjoy at our San Antonio location. With over 700 reviews on the website known as Trip Advisor, 718 reviews rated the experience in a category of excellence, and 50 reviews gave a very good experience. After you visit in April, feel free to venture out into the city were you will find over 900 restaurants within a five mile radius from the San Antonio venue, and over 30 other attractions in the surrounding area.
View all events occurring during your stay