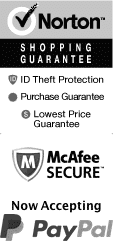 Things to Do in San Antonio in April 2024
Alamo City is a beautiful and historic place to visit, and guests will have an amazing time experiencing all of its April attractions, activities, and more. Do not miss out on the chance to explore the Alamo, the Riverwalk, and more during a fun spring getaway.
Top Things To Do In San Antonio in April
Apr 1, 2024
to
Apr 30, 2024
San Antonio Aquarium
Schedule

Visiting the San Antonio Aquarium in April is a great idea. Spring temperatures allow comfortable exploration of the varied exhibits. It's a perfect educational outing when school holidays coincide. The lively atmosphere is heightened by the birth of new marine creatures during this season. Witness interactive touch pools, bird and reptile interactions, and feedings that happen more frequently this time of the year. The magical underwater world, coupled with blooming spring surroundings, promise an unforgettable experience.
Apr 1, 2024
to
Apr 30, 2024
Trapped Below: Underground Escape Room Adventure at Extreme Escape San Antonio
Schedule
Apr 3, 2024
to
Apr 28, 2024
Hopscotch Immersive Art Experience
Schedule
April is the perfect month to visit Hopscotch in San Antonio, as it ushers in a soothing climate ideal for exploring this immersive art experience. During this time, locally and globally recognized artists display interactive installations that are vibrant, stimulating, and inspiring. Attendees can partake in this sensory-rich celebration, where technology blends with art, offering a unique perspective and unforgettable journey. It's a chance to witness art coming alive, leaving a lasting impression.
Apr 4, 2024
to
Apr 28, 2024
SeaWorld San Antonio: Get Tickets to San Antonio SeaWorld & Aquatica San Antonio Combo Tickets
Schedule
April is an exceptional time to visit SeaWorld, San Antonio. As spring settles, temperatures hover around a comfortable 70°F, perfect for adventuring outdoors. Enjoy the park without summer crowds, and gain a richer experience. Witness seasonal events like the Seven Seas Food Festival, celebrating global cuisine while enjoying live concerts. See inspiring shows and interactive exhibits featuring sea animals up close. Experience thrilling rides and learn about marine conservation in an engaging environment. Embrace the wonder of marine life in April at SeaWorld!
Apr 1, 2024
to
Apr 30, 2024
San Antonio Explorer Pass
Schedule
April is an ideal month to visit San Antonio to utilize the San Antonio Explorer Pass. The moderate spring temperatures allow for comfortable exploration of the city's top attractions. With the flowers in full bloom, take advantage of the unlimited access to the San Antonio Zoo or the Botanical Garden. Enjoy the bustling River Walk, or delve into history with a visit to The Alamo. With the convenience of choosing 3,4, or 5 attractions, you can customize your adventure.
Apr 1, 2024
to
Apr 30, 2024
Grand Historic City Tour
Schedule
April is an ideal month to visit San Antonio's Grand Historic City Tour. With the spring weather, it presents the perfect blend of warmth and cool breezes, ideal for exploring the rich history of the city. The tour covers 18th-century Spanish missions, the Alamo, and Market Square in an air-conditioned coach. With April's vibrant wildflower bloom, the city's innate charm is beautifully amplified, making your tour vibrant, educational, and memorable.