San Antonio, TX Sightseeing Tours
Experience the sights, sounds, and smells of San Antonio with one of these awesome sightseeing tours! Learn the history and culture of this city and its surrounding area for a fun and exciting tour!
San Antonio Sightseeing Tours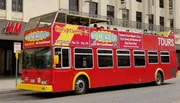 The City Sightseeing Tour San Antonio Tour is a hop-on, hop-off bus tour. Tours leave every 20 minutes at designated stops in downtown San Antonio. The Red Line runs north to south, and the Blue Line runs east to west. On Thursday, Friday, and Saturday evenings, the buses run until 8:00 pm. These tours are wheelchair accessible. All services and buses rain or shine. Tickets are sold on board the bus. Tickets are valid for two days, but only one round trip per day is allowed. Children under 5 are free and do not need a ticket. A trip must be completed within 90 minutes of the time the ticket is purchased to be valid for your trip. There is a maximum of six passengers per bus and 30 passengers per bus tour (24 hours). Excluding special events, up to eight people can ride on buses simultaneously.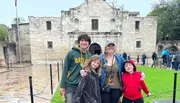 Sightseeing Tours are a great way to experience San Antonio's highlights, but what sets Best of San Antonio Sightseeing Tour apart is how comfortable you'll feel throughout the trip. A climate-controlled vehicle will bring you to the Alamo, the River Walk, and a variety of other iconic locations. A guide will share historical details and fun facts, and the tour includes admission to certain sites. Don't miss out on an easy, informative way to see the city.
Sightseeing tours in San Antonio take on a magical twist with Holly Jolly Hunt's Holiday Scavenger Hunt. This fun-filled quest lets you explore festive displays that adorn the city during the holiday season. Participants use a smartphone app to play the game, following clues that prompt them to search for holiday-themed items around San Antonio. A combination of city exploration and friendly competition, it's a unique way to discover the city's Christmas charm and make lasting memories.
Nov 27
N/A
Dec 04
N/A
Dec 11
N/A
>
Sightseeing Tours just got more romantic with the San Antonio Style Sunset Serenade in the Park. Not your ordinary city tour, this takes you on a scenic river barge cruise that segues into a magical evening in the park. Meandering through lush landscapes, you'll be treated to the Spanish colonial architecture San Antonio is known for. The highlight is the enchanting sunset view while you enjoy a serenade, creating a beautiful memory of your visit.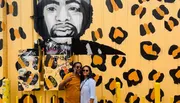 Sightseeing Tours in San Antonio just got a lot more exciting with the Half Day Tour in San Antonio Shenanigans. This adventure offers an immersive exploration of the city's rich history and vibrant culture. Guided by a knowledgeable local, you'll unravel the city's charm by visiting iconic landmarks like the Alamo. This hassle-free tour package accommodates transportation, ensuring a comfortable journey. Not just a sightseeing tour, it's an authentic experience echoing the deep-rooted history and lively spirit of San Antonio.