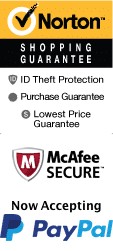 Half Day Tour in San Antonio Shenanigans
434 S Alamo St San Antonio, Texas 78205
1-800-987-9852
Chat Now
Welcome to San Antonio Shenanigans, an exhilarating half-day tour in the heart of magical San Antonio, Texas. Be prepared for an engaging and delightful experience as we guide you through the iconic highlights of the city. This special adventure is an invitation to dive into the rich history, vibrant culture, and captivating landmarks of San Antonio, truly a treat to all your senses.
Our tour kicks off from the famous Alamo, the most visited historical site in Texas, echoing with tales of bravery from a bygone era. Throughout the course of the half-day activities, you'll spend a leisurely four hours engulfed in the local scenery, history, and culture. Comfortable walking shoes are recommended as you'll be traversing a fair few miles absorbing the visual treats the city has to offer. An informed local guide is at your behest, unfolding fascinating stories and sharing intriguing details about the city throughout the tour.
Venture through the bustling San Antonio River Walk, also known as the American Venice. Admire its innumerable scenic spots and vivacious ambience. Delight your taste buds at the historic Market Square, famed as the biggest Mexican market outside Mexico, where a variety of delicious Tex-Mex dishes and delightful street food is on offer. Indulge your senses at the serene Japanese Tea Garden, a peaceful oasis showcasing a compelling blend of oriental and local influences.
San Antonio, a city of deep roots and charming history, fondly preserves its past to share with curious visitors today. Uncover the city's soul at the UNESCO World Heritage-sanctioned San Antonio Missions, telling the story of Spain's expansion into the American Southwest. Get to learn about the renowned King William Historic District, a firm testament to the city's rich German heritage, and considered among the most impressive historic districts in the Lone Star State.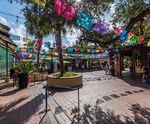 Pass By
El Mercado - Market Square
El Mercado offers an overview of San Antonian culture. There are numerous local vendors that sell their goods here every day. Look through the endless rows of wares, which include gorgeous handcrafted apparel as well as fabrics, jewelry, and works of art. Visitors can also sample regional cuisine from the vendors.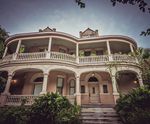 Pass By
King William Historic District
San Antonio's King William Historic District is a fantastic neighborhood. This neighborhood is home to a wide range of amazing old structures and engineering marvels. Additionally, the neighborhood is listed on the National Register of Historic Places. View some of San Antonio's most stunning structures while undertaking this amazing adventure.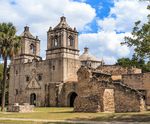 Stop at
Mission Concepción
This mission, which was founded in 1711, served as a focal point for some of San Antonio's most significant religious and cultural traditions. It provides a special window into the past and its architecture at the time as San Antonio's oldest unrestored church. Visitors can admire the stonework, stroll about the well-kept grounds, and even view the original frescos that formerly graced the structure. A wonderful glimpse at the religious features of San Antonio's earlier periods can be had by visiting Mission Concepcion.
In conclusion, the San Antonio Shenanigans half-day tour is a time capsule into the Texan spirit, featuring scenic landscapes, a living history, and a flair for fun. Make no mistake; this journey is not just a tour but an immersion into a lifestyle, a vibrant culture that could only be San Antonio. Book this tour today, and let the shenanigans begin!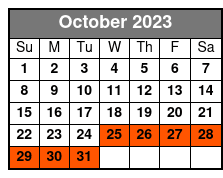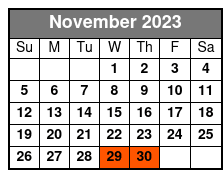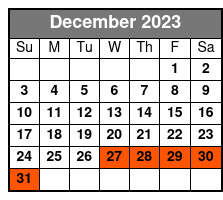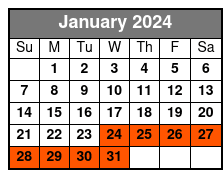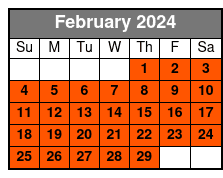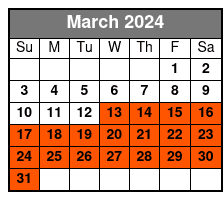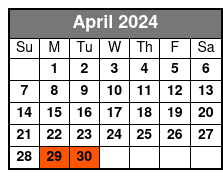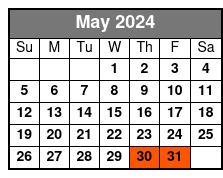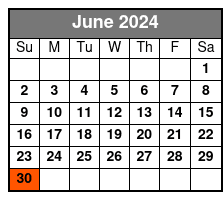 Frequently Asked Questions for Half Day Tour in San Antonio Shenanigans:
What methods of transportation does the Half Day Tour in San Antonio Shenanigans use?

This is a walking tour.

Is there any walking involved?

Yes. There is approximately 1 mile of easy walking done on this tour.

Approximately how long does the Half Day Tour in San Antonio Shenanigans last?

It lasts approximately 3 hours.

For what ages is the tour appropriate?

Great for all ages.

Is photography / video recording allowed on the Half Day Tour in San Antonio Shenanigans?

Yes.
Book Now!